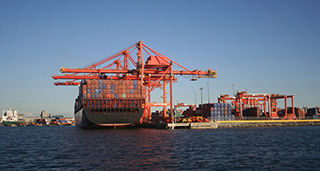 This report assesses the opportunities and challenges for realizing a North American Gateway. The report explores factors critical to Canada's ability to capitalize on this opportunity. The authors contend that changing dynamics in the global economy combined with Canadian advantages in logistics and transportation infrastructure create a 'nation-building' opportunity for Canada to boost the effective delivery of goods from Asia and Europe to central North America.
The authors conducted interviews across Canada and the United States with 80 leading corporate executives, senior government officials, academics, port and airport officials, and former senior politicians.
To view the Executive Summary Report, click here.
To view the Full Report, click here.