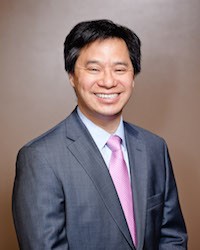 Paul Lee
Managing Partner of Vanedge Capital Partners
Paul Lee is the founder and a Managing Partner of Vanedge Capital Partners, a Vancouver-based venture capital fund focused on making investments in gaming, digital media, SaaS solutions for small and medium business, enterprise software, and cyber security. Vanedge invests in visionary entrepreneurs and fast growing companies that are poised to disrupt an incumbent business, or create a new market via the introduction of new technologies and business models. The fund is particularly focused on companies that are capitalizing on opportunities brought about by the shift to mobile, transition to digital, and migration to cloud-based computing.
Mr. Lee was the former President of Electronic Arts, Inc. (EA), the global leader in interactive computer and videogame software, and was responsible for all product development within its Worldwide Studios Group.
Mr. Lee has been an active angel investor with successful investments in: Distinctive Software, a games developer, sold to EA in 1991; ALI Technologies, a digital radiology information systems company, sold to McKesson in 2002; ActiveState, a spam-management and open-source software company sold to Sophos in 2003; Blast radius, a leading strategic interactive marketing agency, sold in 2007 to the WPP Group; and Bycast, an enterprise cloud storage provider, sold to NetApp in 2010. Mr. Lee is Chair of D-Wave Systems and on the Board of Directors of Recon Instruments, Privacy Analytics and Pacific BioEnergy.
Mr. Lee was awarded the Outstanding Young Alumnus Award from UBC in 1996, and the B.C. Technology Industries Association Person of the Year Award in 2002. He received the Commemorative Medal for the Golden Jubilee of Her Majesty Queen Elizabeth Il in 2003 and was recognized as an Honorary Fellow of UBC's Sauder School of Business in 2005. In 2009 he was awarded an Honorary Master's Degree from the Master's of Digital Media Program at Great Northern Way.