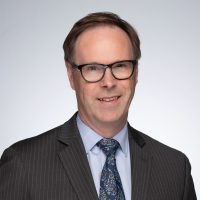 Peter Kruyt
Senior Advisor, Power Corporation of Canada
Peter Kruyt is Senior Advisor, Power Corporation of Canada, and Chair of Power Pacific Corporation Limited, a subsidiary of Power Corporation, one of the corporation's equity investment funds. He is Vice-Chair of Power Energy Corporation, and is a director of Lion Electric Company and Potentia Renewables Inc.
Peter became a member of the board of directors of the Asia Pacific Foundation of Canada in 2016 and was appointed chair of the Board of the McGill University Health Centre in 2017 and chair of the Board of the Research Institute of the McGill University Health Centre in 2019. He is also a director of Tennis Canada.
When he joined Power Corporation in 1981, Peter served as Executive Assistant to Paul G. Desmarais, who, at the time, was the Chair and Chief Executive Officer. Peter took over as President and Chief Executive Officer of Power Broadcasting Inc. from 1987 to 2000 and President and Chief Executive Officer of Power Technology Investment Corporation from 2000 until 2009. He was Vice-President of Power Corporation from 1996 to 2017. He was a director of Great West Lifeco Inc. from 2003 to 2008, of Bellus Inc. from 2002 to 2009, of Bombardier Sifang Power (Qingdao) Transportation Ltd. and of La Presse, ltée from 1985 to 2016. He also served as an alternate director on the board of CITIC Pacific Ltd. in Hong Kong from 2003 to 2014.
Peter was Chair of the Canada China Business Council from 2003 to 2018 and director of Eagle Creek Renewable Energy Inc. from June 2013 to November 2018. He served on the board of the St. Mary's Hospital Foundation and of the Center for Interuniversity Research and Analysis on Organizations (CIRANO). He was also a member of the Board of Governors of Concordia University from 2000 to 2005 and served as Chair from 2005 to 2012.
He was a member of the advisory board of the School of Business at Memorial University of Newfoundland, a director of the Canadian Association of Broadcasters and chaired the Government Task Force on Digital Radio in 1992.
Peter obtained a Bachelor of Commerce degree from Concordia University and an MBA from the European Institute of Business Administration (INSEAD).