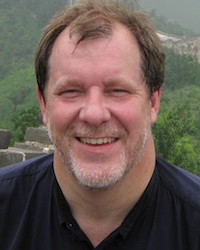 Brad Gilmour
Principal and Lead Analyst, Mouralea Consulting
Brad Gilmour has more than three decades of government, think-tank and business experience in the Asia Pacific, building professional networks and friendships throughout the region. Through his analysis and professional contacts, Brad fostered bilateral engagement and trade with China, Japan, and ASEAN economies, concurrently raising Canada's profile in transpacific and multilateral fora.

For more than 15 years, Brad served on a transpacific committee addressing challenges and opportunities within the region's resource sectors. This collaborative undertaking leveraged pragmatic analysis in the areas of demographics, water governance, trade facilitation measures, enabling infrastructure, the process and consequences of urbanization, transportation and logistics, and value-chain integration.

Collaborating with colleagues from China's Development Research Center and its Academy of Agricultural Sciences, Brad played a lead role in designing and delivering a project that cleared several technical and governance-related obstacles to China's WTO accession. This ultimately contributed to a successful accession, allowing China to enjoy the rights and privileges of WTO membership but also subjecting China to the disciplines and obligations that membership implies.
Throughout the 1990s and the early 2000s, Brad also served on a North American committee of experts on Chinese and East Asian agri-food value chains, serving on its executive and as its Chair from 2001-03. Subsequently, in 2007-08, Brad led a multi-country team of agri-food and resource specialists in building a model of China's resource and agri-food sectors to strengthen the Organisation for Economic Co-operation and Development's and the Food and Agriculture Organization's analytical tools. The team also made contributions to representations for Indonesia, Vietnam, and India.

Brad maintains an interest in the Asia Pacific and relevant specialist areas: how demographics impact resources and agri-food systems; water and resource governance; institutional incentives and behaviors; and, fostering resilience when the incidence and magnitude of extreme events is rising.