Canada's largest pension fund hit the jackpot with its 2014 investment in China's e-commerce giant, Alibaba. This looks to be the first of many ground-breaking investments in Asia.
Canada's pension funds rank amongst the world's largest, holding a combined value of CAD$1.12T of all assets held by the world's top 300 pension funds. This places them just behind the United States, Japan, Netherlands and Norway. In Tower Watson's 2012 global ranking of the world's largest pension funds by asset size, Canada has seven pension funds in the top 100 and 19 in the top 300.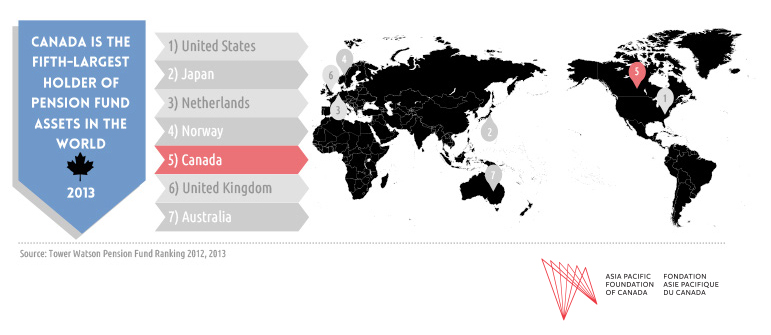 In addition to being some of the largest institutional investors in the world, Canadian pension funds have had some of the strongest growth and hold some of the most innovative mixes of assets. Of the world's top 20 pension funds, Canadian pension funds experienced the third-highest growth rate. With an annualized growth of 16.4%, Canada vastly outperformed the United States and many other OECD economies.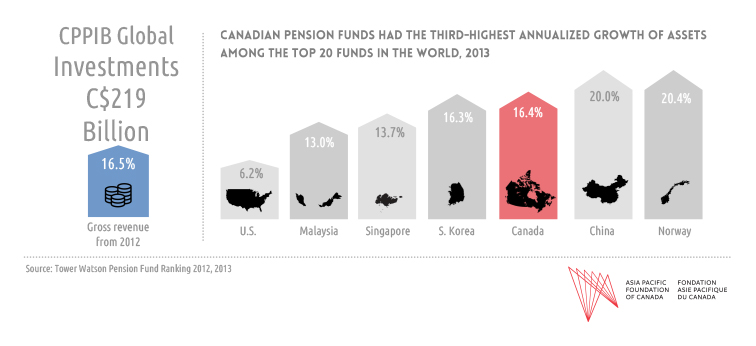 Canadian funds also hold an above-average proportion of alternative assets such as infrastructure, real estate, and private equity. While the rest of the world has an average of 40.4% of their pension fund assets invested in bonds, 39.9% in stocks, and 20% in alternatives and cash, of the top ten Canadian public pension funds, 35% of their assets were invested in alternative asset classes, a far higher proportion than most of their peers. This innovative asset mix means that Canadian pension funds have a disproportionately high level of importance in the world of alternative asset investments.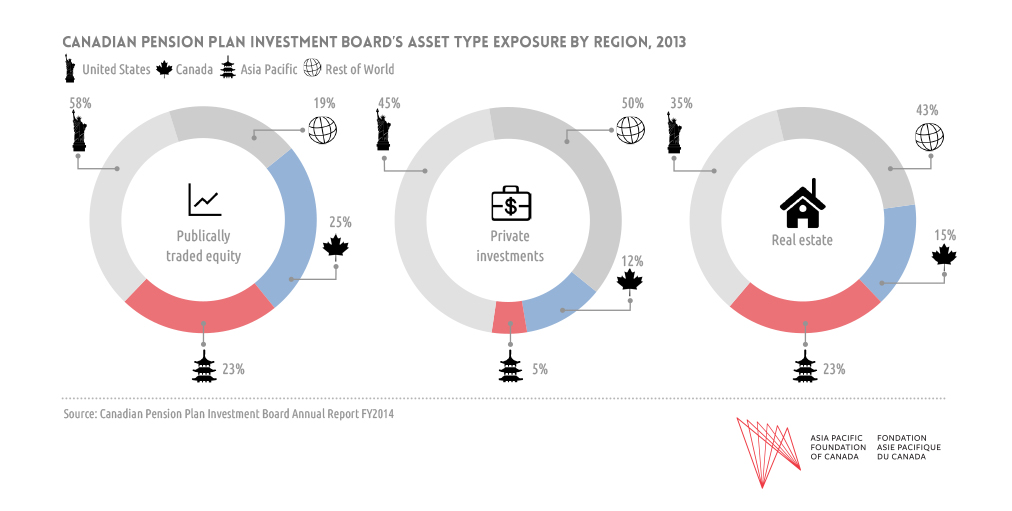 Canadian pension funds are now rapidly expanding their physical presence and investment exposure in Asia. For example, as of 2014, Canada's largest pension fund has grown its asset exposure in the Asia Pacific region to 14.7% of all their assets.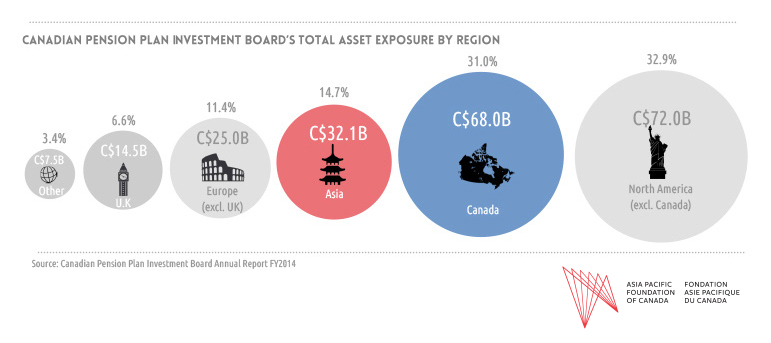 As the Alibaba investment clearly shows, Asia is the next big opportunity.
The views expressed here are those of the author, and do not necessarily represent the views of the Asia Pacific Foundation of Canada.