Fumihiko Maki, Pritzker Prize laureate and one of Japan's most celebrated living architects, spoke candidly at a recent Asia Pacific Foundation of Canada event about the inspiration that led to the creation of his many 'children,' the endearing term he uses to refer to his architectural masterpieces.

Speaking on June 9 at the Aga Khan Museum in Toronto as part of the Foundation's "Japan Today: Architects of Change" speaker series, Maki addressed a captivated audience that included prominent representatives of Toronto's top architectural firms in the beautiful setting of the museum's Diwan Restaurant.

After graduating with a Bachelor of Architecture degree from the University of Tokyo, where he studied under one of his mentors and likely one of Japan's most notable 20th century architects, Kenzo Tange, Maki moved to the U.S. where he obtained Master of Architecture degrees from Cranbrook Academy of Art and Harvard's Graduate School of Design (GSD). He apprenticed at Skidmore, Owings and Merrill in New York, one of the world's largest architectural firms and subsequently under Josep Lluis Sert i Lopez of Sert Jackson and Associates in Cambridge, his other mentor who was his Dean at GSD. Maki later taught at Washington University before returning to Tokyo in 1965 to establish Maki and Associates, which today employs a team of over 40 staff.
During his brief presentation Maki provided a snapshot of his major works, which total well over 100 in locations around the world. He focused on seven of his "children" and used a series of images to reveal how he subtly integrates Japanese traditional aesthetics into his style of modernism. His life experiences in Japan and abroad have enabled him to create unique, indescribable spaces with metal, concrete and glass that reflect a harmonious blend of eastern and western cultures. Every detail of his spatially innovative creations is carefully designed, employing state-of-the-art technologies. And of particular note is that his 'oeuvres' not only fit into existing contexts, but are timeless, durable and meet the continuously changing needs of their host societies.

The first project Maki described was the Kaze-no-Oka Crematorium (Windy Hill Crematorium) completed in 1997. The look of bewilderment on the faces of many guests indicated that I wasn't alone in thinking that this was an unusual choice to begin a luncheon talk. But after a few minutes into his presentation, it was evident that this particular "child" was a very special one that he cherishes and refers to in many of his presentations. Maki disclosed that one of his key motives in design is to create "unforgettable scenes," or atmospheres that facilitate all types of human interaction, and he felt that he had achieved this objective in the crematorium project. Maki said the design of Kaze-no-Oka offered a space "where grieving family and friends could find peace [with the passing]" and send off their beloved in a respectful manner. He directed attention to a photo of a simple room in the complex with a pole in the centre connecting the floor to a skylight like a pathway to heaven. Maki reported that this facility was a bit contentious at the planning stages, but after completion was warmly and widely accepted by the Japanese public, which was most rewarding for him.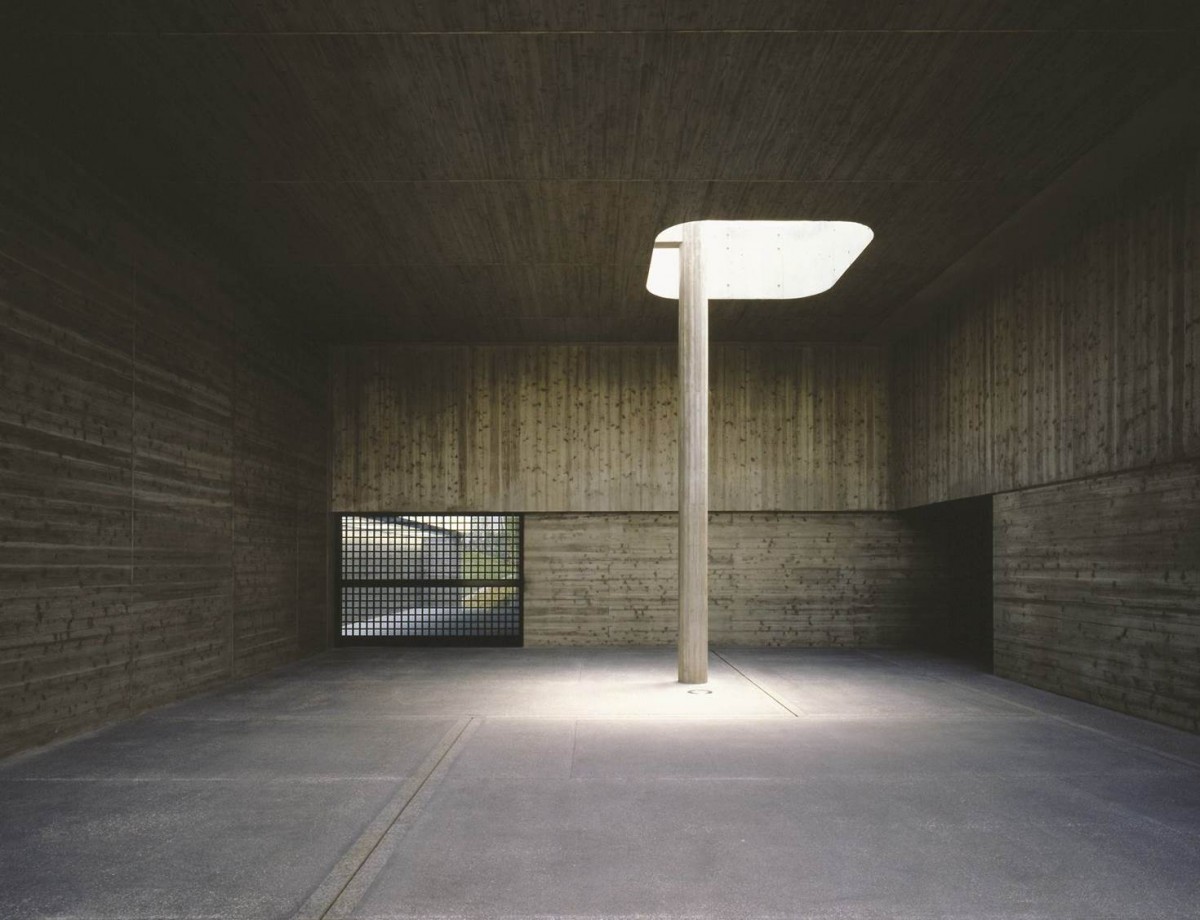 Maki briefly mentioned the Shimane Museum of Ancient Izumo (which houses one of the most ancient and important shrines in Japan), the Bihar Museum in India, and the Délégation of the Ismaili Imamat in Ottawa, all of which were significant projects. But in the interests of time, he focused the remainder of his presentation on the Massachusetts Institute of Technology (MIT) Media Lab, the Four World Trade Center in New York, and the Aga Khan Museum in Toronto.

When referring to the MIT project, Maki amusingly admitted that he learned a lesson in protocol concerning the acceptance of architectural projects when dealing with institutional rivals like MIT and Harvard. Before the MIT project, he was approached by Harvard to design a building that would have realized his life-long dream to build on Harvard's campus. However, while waiting for project details from Harvard, MIT came forward with the Media Lab proposal, which was ready for action. And so, he accepted. Maki discovered from colleagues later that those who work on MIT projects will not obtain contracts from Harvard, and vice-versa! He joked that years later he was still waiting for the project details from Harvard!

Like his many designs, the Media Lab has a simple façade that is deceiving as the building is much more complex internally, with five research laboratories flanking an atrium in the centre of the building that spans five separate buildings. With this project Maki has once again created a space that promotes visual and social connectivity, drawing together visitors, researchers and other occupants of the Media Lab as well as those of other buildings connected to the Media Lab via the central atrium.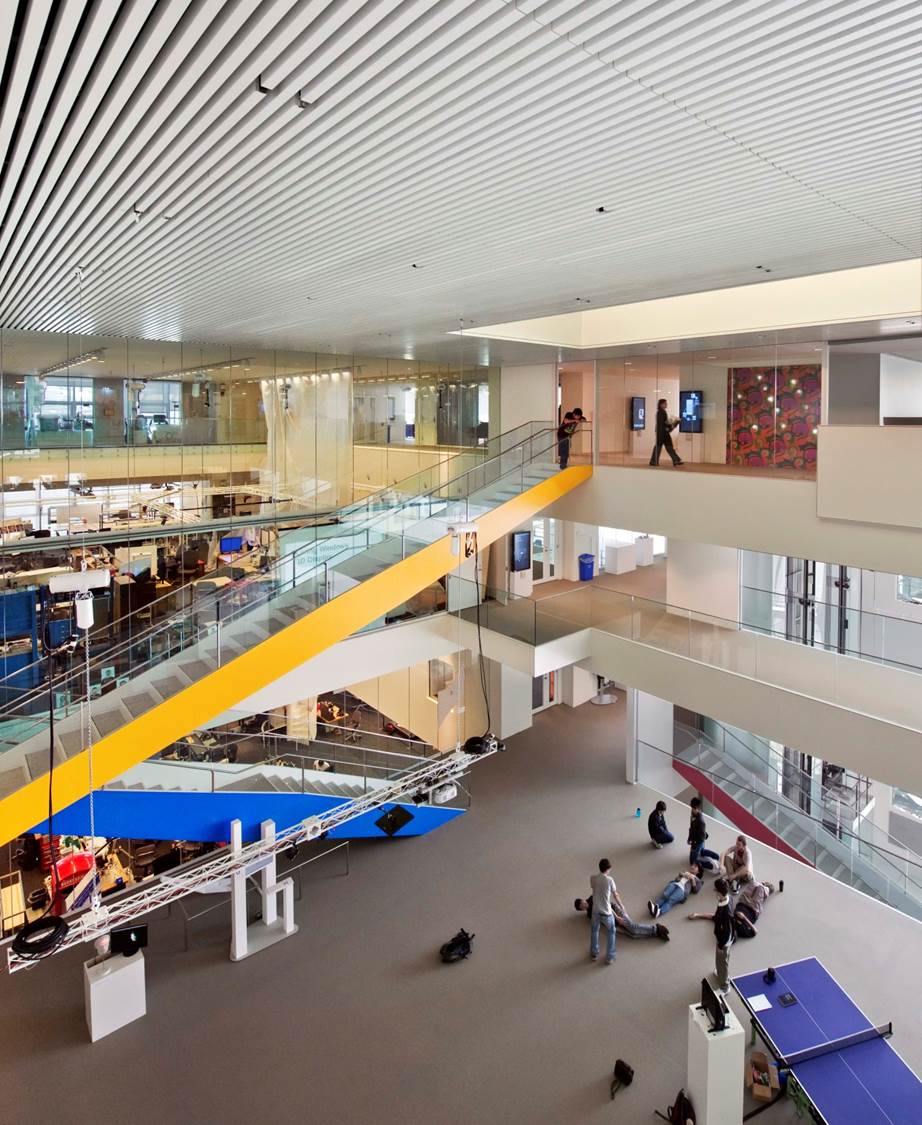 "Quiet, monochromic, tasteful, subtle, peaceful, spiritual" were words used by one luncheon guest to describe the Aga Khan Museum. The simple but awe-inspiring exterior covered by slabs of blinding white Brazilian granite is a tremendous contrast to the backdrop of the azure blue spring sky. The sparkling water that fills the pools of the idyllic Islamic garden surrounding the museum reflect the sun's strong rays and create a splendidly serene atmosphere. Guests enjoyed a lovely meal while gazing out at this wondrous scenery. There was no need for Maki to describe this "child," as everyone in attendance was experiencing the enchantment and spirituality emanating from the museum and its environs.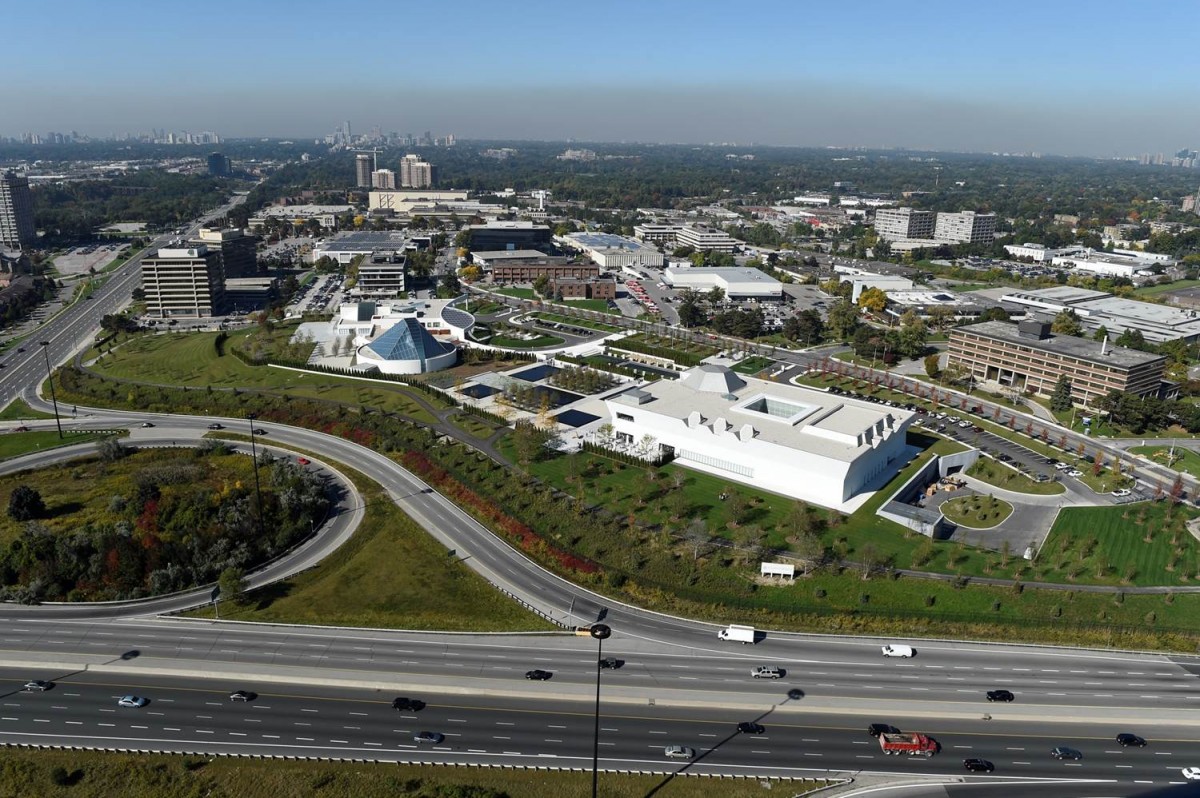 Maki kept his portfolio's 'pièce de résistance' for the last. He spoke passionately about the Four World Trade Center (Tower 4), which opened in November 2013 and has since completion received accolades from New Yorkers, tourists, architects around the world and most importantly, from families and friends who lost loved ones on 9/11. "Minimalism," which appears to be Maki's trademark, undeniably describes this tower. But in its simple splendor, the tower stands out prominently at 150 Greenwich Street. Depending on the light of day, the building's glass exterior reflects a variety of cool hues. Maki shared a photo of the former Twin Towers that he had taken at dusk many decades ago and which reflects the colours of a warm, setting sun. One can only assume that Maki was attempting to recreate the same effect with his new tower. At one end of the lobby, Maki has installed three immense, floor-to-ceiling glass panels that project videos of "sky, water and nature" – key elements in Japanese gardens and landscapes. Looking in the opposite direction, occupants have a panoramic view of Memorial Park, which honours the victims of 9/11. The lobby, with its 50-foot ceiling and surrounding glass wall, offers an uplifting sensation to visitors with its transparent and airy space. Maki's works are all masterpieces, but this particular project, because of the narrative it represents, conjures emotions from its viewers and therefore may be the 'crème de la crème' of his international "children."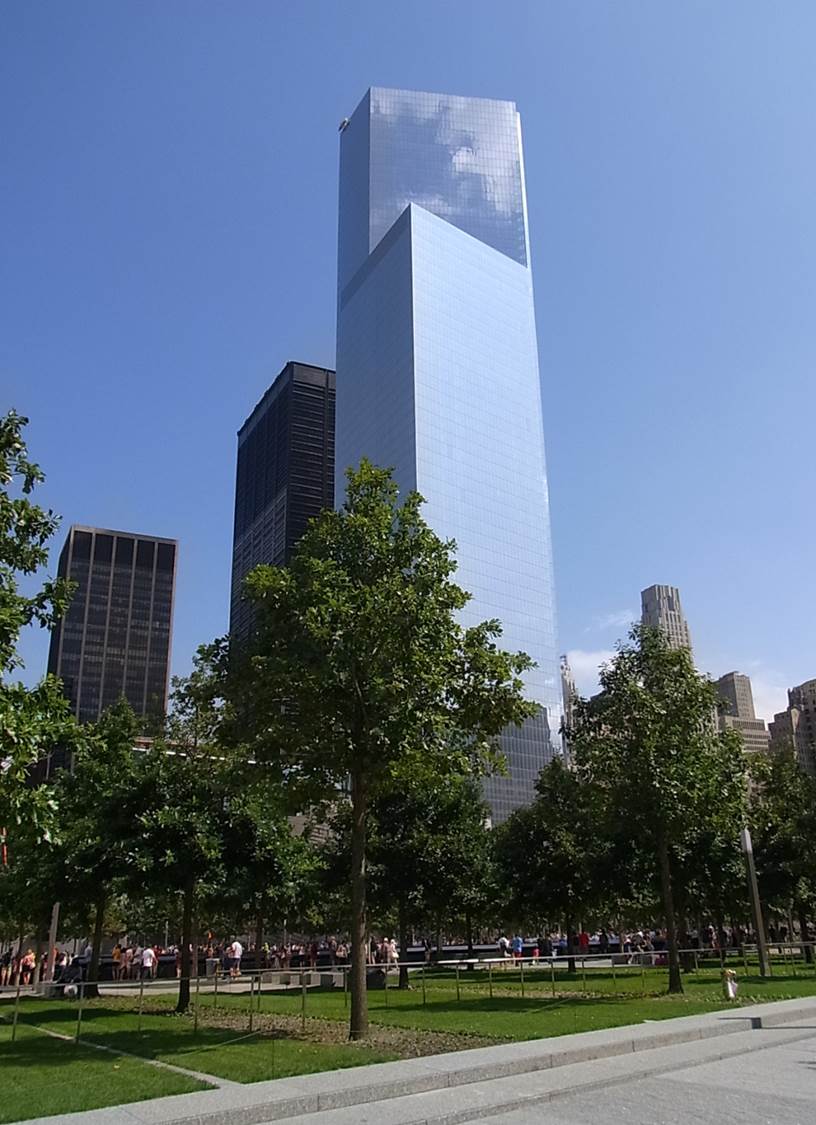 Maki's presentation ended with a documentary video produced by NHK (Japan's national broadcaster) of Maki's return visit to the Four World Trade Center in September 2014. Although attending guests praised the overall event, as one guest noted, the real highlight was the presentation by Fumihiko Maki. Added the guest: "at 87 [he actually turns 87 in September], there is no lessening of capacity or memory or connections or his sense of commitment and joy, which was readily apparent throughout his presentation when he spoke warmly and eloquently about his growing number of 'children' around the world."

Like the qualities of his many "children," Maki's calm, humble yet elegant nature added to the appeal of his informative presentation, leaving a strong and very positive impression on a very appreciative audience.