Ending its 35-year-long one-child policy, China has announced it will allow all couples to have a second child. The new policy is intended to "balance population development and address the challenge of an aging population," according to a communiqué issued October 29, 2015, following the Fifth Plenary Session of the 18th Communist Party of China (CPC) Central Committee, a CPC Politburo meeting held October 26-29 in Beijing.
China adopted the one-child policy in 1982 to control population growth. In recent years the policy has been hotly debated, with many demographics experts calling for a change as China faces the dual challenge of a more aged population and a labour shortage that threatens sustainable socioeconomic development. In addition, China's male/female gender ratio was 115.9:100 in 2014, extremely high compared to other countries.
By the end of 2000, China's population aged 65+ already accounted for seven per cent of the total population, which, according to UN benchmarks, indicates China is officially an aging society. By the end of 2013, that 65+ figure jumped to about 132 million people, or nearly 10 per cent of the total population of China.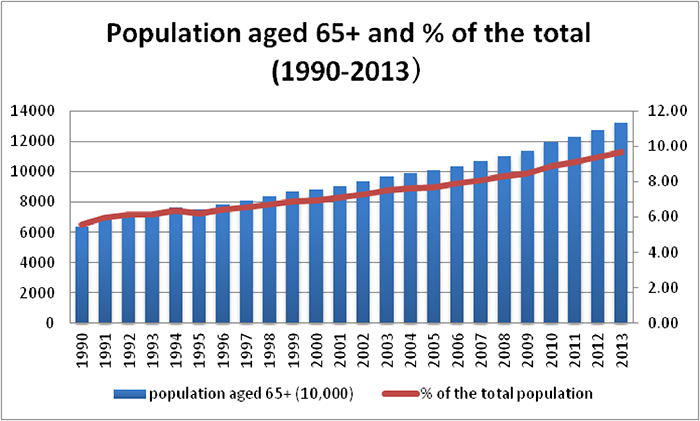 Data source:  National Statistics Bureau of China.
Official statistics also show that China's potential workforce, people aged 16-to-59, peaked around 2011 at the figure of 916 million, and has been in decline ever since. At the same time, the number of working people has been declining as a proportion of the total population, which poses a great threat to the supply of labour, a sustainable pension system, and an already heavily burdened health-care system.
In past years the Chinese government has introduced some flexibility into its family planning model by initially allowing couples that were themselves only children to have a second child, and later permitting a second child to couples where only one partner was an only child.
But these policies were not particularly effective, as only a low percentage of those "eligible couples" applied to have a second child. Nationwide, 700,000 couples applied to having a second child in 2014, a much smaller number than the estimated two million couples the government thought would apply. It is even lower in big cities like Shanghai and Beijing, where only six per cent of the eligible couples submitted an application.
This week's new policy quickly spread all over the country and sparked heated discussion in the social media as well. Below is an example of a social media post trying to illustrate the policy in a teasing way.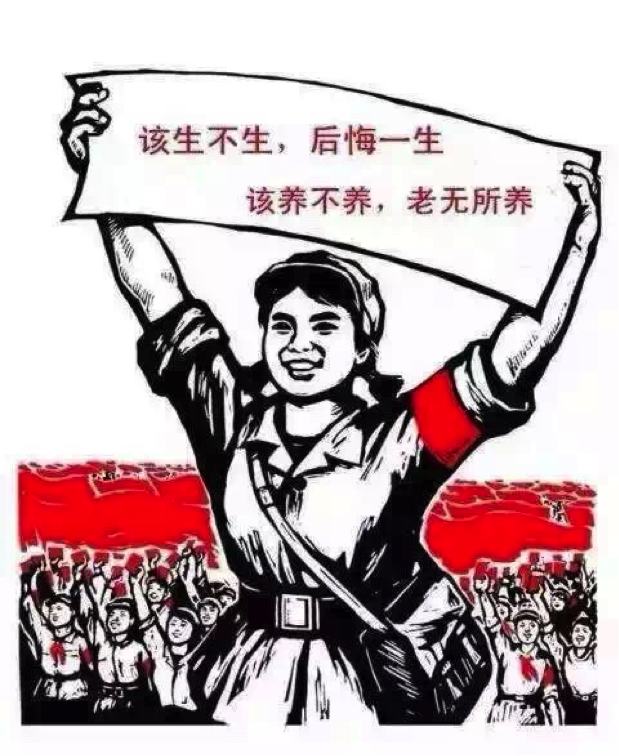 The new policy will definitely shake up Chinese society. While the actual impact is yet to be seen, several changes are easily foreseeable. First, in the long run, it will slow down the trend of aging and reduce the labour shortage in China. Second, the gender ratio is expected to become more balanced. Third, related industries such as baby food and commodities, health, and education will witness a boom in the near future. At the same time, the two-child decree will to some extent reduce criticism of China's human rights policies.
Depending on the effectiveness of the policy, more measures encouraging the birth of more children may follow in the coming years.