This blog is part of the Asia in the Classroom series. Asia in the Classroom: Ideas and Resources for Teaching about Asia


The Brief:
Google parent company Alphabet is in discussions with the Indian government about an ambitious project to bring affordable Internet access to rural areas in India. Pending approval, Project Loon will use solar-powered balloons measuring some 15-by-12 meters and flying 20 kilometers above the earth's surface to extend Internet coverage to remote areas without necessitating high-cost traditional infrastructure.   
India will become the fifth country to take on the project following New Zealand, Brazil, Sri Lanka, and Indonesia. In early November, Indonesia's top three mobile network operators agreed to test the technology in 2016. There is significant interest in Project Loon because the system can transmit mobile 4G phone data and has the potential to replace mobile towers. Technology companies such as Google and Facebook are looking to capitalize the unexplored markets in highly populated Asian countries. According to World Bank data, only 18% of the 1.2 billion people in India and 17% of the 250 million people in Indonesia have access to the Internet.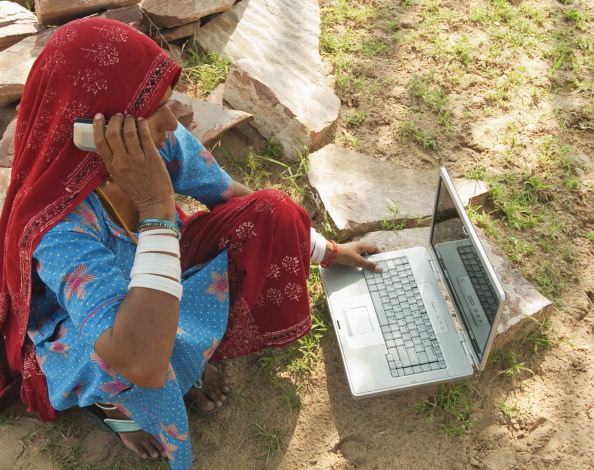 Discussion Questions:
Here are some discussion questions to use for a whole class discussion after reading "The Brief" (the general overview of the topic at the top of this blog post). Since this topic requires more explanation on how Google's balloon-powered internet technology works, it might be helpful to learn more about Project Loon, in addition to reading the short summary above, before going into discussions. Video resources and articles are located at the bottom of this post.
Why is Google interested in expanding Project Loon into India?
Who will benefit from Project Loon in India?
Should the balloon technology be used in other parts of the world? What are alternative ways to expand access to the internet?
In general, what are the pros and cons of expanding access to the Internet?
Suggestion for Classroom Activity
(In addition to the discussion questions above, here are more concrete teaching ideas) 
Help students become familiar with the basics: Take some time to learn basic information about Project Loon and its launch into India together as a class. To get started, there are videos and articles on the project at the end of this blog post.
Suggested extension activity (marketing Campaign for Project Loon in India): This classroom activity will help students to think more critically about the feasibility and likeability of Project Loon, particularly for the India context.

Divide the class into teams of 3-5 and ask each team to imagine that they have become Project Lon's marketing team and ask them to come up with a campaign to promote the project in India.
The specific format of the campaign can differ depending on the types of resources and amount of time available to devote to the project. Here are some examples of the campaigns students could create:

Advertisement in a newspaper (which can integrate photos and writing)
TV commercial
1-minute radio announcement
PowerPoint presentation

In order to create a campaign, students will have to answer questions including: how does Project Loon work? Who in India might be interested in the services? Who might be opposed to the new technology and how could they be convinced of the benefits of the project?
After students are given 30-45 minutes to prepare their marketing campaign, have each team can present their ideas to the class. At the end of the assessments, students can give constructive feedback and comments to each other. If desired, this activity can be used for formative or summative assessment on presentation skills.  Here are some suggested presentation rubrics:
More Information on Project Loon:
The Project Loon Website: https://www.google.com/loon/
Ask Away: How Did Project Loon Begin? (Video 2:13)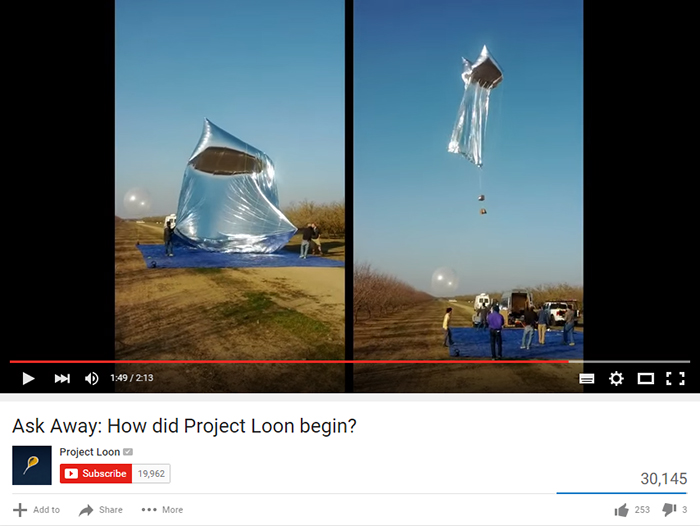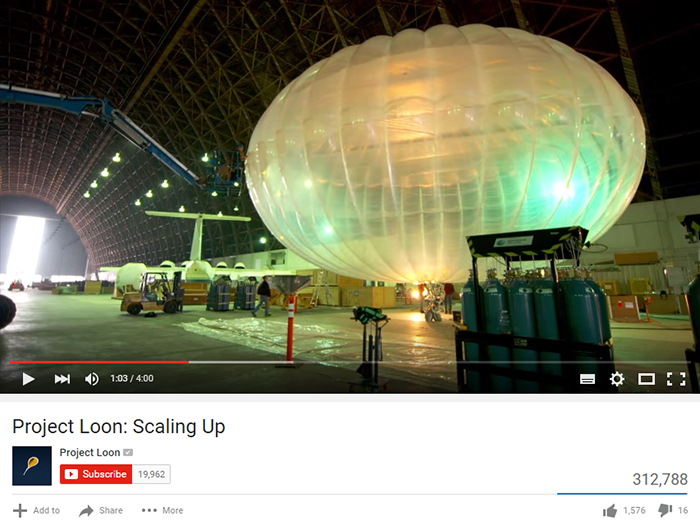 Ask Away: How Do the Balloons Last for So Long? (Video 2:27)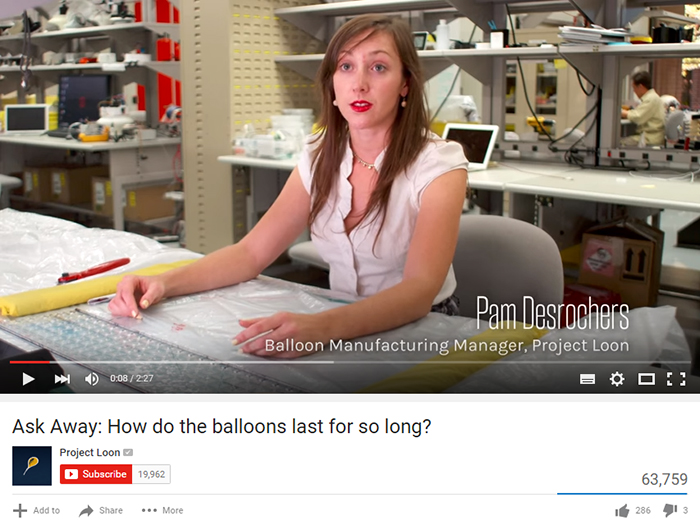 Related News Articles:
PROJECT LOON: HOW DOES IT WORK?
BBC News: Google's Project Loon Internet Balloons to Circle Earth
BBC News: Facebook's Laser Drones vs. Google's Net-beaming Balloons
INDIA AND PROJECT LOON:
WSJ Blog: Google Parent Company Targeting India for Stratospheric Internet Balloons  
Tech in Asia: Google is Set to Implement Project Loon in India
India TV News: How will the Project Loon Help Rural India Get High-Speed Internet?
INDIA COUNTRY BACKGROUND INFORMATION:
BBC News: India Country Profile
PROJECT LOON IN INDONESIA:
The Jakarta Times: Gov't Agency Urges Review of Google's Project Loon
The Guardian: Google Installing Hundreds of Internet-Enabled Balloons in Indonesia
AN ALTERNATIVE TO PROJECT LOON:
The Indian Express: Google's Project Loon to Facebook Aquila: Everything You Need to Know about Internet from the Skies
The Verge: Facebook Opens Up Internet.irg to all Mobile Operators
WEIGHING THE PROS AND CONS OF THE INTERNET:
Pew Research Center: Internet Seen as Positive Influence on Education but Negative on Morality in Emerging and Developing Nations
MIT Technology Review: The Impact of the Internet on Society: A Global Perspective
To view other teaching-related articles in this series, please click here.