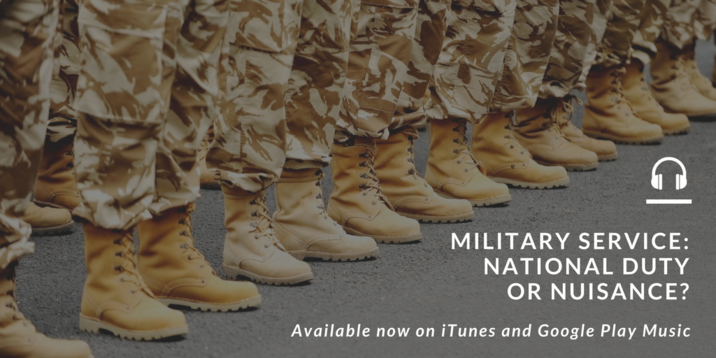 Welcome to the Asia Pacific Foundation of Canada's new podcast series about youth cultures in East Asia. Over the next several weeks, join co-hosts Justin Kwan and Linda Qian as they travel across five cities in East Asia: Shanghai, Taipei, Hong Kong, Tokyo and Seoul, to listen to the voices of millennials and learn more about contemporary East Asia through their views and the stories of their own lives.
The Youth Element is now available on iTunes and Google Play Music!
The Youth Element Ep 2: Military Service: National Duty or Nuisance?
When we consider the concept of "youth culture," the military isn't something that necessarily pops to mind. And it's definitely not the first topic we associate with millennials, or what it means to be living as a youth in East Asia. But if you stop to think about it, the military is definitely something that plays a large role in the lives of many Asia Pacific millennials, and especially so in South Korea and in Taiwan, where military service is mandatory.
In this episode of The Youth Element, join us as we explore how South Korea and Taiwan's military service is more than just a stage in a young person's life. We'll be looking at not only how today's generation of youth feels about national service and its purpose in their respective societies, but we'll also look at how other aspects of life and culture are influenced by the military – from geopolitics to k-pop.
ADDITIONAL READING:
South Korea
Taiwan
China
China Daily, Chinese Students Receive Military Training, July 31, 2016.
Diandian Guo, Chinese University Students: Compulsory Military Education Cause for Complaint, What's on Weibo, July 15, 2016.
Eric Jou, The Lighter Side of China's Compulsory Military Training, Kotaku, September 16, 2013.
Yojana Sharma, In China, College Students Question Mandatory Military Training, The Chronicle of Higher Education, September 22, 2015.
The views expressed here are those of the author, and do not necessarily represent the views of the Asia Pacific Foundation of Canada