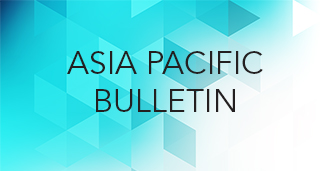 In August 2008, Ottawa signed on to the APEC Business Travel Card (ABTC) scheme, a frequent traveller program aimed at enhancing business mobility and economic integration in the Asia Pacific. As a "transitional member" in the ABTC scheme, Canada has three years to put in place the infrastructure for full participation. Some measures, such as ABTC "fast lanes," are already in place at major international airports to facilitate entry by non-Canadian ABTC travellers. The next and more difficult step is to develop eligibility criteria for the issuance of cards to Canadians. The best way forward seems to be to piggy back on the existing Nexus system for US cross-border travel, and in so doing promote national security, business mobility and border facilitation simultaneously. However, the mechanics are far from simple.
The ABTC scheme aims to remove visa requirements for genuine business travellers; increase the visa-free duration of business trips to at least 60 days; and shorten border processing times. Throughout APEC, ABTC card applicants must undergo a background check by their domestic authorities. Card applicants also have to satisfy security checks and be pre-cleared by other Asia Pacific border agencies if they are to receive visa-waivers from these other economies. At present, Canadian passport holders must hold a valid visa for business trips to 11 of the 21 APEC economies -- Vietnam, China, Papua New Guinea, Indonesia, Japan, Peru, Malaysia, Thailand, New Zealand, Australia and, to a limited extent, Mexico. For the APEC economies that do not require an entry or business visa, the visa-free period is generally 14 to 30 days.
The ABTC and Nexus are both trusted traveller programs that expedite the movement of frequent travellers across borders. The ABTC was introduced in 1998 by APEC to ease barriers to business travel in the Asia Pacific region. Nexus was created in 2002 to enhance border security and ease the hassles of post-9/11 traffic for low-risk frequent travellers (but not exclusively business travellers) across the Canada-US border. The two programs operate on similar principles but have different goals: the ABTC is premised on the need for business facilitation while Nexus grew out of the need for better border management. The two programs also work differently as the ABTC is a coordinated effort among 20 APEC economies (Russia is not participating), ranging from Australia to China, while Nexus is a more tightly designed bilateral initiative aimed specifically at Canadian and US citizens and landed immigrants. Yet, both programs support greater cross-border economic integration: the ABTC in the Asia Pacific and Nexus in North America.
Looking ahead, the ABTC program provides Canada an opportunity to simultaneously promote Canada's integration in the Americas and with the Asia Pacific. It can be offered as an option to Nexus cardholders who meet the requirements of the ABTC scheme. Given the changing nature of international trade and manufacturing, there is good reason to believe that Canadian businesses that are focused on and travel regularly to the US market will at some point need to travel to Asia to negotiate with key suppliers and partners, even if they are not already engaged in transpacific business.
Implementing the ABTC as an enhanced feature of the Nexus program serves several purposes. First, it can utilise existing security checks and application systems, therefore harmonising the travel card programs. Second, Canada has been strongly advocating the expansion of Nexus to improve both two-way people flows in North America and through Nexus Plus, the smooth entry of American and Canadian Nexus card holders into EU economies. The ABTC, if coordinated with Nexus application and risk assessment standards, has the potential to play the role of a Nexus Plus in Asia Pacific.
Further eligibility criteria -- if the ABTC is offered as an option to Nexus card holders -- could be a demonstration of existing or a potential need for frequent travel to the Asia Pacific for business purposes. Eligibility criteria imposed by the various ABTC participating economies vary, depending on the local resources available to implement the program. In Canada, there is the opportunity to balance the goals of regulatory simplicity, efficiency, business facilitation and national security by locking in the ABTC to the Nexus program. This makes sense both in terms of resource efficiency and business strategy, where a "Nexus Asia Pacific" would encourage Canadian businesses to utilise opportunities leveraged through access to both the NAFTA and broader Asia Pacific markets.
The ABTC, though premised on the principle of removing all barriers to business travel, it is not as short-sighted as to neglect security concerns by imposing a one-size-fits-all model. Each economy maintains the right to admit or refuse visitors at its borders and the decision to remove a visa requirement occurs on a case-by-case basis. With this in mind, Canadians should encourage a supportive approach to receiving foreign ABTC card holders so that potential foreign investors and economic partners are not deterred from doing business with companies in Canada because of border entry hurdles -- which has sometimes been a problem in the past. As much as Canadian businesses will benefit from the ABTC, we should remember that the ABTC has the potential to support two-way trade and investment with our Asia Pacific partners.