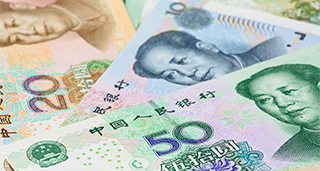 On June 18 of this year, Canada held talks with the Chinese government on establishing an offshore trading hub for the Chinese renminbi (RMB) (Chinese currency) in Canada. On the same day, the China Construction Bank became London's authorized RMB clearing bank, while on the following day, the Bank of China became authorized as Frankfurt's clearing bank.
Between January and June 2014, working groups from around the world nominated at least four new cities as viable candidates to host RMB hubs. The potential to create skilled jobs, attract business, and boost trade and financial activity with China are touted as reasons to support these moves.
But how exactly do the workings of an RMB hub confer economic benefits on a nation or a city? Why have they all taken an interest now of all times? What is behind Canada's decision to nominate Vancouver as a hub, along with Toronto?
The authors address these questions and provide a comprehensive overview of what an RMB clearing hub is and how it fits into existing developments in currency internationalization, policy reform in China, and the positioning of cities in a changing global economy.