Opening remarks by Stewart Beck, President and CEO of the Asia Pacific Foundation of Canada, to the Business Council of Canada's "Canada's Asia Strategy" event at Ottawa's Rideau Club on May 15, 2017.
Thank you to my friends at the Business Council of Canada and the Canada ASEAN Business Council for being wonderful partners in this project and for allowing me to speak to this illustrious gathering of informed influencers.
Minister Champagne, welcome, and I look forward to your remarks a little later in the program.
Ladies and gentlemen, we are definitely entering a world dictated by the supposed Chinese curse: "may we live in interesting times." Not since the Second World War have the basic tenets of our liberal democracy been challenged as dramatically as today, and how we react in Canada will need to be equally as dramatic.
Change for us cannot not be incremental. In March my Foundation hosted the second annual Asia Business Leaders Advisor Council. The Council comprises 13 CEOs from the Asia Pacific region, and 13 CEOs from Canada. One of our Canadian members is here today, John Manley. The purpose of the Council is to provide strategic advice to the Foundation and through the Foundation to the Canadian public and private sectors on how better to engage with Asia.
The meeting this year took on a completely different tone from last year. In the eyes of Council members, global events have provided Canada a "Seize the Moment" opportunity. To quote from our meeting report: "Council members emphatically suggested now is the time for Canada to make decisions, take action, and differentiate itself in the Asia Pacific region. They agreed our country is a beacon and open to flows of people; however, to be successful the Council believes that Canada needs focus, intensity, consistency and, most importantly, non-incremental change."
Thanks to President Trump the level of uncertainty in our trade relations with the U.S. has gone up exponentially. And 'Brand America' in the eyes of many countries in Asia has taken an incredible beating.
Combined with the rising tide of protectionism sweeping Europe, we have a fantastic and immediate opportunity to put in place policies that will build our own brand in Asia, formalize our trade ties, and set Canada apart as a place to live, work and invest.
Canadians are waking up the opportunities in the Asia Pacific. Diversification has entered the national conversation.
As those of you who have travelled or worked in Asia will know, the region is vast and diverse. Historically, our focus has been on Japan and I would posit understanding Japan in the '80s was the genesis of the Asia Pacific Foundation of Canada.
Today, China is commanding our Asia bandwidth and, to a growing degree, so is India. But we cannot overlook the strategic and economic opportunity presented by increasing our engagement and connectivity with ASEAN. More to come on that!
There is no denying China is leading the Asian Century. Forget Davos and the role
President Xi Jin Ping is now playing in the conversation on globalization. Look at this
weekend's One Belt One Road Summit in Beijing and you will understand the magnitude of China's impact in Asia, but more importantly the world.
Yet Canada's desire to engage with China is tentative and incremental.
Although China is our second largest trading partner it represents a very small portion of our overall trade volume and exports. Canada commands about 1.3 % of the Chinese import market today, which is no different than what it was when I was in Shanghai in 1999. In fact, our overall percentage of the Asian import market is roughly the same number --1.3%.
Our dependence on our traditional trading partner is largely responsible for this reluctance to engage with Asia; but it is also a function of our lack of understanding or 'competence' in dealing with the Asia Pacific region.
Canadian attitudes toward China, for example, have been cool -- but this is changing.
As a result of what happened in the last U.S. election, we thought it would be important to poll Canadians about their views on China and a China free trade agreement (FTA) after the inauguration.
The poll was in the field the last two weeks in March, so the results don't capture
Canadian sentiments over the softwood lumber tariffs, or reaction to Trump's Tweets about our supply management regime for dairy.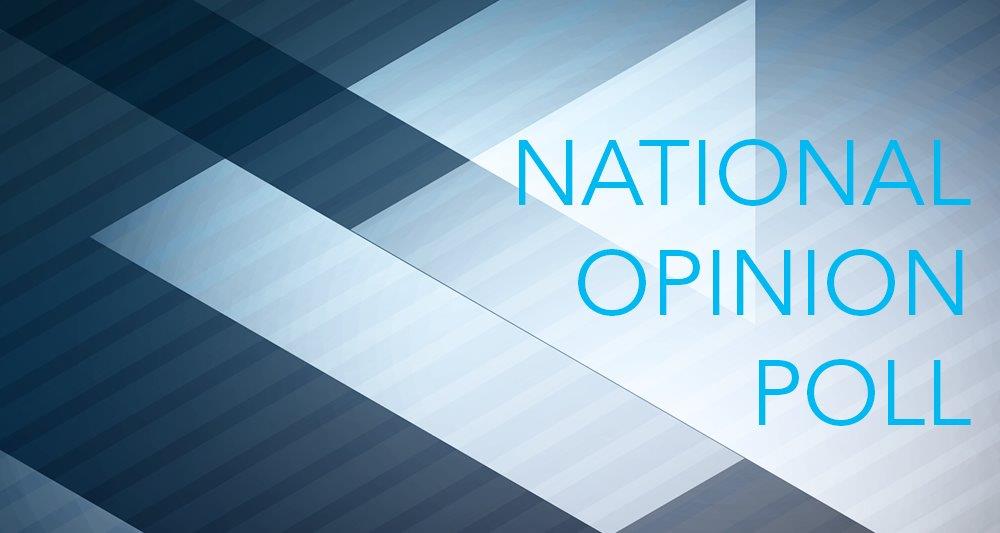 The key finding of our 2017 National Opinion Poll is that Canadians are not only recognizing the importance of closer economic relations with China in creating opportunities for business today and in the long term, but they are warming up to the prospect of a possible free trade agreement (FTA) with the world's second largest economy.
Our poll found, in fact, that 68% of Canadians feel that China can become a global leader on economic issues.
And Canadians think expanded trade with China will bring greater economic prosperity to Canada -- 57% -- and increase Canada's international competitiveness --54%.
And over half of Canadians -- some 55% -- support a Canada-China FTA, up 9 points from 2016 and up 19 points since 2014.
That's statistically significant.
These new shifts in Canadian public opinion could not come at a more opportune time for the Canadian government, as it opens exploratory talks on a Canada-China FTA.
But I would argue that we should look beyond China when considering an effective Canada-Asia strategy.
At the Foundation we have a particular vantage point; we've been watching Asia now for over 30 years. As I had already mentioned, in the early years, it was about familiarizing Canadians with Japan; in more recent years the focus has been on China.
But the Association of Southeast Asian Nations (ASEAN) is also a major driver of economic growth in the Asia Pacific and cannot be overlooked.
If ASEAN were a single country, its population of over 600 million and its US$2.5T economy would make it the world's third-largest labour force, and seventh-largest economy, respectively.
Our two-way trade with ASEAN countries totalled C$26 billion in 2015, making the region Canada's sixth-largest trading partner – behind Japan, but ahead of South Korea.
Last August, looking ahead to this 40th year of partnership – and with a view to enhancing the relationship through trade ties – Canada and ASEAN announced a joint study on the feasibility of a free trade agreement.
The Asia Pacific Foundation of Canada, the Canada-ASEAN Business Council, the
Business Council of Canada, and the University of British Columbia have worked together on a new report in anticipation of the government-led feasibility study.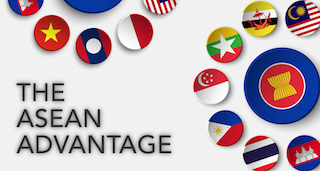 Our report, The ASEAN Advantage: Exploring Canada's Trade Potential, is a 70-page study on the Canada-ASEAN relationship, past, present and future. It was released this morning and you can read it on our website homepage at www.asiapacific.ca
Our purpose was to put forward recommendations for a Canada-ASEAN pact, but more importantly to detail the economic benefits that would flow from such an agreement.
The report makes several recommendations, including what we have to do and where we need to be in terms of: services trade, manufactured goods, key focus sectors, the importance of complementary regional and bilateral deals, as well as the importance of familiarizing Canadians with ASEAN.
Incidentally, one of the issues that comes out of our annual national polling on Canadian views on Asia is that the average Canadian does not know much about ASEAN, and doesn't feel that much affinity with the ASEAN region.
Today, instead of taking a deep dive into the report, I wanted to discuss drivers of change in Southeast Asia that will ultimately provide new and expanded opportunities for Canada and Canadian businesses, particularly our SMEs.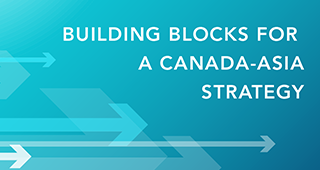 We first identified these drivers in our Building Blocks strategy document to the federal government last year. They include: demographics, technological shift, and non-traditional security threats.
1. Demographics
First, Change in the Asia Pacific will come about as a result of three major demographic trends: urbanization, aging populations, and "youth bulge" populations.
In Singapore, Hong Kong, Taiwan, South Korea and Japan, elderly populations will dominate as the number of people aged over 65 substantially increases. In developing countries in Southeast Asia, we're seeing a "bulge" in the number of young people with almost half of Southeast Asia's population expected to be less than 30 years of age by 2020.
Canada can help address the shortage of skilled workers in parts of Southeast Asia while also helping governments address the potential risks associated with large, unemployed youth populations.
This can be achieved through supporting provincial authorities in encouraging Canadian vocational colleges and institutions to develop programs and training in Asia. In particular, the federal government should support national institutions like Colleges and Institutes Canada and private sector companies in developing innovative education public-private partnerships with local institutions in Southeast Asia.
These collaborations could facilitate offshore delivery of vocational training and the exchange of best practices to address labour needs.
2. Technological Shift
Second, Asian countries are scrambling to be the most innovative in the world, and they are looking for partners to help them get there.
The democratizing impacts of the Internet have only begun to be felt in Southeast Asia. E-commerce and M-commerce are an increasingly vital sector that plays a key role not only in cross-border trade, but also in attracting FDI through the supply of intermediary services.
Although Southeast Asia currently does not have mobile phone penetration rates as high as East Asia, the six largest Southeast Asian e-commerce markets (Indonesia, Malaysia, Philippines, Singapore, Thailand, and Vietnam) are expected to reach US$34.5B by 2018
A strong Information and Communications Technology (ICT) infrastructure with broad connectivity in ASEAN can facilitate the creation of a business environment that is conducive to attracting and promoting trade, investment and entrepreneurship.
This is an obvious calling card to Canada, renown for its leading work in these areas.
3. Non-Traditional Security Threats
And third, there are a number of global challenges facing the ASEAN region, from climate change at the top of the list to water-related disasters, with 410 million urban Asians projected to be at risk of coastal flooding by 2025.
Food security is also high on the agenda, as is the region's increasing dependency on external energy suppliers.
By 2035, the region will be consuming more than half of the world's energy and Asian countries will not be able to meet this growing demand within their current resources.
Finally, general health will also be a major challenge in the region, accelerated primarily by rapid urbanization.
Pollution mediation, water purification, disaster relief, agri-business, clean tech, renewables, health care . . . you see where I'm going here.
You can't say ASEAN captures the attention of the average Canadian but when I see the Canadian government appointing strong advocates for a more globalized Canada like Marie-Louise Hannan, our dedicated ambassador to ASEAN, we are recognizing the growing importance and influence of the region.
And of course, I applaud our diplomatic representation in all ASEAN countries, along with the various Canada-ASEAN-related business associations and chambers of commerce that are helping boost Canada's profile in the region.
Our research suggests that a Canada-ASEAN Free Trade Agreement could potentially generate between C$4.8-billion and C$10.9-billion in additional bilateral trade, benefiting a wide range of companies and many millions of workers. Such an agreement would also bolster Canada's competitive position in the ASEAN region.
It would give Canadians, and Canadian companies, an advantage over rivals in countries that lack similar market access.
At a time when protectionism and isolationism are on the rise, Canada and ASEAN should seize this opportunity to formalize their relationships as forward-looking and trade-friendly partners, while leveraging their respective economic complementarities for increased domestic growth.
An FTA with ASEAN should be viewed as not only contributing to gains in jobs and GDP in Canada, which it will, but also contributing to a more permanent Canadian presence in the region.
The U.S. will always remain an important, if not the most trade partner for Canada. But a stronger, more formal partnership with the ASEAN region would help Canada achieve its longstanding goal of greater trade diversification – and provide us with some additional insurance against uncertainty.
Thank you.