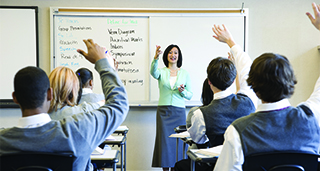 Although many of Canada's leaders and high-profile reports have emphasized the importance of international education to Canada's future, action to date has been modest and sporadic.
On the 'inbound' side, which focuses on attracting students from other countries to study in Canada, we face intensifying competition. International students are highly coveted for their financial contributions to the host economies, their potential to become skilled workers after graduation and their ability to serve as ambassadors in building closer relationships with Asian nations. To merely stay competitive, Canada needs to significantly boost funding and promotion of its education offerings.
On the 'outbound' side, which focuses on sending more Canadians to Asia, there is an even wider gap between what Canada is and should be doing, especially in comparison with Australia, New Zealand, the U.S. and U.K. Nor are we doing enough to prepare our young people with the knowledge, language training and cross-cultural skills that they will need to be confident and effective working in and with Asia.
This paper recaps why strengthening two-way education links with Asia is of critical importance to Canada and what actions should take priority.