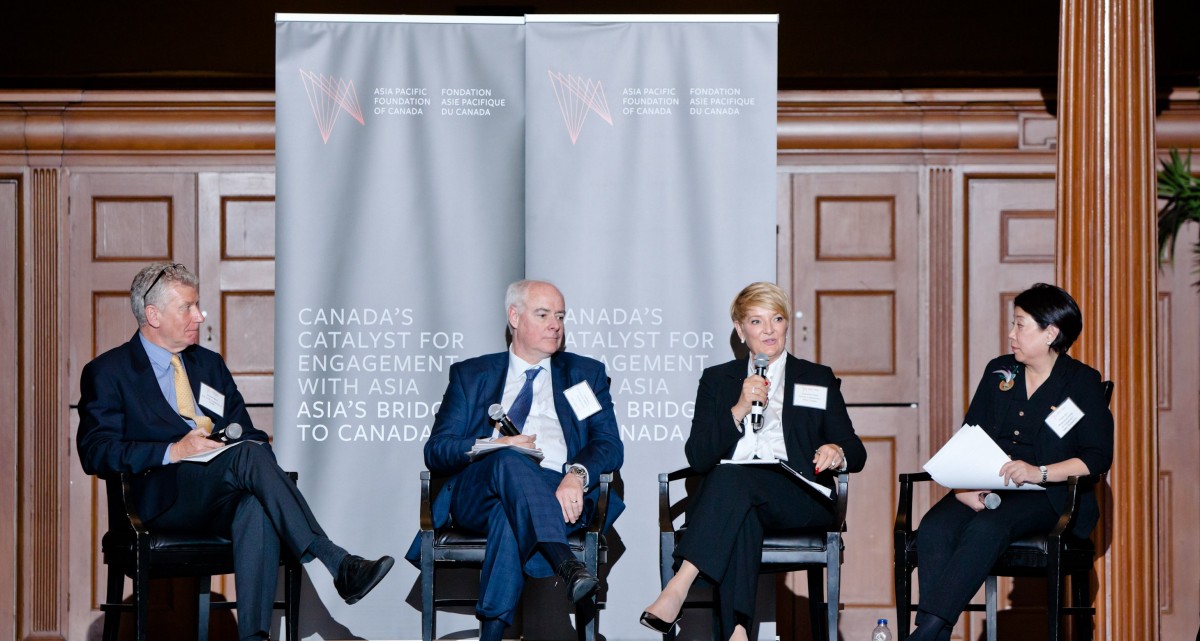 This report summarizes the outcomes from the ABAC Canada Executive Roundtable 2015 hosted by the Asia Pacific Foundation of Canada (APF Canada) and Canada's APEC Business Advisory Council on June 2, 2015.
The event brought together business and government leaders for a roundtable to discuss private sector policy issues in Canada-Asia relations. The discussions centred on regional trade talks, labour mobility and management, internationalization of SMEs, infrastructure financing, Canada's trade priorities in the region, and institutional engagement through ABAC and APEC.
The event was supported in part by Foreign Affairs, Trade and Development Canada, Sun Life Financial, Huawei and Export Development Canada.