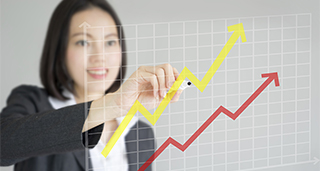 In this special edition of Research Reports, we look ahead to the major trends that will re-shape the Asia-Pacific region in the next ten to fifteen years. These short briefs analyze emerging trends in areas such as e-commerce, financial architecture, regional security, urbanization and green urban growth, and climate change. The briefs discuss the potential impact of these trends on Asia, and the possible ramifications for Canadian interests. This project was created for Policy Horizons Canada's Foresight on the Future of Asia Project.
Click on the titles below to view the briefs in English and French.
Brain Drain to Brain Gain: Reverse Migration to Asia
De la fuite à l'afflux des cervaux : la migration en sens inverse en Asie
Climate Change and the Risk of Displacement in Asia
Les changements climatiques et le risque de déplacements en asie
Cross-Border Air Pollution in Asia
La pollution atmosphérique transfrontalière en Asie
E-commerce in Asia: The Growth of the Online Marketplace
Le commerce en ligne en Asie : l'esson des cybermarchés
Fragmentation and Resurgence of Islamic Terrorist Groups in Asia
La fragmentation et la résurgence des groupes terroristes Islamistes en Asie
Robots as a Social Solution or Social Disruption in Asia?
Les robots apporteront-ils une solution ou un perturbation sociale en Asie
Shifting Composition of Asia-Pacific Security Architecture
La composition changeante de l'architecture de sécurité de l'Asie-Pacifique
The Silver Lining: Opportunities in Aging in Asia
Le côté positif des choses : Opportunitées d'une Asie vieillissante
Urbanizing Asia and Green Urban Growth