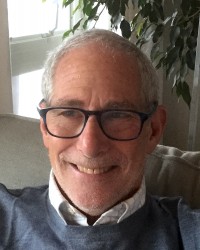 Michael Goldberg
Professor and Dean Emeritus, Sauder School of Business, UBC
Michael Goldberg's academic career spans over four decades. From January 2005 to July 2007 he was Chief Academic Officer of Universitas 21 Global in Singapore before which he was Associate Vice President International at the University of British Columbia and the HR Fullerton Professor of Urban Land Policy in the Sauder School of Business. During his three years as Associate Vice President International at UBC, he was responsible for building both academic and broader links in UBC's focus areas of Asia and Europe. As Chief Academic Officer of Universitas 21 Global the online graduate school founded by Universitas 21 universities, he relocated to Singapore from January 2005 through March 2007, travelling extensively to visit the Universitas 21 universities in Asia, Europe and North America.
Dr. Goldberg was Dean of the Sauder School of Business (1991-1997) serving on the UBC Endowment Committee among his other roles. His research explored urban land markets, urban and regional transportation, urban housing economics and policy, the globalization of real estate markets, the rise of so-called global cities and how urban areas can plug in to the global urban marketplace.
Asia has been a special focus of Dr. Goldberg's research, professional life and work for more than three decades. His book The Chinese Connection: Getting Plugged in to Pacific Rim Real Estate, Trade and Capital Markets (1985) examined real estate investment behaviour of Southeast Asian ethnic Chinese. He has written widely about the globalisation of real estate markets especially in Asia and North America.
Dr. Goldberg has extensive board experience in the private, public and not-for-profit sectors. He currently serves as director and member of the Audit Committee of the Surrey City Development Corporation. He is also currently a director of Geovic Mining Corporation and a member of the Advisory Board of Second City Capital Partners Fund II, a Vancouver-based distressed real estate fund. He is a Director of the Canada Pension Plan Investment Board since February 2008.
He earned his MA and PhD in Economics at the University of California (Berkeley) and started at UBC in 1968.