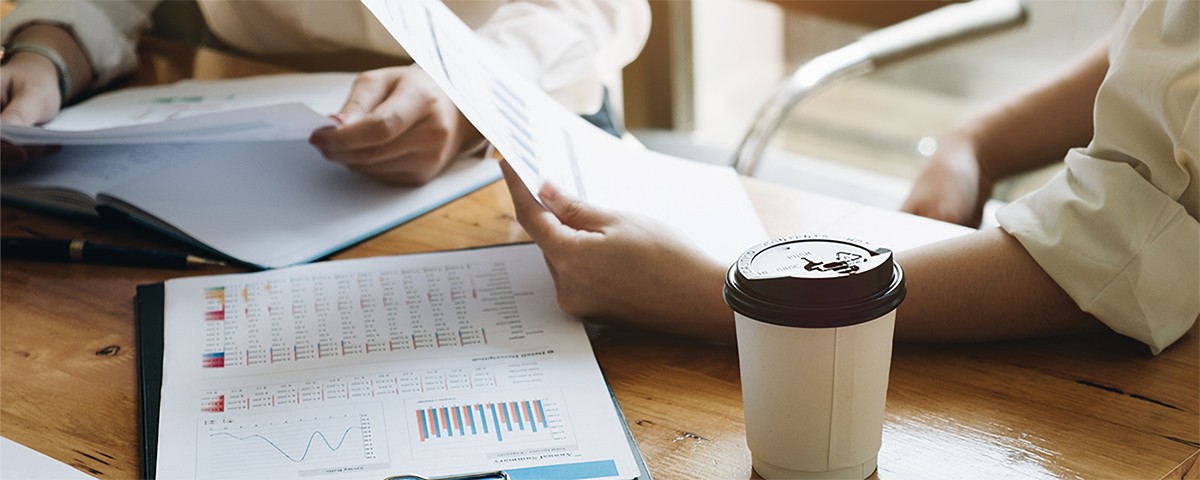 Join our team of passionate and innovative people
Administrative Assistant/Project Coordinator - Research Division
French follows below
APF Canada is a not-for-profit organization focused on Canada's relations with Asia. Our mission is to be Canada's catalyst for engagement with Asia and Asia's bridge to Canada. APF Canada is dedicated to strengthening ties between Canada and Asia with a focus on expanding economic relations through trade, investment and innovation, promoting Canada's expertise in offering solutions to Asia's climate change, energy, food security and natural resource management challenges, building Asia skills and competencies among Canadians, including young Canadians, and improving Canadians' general understanding of Asia and its growing global influence.
We urgently require a proactive Administrative Assistant/Project Coordinator for our Research and Strategy division on indeterminate, full-time employment. This position reports to the Vice-President of Research and Strategy.
The application deadline is Sunday, November 5, 2023 (at 11:59 p.m./PT). Applications will be processed on a rolling basis, so please submit your application once it is prepared. We hope the position will be filled quickly and that someone will take office within November 2023.
The ideal candidate will bring at least 3-5 years of relevant administrative, coordination, and project management experience. Experience working in Asia or with Asian partners will be considered an asset. We seek a resourceful individual who can take the initiative, multi-task, have an exceptional aptitude for organization, problem-solving, keen attention to detail, and possess excellent communication skills.
Major Responsibilities:
Assistance to Vice-President of Research and Strategy
Administration, including calendar management, Information management, expense monitoring/filing, drafting letters and emails
Preparation of meeting materials/speaking points/presentations by working with the Research Director, Program Managers, and the Communications Team
Travel arrangements and itinerary planning, meeting arrangements, maintaining travel budget, processing expenses and claims
Effective communications internally with the Research Team and other departments, as well as externally with stakeholders, academics, experts, and governments
Project monitoring, including tracking payments, due dates, and deliverables
Support for the Research Team
Assisting in preparing research budget and budget monitoring
Drafting research reports, annual reports, and other documents under VP/Director's supervision
Travel arrangements for the research team as required
Scheduling, minute-taking, and providing technical assistance
General office administration, including monitoring and maintenance of the Info email account, news subscription record maintenance & update
Support for Events & Conferences
Facilitating effective communication with event participants and speakers on behalf of VP Research, preparing letters and materials, arranging panel calls
Travel arrangements, logistical assistance, expense tracking, and expense claims for speakers/invitees;
Other tasks and event logistical support on the ground may be assigned from time to time.
Desired Skills & Qualifications
Post-secondary education in business management, administration or communications (or another related field of study) is highly desired
Capability to manage multiple work assignments simultaneously, identifying priorities, developing timelines and using sound judgment to prioritize and meet deadlines
Previous work experience in international business, government, and inter-governmental organizations
Excellent organizational and time-management skills
Tactful, discreet, diplomatic, patient, flexible and possesses cultural sensitivity and exceptional judgement in decision-making
Ability to work independently and in a team environment
An excellent communicator in English across several functions, teams and departments to convey and address ideas, challenges and opportunities
Agile and forward-thinking to analyze information and situations quickly and prepare for anticipated needs, changes and demands
Previous work experience in politically sensitive environments and ability to work well with others from different backgrounds
Event management experience
Displays tact and professionalism and can work with organizationally sensitive information, ensuring confidentiality and respect for the nature of work
Good computer skills and ability to use/troubleshoot meeting equipment
High aptitude and comfort level for technology, i.e. Microsoft Office (Word, Excel, Outlook, PowerPoint), SharePoint, Slack, Microsoft Teams, Zoom and other information-sharing, communication and social media platforms
The ability to work in French and/or in an Asian language is an asset
Eligibility
Applicants must be eligible to work in Canada. The successful applicant will ideally work out of Vancouver, BC, on a Hybrid Schedule (two days onsite/three days off-site) from APF Canada's head office in downtown Vancouver, Monday to Friday, during regular office hours.
Compensation & Benefits
The salary range for this role is $45,000 - $55,000. Salary offer will be determined commensurate with experience and level of expertise subject to APF Canada's salary band. APF Canada's total remuneration package includes eligibility for an annual performance bonus, eligibility for a matching contribution from the Foundation for the Registered Retirement Savings Plan (RRSP), a non-contributory extended health care coverage including dependents, above mandatory paid time-off days and a flexible and hybrid work schedule.
Application Procedures
Applications should include the following documents MERGED in ONE PDF file. Incomplete applications will not be considered.
Please click here to apply
One-page Cover Letter detailing the applicant's career interests and goals and why they are interested in working with the Foundation
Résumé detailing the applicant's academic background, skills, and professional experiences.
Name, title, and contact information (email and phone number) for two professional references. References will only be contacted if the applicant is short-listed for the role.
The application deadline is Sunday, November 5, 2023 (at 11:59 p.m./PT). Applications will be processed on a rolling basis, so please submit your application once it is prepared.
Please add notifications@app.bamboohr.com to your contact list to ensure delivery of our correspondence.
For questions, please get in touch with Grace Pacio, Head of Human Resources and Administration, at grace.pacio@asiapacific.ca
______________
La FAP Canada est une organisation à but non lucratif qui se concentre sur les relations du Canada avec l'Asie. Notre mission est d'être le catalyseur de l'engagement du Canada avec l'Asie et le pont entre l'Asie et le Canada. La FAP Canada se consacre au renforcement des liens entre le Canada et l'Asie en mettant l'accent sur l'expansion des relations économiques par le biais du commerce, de l'investissement et de l'innovation, la promotion du savoir-faire du Canada dans la proposition de solutions aux défis de l'Asie en matière de changement climatique, d'énergie, de sécurité alimentaire et de gestion des ressources naturelles, sur le développement des aptitudes et des compétences des Canadiens sur l'Asie, y compris des jeunes, et sur l'amélioration des connaissances générales des Canadiens vis-à-vis de l'Asie et de son influence mondiale croissante.
Nous recherchons de toute urgence un(e) adjoint(e) administratif(ve)/coordonnateur(rice) de projets proactif(ve) pour notre division Recherche et stratégie, pour une durée indéterminée et à temps plein. Ce poste relève du vice-président, Recherche et stratégie.
La date limite de dépôt des candidatures est le dimanche 5 novembre 2023 (à 23h 59, HP). Les candidatures seront évaluées en continu, veuillez donc déposer votre candidature dès qu'elle est prête. Nous espérons que ce poste sera pourvu rapidement et qu'une personne prendra ses fonctions d'ici novembre 2023.
La candidate ou le candidat idéal(e) aura au moins 3 à 5 ans d'expérience dans le domaine de l'administration, de la coordination et de la gestion de projets. Une expérience de travail en Asie ou avec des partenaires asiatiques sera considérée comme un atout. Nous recherchons une personne pleine de ressources qui capable de prendre des initiatives, d'effectuer plusieurs tâches à la fois, de faire preuve d'un sens exceptionnel de l'organisation et de la résolution de problèmes, d'un grand souci du détail et d'excellentes aptitudes à la communication.
Principales responsabilités :
Assistance au vice-président chargé de la recherche et stratégie
Administration, y compris la gestion du calendrier, la gestion de l'information, le suivi et le classement des dépenses, la rédaction de lettres et de courriels
Préparation des documents de réunion, des points d'intervention et des présentations en collaboration avec le directeur de la recherche, les gestionnaires de programme, et l'équipe de communications
Organisation des voyages et planification des itinéraires, organisation des réunions, gestion du budget de voyage, traitement des dépenses et des demandes de remboursement
Communication efficace en interne, avec l'équipe de recherche et les autres départements, ainsi qu'en externe avec les parties prenantes, les universitaires, les experts, et les gouvernements.
Le suivi des projets, y compris le suivi des paiements, des échéances et des produits livrables
Soutien à l'équipe de recherche
Aide à la préparation du budget de recherche et au suivi du budget
Rédaction de rapports de recherche, de rapports annuels et d'autres documents sous la supervision du vice-président/directeur
Organiser les déplacements de l'équipe de recherche, le cas échéant
Planification, rédaction de comptes rendus et assistance technique
Administration générale du bureau, y compris le suivi et la gestion du compte de courrier électronique Info, la gestion et la mise à jour des dossiers d'abonnement aux nouvelles.
Soutien aux événements et aux conférences
Faciliter une communication efficace avec les participants aux événements et les intervenants au nom du vice-président chargé de la recherche, en préparant des lettres et des documents, en organisant des réunions d'experts ;
Organiser les déplacements, apporter une aide logistique, assurer le suivi des dépenses et établir les notes de frais pour les orateurs/invités ;
D'autres tâches et un soutien logistique aux événements sur place peuvent être assignés de temps à autre.
Compétences et qualifications recherchées
Une formation post-secondaire en gestion d'entreprise, en administration ou en communication (ou dans un autre domaine d'études connexe) est fortement souhaitée
Capable de gérer simultanément plusieurs tâches, d'identifier les priorités, d'établir des échéances et de faire preuve de discernement pour hiérarchiser les priorités et respecter les délais
Expérience professionnelle antérieure dans le domaine des affaires internationales, des gouvernements et des organisations intergouvernementales
Excellentes capacités d'organisation et de gestion du temps
Tact, discrétion, diplomatie, patience, flexibilité, sensibilité culturelle et excellent jugement dans la prise de décision
Capacité à travailler de manière indépendante et dans un environnement d'équipe
Excellent communicateur(trice) en anglais entre plusieurs fonctions, équipes et départements afin de transmettre et d'aborder des idées, des défis et des opportunités
Agilité et sens de l'anticipation pour analyser rapidement les informations et les situations et se préparer aux besoins, changements et demandes anticipées
Expérience professionnelle antérieure dans des environnements politiquement sensibles et capacité à travailler en bonne intelligence avec des personnes d'horizons différentes
Expérience de la gestion d'événements
Fait preuve de tact et de professionnalisme et est capable de travailler avec des informations sensibles pour l'organisation tout en assurant la confidentialité et le respect de la nature du travail
Bonne connaissance de l'informatique et capable d'utiliser et de dépanner le matériel de réunion.
Grandes compétences et aisance en matière de technologie, notamment Microsoft Office (Word, Excel, Outlook, PowerPoint), SharePoint, Slack, Microsoft Teams, Zoom et autres plateformes de partage de l'information, de communication et de médias sociaux
Les compétences en français et/ou dans une langue asiatique sont un atout
Admissibilité
Les candidat(e)s doivent être autorisés à travailler au Canada. La personne retenue travaillera idéalement à partir de Vancouver, en Colombie-Britannique, selon un horaire hybride (deux jours sur place/trois jours hors site) à partir du siège social de la FAP Canada situé au centre-ville de Vancouver, du lundi au vendredi, pendant les heures normales de bureau.
Rémunération et avantages
Le salaire pour ce poste est de 45 000 $ à 55 000 $. L'offre salariale sera déterminée en fonction de l'expérience et du niveau d'expertise, conformément à l'échelle salariale de la FAP Canada. La rémunération globale de la FAP Canada comprend l'admissibilité à une prime de rendement annuelle, l'admissibilité à une contribution équivalente de la Fondation au régime enregistré d'épargne-retraite (REER), une couverture de soins de santé complémentaire non contributive incluant les personnes à charge, plus de jours de congés payés obligatoires et un horaire de travail flexible et hybride.
Processus de candidature
Les candidatures doivent inclure les documents suivants FUSIONNÉS en UN fichier PDF. Les candidatures incomplètes ne seront pas prises en considération.
Veuillez cliquer ici pour postuler
Une lettre de présentation d'une page détaillant les intérêts et les objectifs de carrière de la candidate ou du candidat ainsi que les raisons pour lesquelles elle ou il souhaite travailler avec la Fondation
Un curriculum vitae détaillant la formation universitaire de la candidate ou du candidat, ses compétences et ses expériences professionnelles.
Nom, titre et coordonnées (courriel et numéro de téléphone) de deux références professionnelles. Ces personnes ne seront contactées que si le candidat est présélectionné.
La date limite de dépôt des candidatures est le dimanche 5 novembre 2023 (à 23h 59, HP). Les candidatures seront évaluées en continu, veuillez donc déposer votre candidature dès qu'elle est prête.
Veuillez ajouter notifications@app.bamboohr.com à votre liste de contacts afin de recevoir notre correspondance.
Pour toute question, veuillez contacter Grace Pacio, chef des ressources humaines et de l'administration, à l'adresse grace.pacio@asiapacific.ca