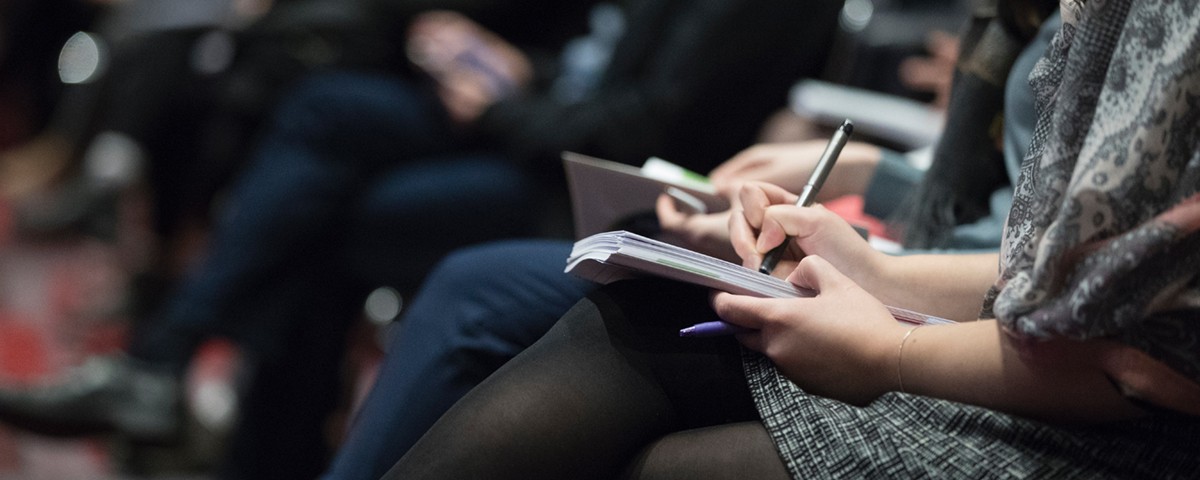 Supporting research, knowledge-sharing, and dialogue through meetings, conferences, and other events
The Foundation hosts events throughout the year with guest speakers from a variety of countries, sectors, organizations, and backgrounds who share their expertise on specific topics in roundtable settings. External meetings and conferences take place across the country and range from small, invite-only meetings to large, public events. If you are interested in sponsoring one of our events, please reach out to Lauren Chang, Program Manager, Sponsorship.
October 2022
| S | M | T | W | T | F | S |
| --- | --- | --- | --- | --- | --- | --- |
| 25 | 26 | 27 | 28 | 29 | 30 | 1 |
| 2 | 3 | 4 | 5 | 6 | 7 | 8 |
| 9 | 10 | | 12 | 13 | 14 | 15 |
| 16 | 17 | 18 | 19 | 20 | 21 | 22 |
| 23 | 24 | 25 | 26 | 27 | 28 | 29 |
| 30 | 31 | 1 | 2 | 3 | 4 | 5 |
Recent Events
September 30: Japanese Castles - A Kakehashi Alumni Network Virtual Event

Where

This is an online event.

When

Friday, September 30 at 5:00 p.m. - 6:10 p.m. PT | 8:00 p.m. - 9:10 p.m. ET

Contact

This event is open to all Kakehashi Project alumni. For more information about Kakehashi please visit our webpage.

On behalf of the Japan International Cooperation Center (JICE), APF Canada invites all Canadian Kakehashi Project alumni to join us for a virtual introduction to Japanese Castles. At once instruments of defence, centres of governance, aristocratic homes, and symbols of authority, there were once up to 5,000 castles throughout Japan. Come learn about the distinctive architecture, history, and evolution of the Japanese castle and enjoy a virtual tour of Tokyo's famous Edo Castle.

September 23: Kakehashi Alumni Network Autumnal Equinox (Shubun no Hi) Celebration

Where

This is an online event

When

Friday, September 23rd, 2022 at 5:00 p.m. - 6:00 p.m. PT | 8:00 p.m. - 9:00 p.m. ET

Contact

This event is open to all Kakehashi Project alumni. For more information about the Kakehashi Project, please visit our webpage.

In cooperation with the Kakehashi Alumni Committee, APF Canada is pleased to invite all Canadian, U.S. and Japanese Kakehashi alums to join us for a special tri-cultural celebration of Autumnal Equinox Day, known as Shubun no Hi in Japan. The 60-minute event will include interactive presentations from representatives of each of the 3 countries and opportunities for group discussion. Come learn about "shokuyoku no aki", "o-higan", "kōyō", as well as the signs and symbols of autumn in Canada, Japan and the U.S.

September 6, 2022

Vancouver, BC

Partner Event

September 6: Way Forward: Creative Export and Exchange

Where

Museum of Vancouver, 1100 Chestnut Street, Vancouver, BC V6J 3J9

When

Tuesday September 6th, 2022 at 2:00 p.m. to 5 p.m. PT

Contact

For more information, please click here.

With borders reopening, the world will intertwine once again. The past few years have challenged many things, including physical mobility, how we relate to each other, the urgent call for equitable and just relations, the ever-evolving concept of sustainability, the introduction or resurfacing of Indigenous wisdom, how cultures are understood or relearned, and how borders of nations and people are being redrawn and redefined.

But what have we learned from the pandemic? And how does that impact the creative sector?

This forum convenes four leaders in the creative sector representing different corners of the Pacific: from Taiwan, the former Chair of the Taiwan Creative Content Agency (TAICCA) and former Deputy Minister of the Ministry of Culture in Taiwan, Ting Hsiao-ching; from Canada, the CEO of Creative BC, Prem Gill; from Australia, International Development Consultant for the Australia Arts Council, Norman Armour; from Canada, Chair of the Board of CAPACOA and director of Vancouver Civic Theatre, Natalie Lue.

These creative leaders will share their perspectives and experiences in non-profit arts and creative industries, particularly on their work in the sector as it relates to lessons learned during COVID and cultivating soft power internationally.

Jeff Nankivell, President and CEO of Asia Pacific Foundation of Canada, will moderate this partner event.
Event Archive
Invitation List
If you are interested in learning more or would like to be included on our invitation list, please send your contact details to events@asiapacific.ca