The Asia Pacific Foundation of Canada (APF Canada) is proud to announce this year's Yuen Pau Woo Travel Award Recipient: Amar Nijhawan.
Established in 2015 through a donation from Senator and former APF Canada President, Yuen Pau Woo, the Yuen Pau Woo Travel Award is awarded annually in the amount of $2,000 to an outstanding APF Canada Post-Graduate Research Fellow to support travel related to research, fieldwork, conferences and other initiatives.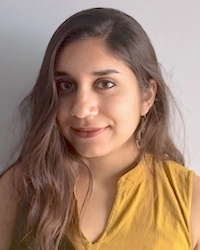 Nijhawan recently obtained her MSc through the Gender Institute at London School of Economics and Political Science. Prior to that, she worked in the non-profit world in India, primarily with homeless women and survivors of communal violence in New Delhi. Nijhawan completed her undergraduate education at McGill University in Political Science and International Development Studies.
Nijhawan's current research project will explore the entrepreneurial startup climate in Asia, particularly in frontier markets such as Pakistan, the Philippines and Vietnam where new government initiatives and increased foreign investment are mitigating traditional barriers to business growth and startup scalability.
Through on-the-ground engagement with entrepreneurs, business mentors, venture capitalists, and startup incubators and competitions, Nijhawan's research will examine the opportunities and constraints that startup-based entrepreneurs experience, particularly as they relate to the role of women and youth in local startup ecosystems.
To contribute to the Yuen Pau Woo Travel Award fund, please click here.