The Asia Pacific Foundation of Canada (APF Canada) is proud to announce this year's Yuen Pau Woo Travel Award Recipient: Kai Valdez Bettcher.
Valdez Bettcher is a Post-Graduate Research Scholar at APF Canada and a graduate of the Master of Public Policy program at the University of Calgary. At APF Canada, he works as a researcher on the Foundation's Trade, Investment, and Innovation file, and is a key member of APF Canada's Investment Monitor team.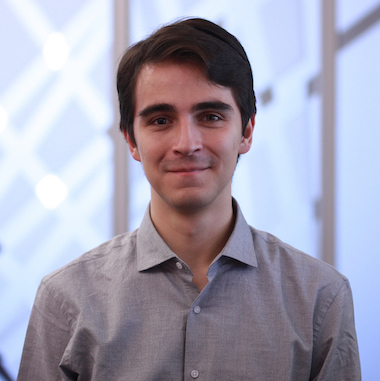 This year's travel award will support Valdez Bettcher's participation in the 53rd Annual Conference of the Canadian Economics Association in Banff, Alberta, where he will be presenting his latest research and insights from the Investment Monitor as a conference panellist. 
Foreign direct investment (FDI) plays a central role in Canada's economic relationships with the rest of the world, with no relationships receiving as much attention as those between Canada and Asia. With gaps in coverage in official sources of statistics, new sources of non-official statistics on FDI have emerged. As a member of the Investment Monitor team, Valdez Bettcher's research explores these alternate sources and details the players and patterns in two-way FDI flows between Canada and Asia.
Established in 2015 through a donation from Senator and former APF Canada President, Yuen Pau Woo, the Yuen Pau Woo Travel Award is awarded annually to an outstanding APF Canada Post-Graduate Research Scholar to support travel related to research, fieldwork, conferences and other initiatives.

To contribute to the Yuen Pau Woo Travel Award fund, please contact Lauren Chang.