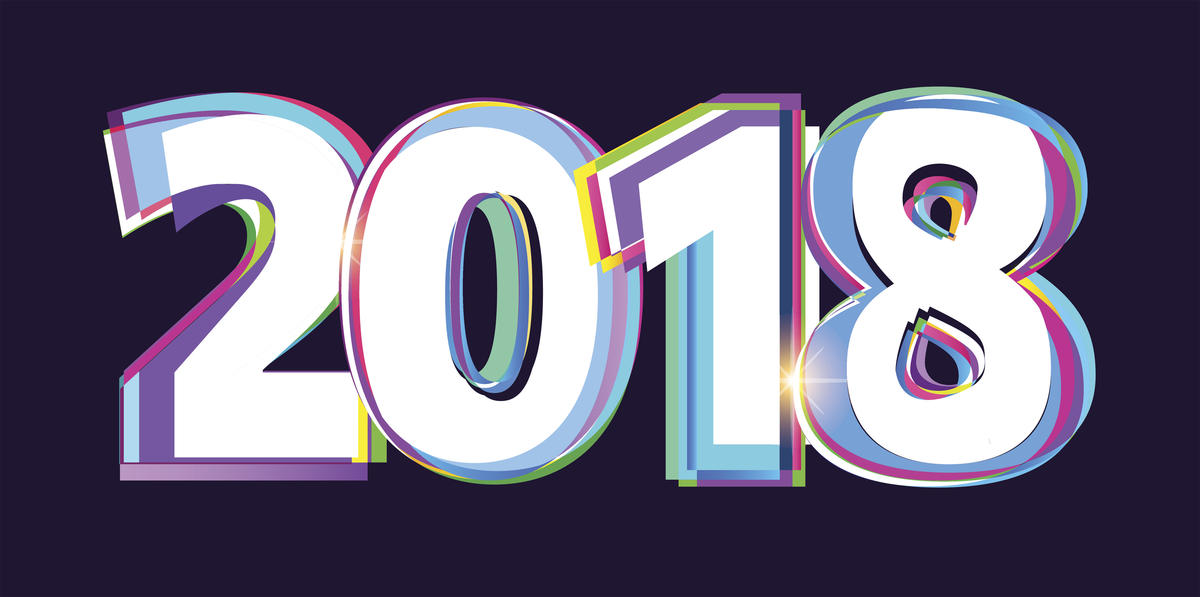 With images of ballistic missiles, beleaguered refugees and bombastic despots still fresh in our minds, thoughts now turn from the year that was to the one to come. APF Canada's crack team of dedicated researchers has once again turned its collective gaze to the future to produce our fourth annual year-end blog highlighting things we'll be watching in Canada-Asia relations, news, and current events in 2018.
From movies and sports, to women-power and cybersecurity, from hamburger politics to trash, and to the moon and back again, we hope you enjoy reading these stories as much as we enjoyed writing about them. Please vote for your favourite story in our interactive poll at the end of the blog.
South Korea Welcomes a Wary World
South Korea will begin the New Year with an exciting start as the host of the 2018 Winter Olympics. Taking place in Pyeongchang from February 9 to 25, this is the second time the country has hosted the Olympics; its first being the 1988 Summer Games in Seoul. The 2018 Games are unique in that they are set to take place in the middle of a developing security situation as North Korea continues to test ballistic missiles that threaten the region, and beyond. As a result, ticket sales are low compared to previous Winter Olympic Games. South Korea, in the months leading up the international event, continues to present the Games as an opportunity for peaceful dialogue. Although North Korea has yet to officially confirm its participation in the Games, many observers will be awaiting the country's decision. Regardless of whether or not North Korea boycotts the Games, the geopolitical games surrounding North Korea may end up generating more interest than the Olympics. Canada, meanwhile, is expected to send 220 athletes to compete in 14 different sporting events. Northeast Asia (with security issues looming in the background) will continue to play host to the Olympics: the 2020 Summer Olympics will be held in Tokyo, and the 2022 Winter Olympics will be hosted in Beijing.
China Says No to Foreign Waste
As Boxing Day 2017 fast approaches, this consumption-centric holiday brings with it a suitably modern twist to its name: Where will all of those online delivery boxes go? Come the bleary light of post-holiday morning, the world will wake up to the startling realization that China no longer wants its recyclables and solid waste.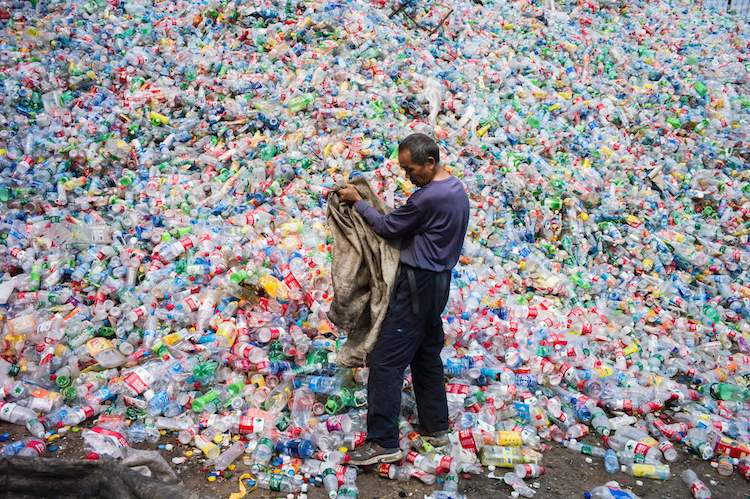 Quite abruptly this past summer, China announced legislation that will ban imports of four classes and 24 types of solid wastes starting January 1, 2018. As the world's largest exporter of recyclable materials, the news hit particularly hard in the United States. Additionally, China is also cracking down on the cleanliness of the materials it will accept by reducing from 5 to 0.3 per cent the allowable contamination of imported recyclables. As the world's largest importer of many types of solid waste, experts predict that this condemnation of "foreign garbage" by China will result in the immediate destabilization of global recyclable commodity market prices and undermine current solid waste trade flows. Without China as a repository of the world's recyclable goods and trash, 2018 will be the year wealthy countries must deal with the mountains of rubbish in their backyards. You heard it here first – ask Santa for some good nose plugs this Christmas.
Trading in Noodle Soup, or Broth
Among the 'noodle soup' of Asia-focused trade discussions that took place in 2017, none has captured the public's attention as much as the possibility of negotiations on a Canada-China FTA. Canada's involvement in discussions on the Comprehensive and Progressive Agreement for Trans-Pacific Partnership (CPTPP), overtures toward a Canada-ASEAN free trade agreement, and ongoing negotiations toward a Canada-India Comprehensive Economic Partnership Agreement all pale in comparison to the prospect of a trade deal with China, home to more than 145 million middle class adult consumers, and climbing.
Controversies aside, China is Canada's largest trading partner after the U.S., and with the future of NAFTA renegotiations looking uncertain, expanding trade with the world's second-largest economy may be a strategy Canadians need to embrace.
As Canada is a market-oriented economy and a self-proclaimed nation of traders, the Canada-China FTA may be all the more important given the ongoing challenges Canada faces in a global trade environment that includes increasing protectionism, with the election of Donald Trump and Brexit, as well as the waning ability of international institutions to further the trade agenda, with the World Trade Organization's Doha round still stuck in stagnation.
All eyes were on Prime Minister Trudeau on his trip to China in early December 2017, yet he leaves unclear Canada's next phase of engagement with China.  If NAFTA, the CPTPP, and a Canada-China FTA fail to materialize, Canada may find that it is left sipping a thin 'broth' rather than the rich soup it once envisioned.
Asia Shoots for the Moon (and Beyond)
Since time immemorial, we have stared up to the heavens and have been intrigued. Asia's emerging and established economies have now joined the ranks previously limited to Cold War powers that view the celestial bodies above not only as objects of curiosity, but also as an arena for geopolitical strategizing.
A new 'space race' is building to a fervent crescendo, with China, India, and Japan having setting their sights on becoming space powers. Their respective space agencies have lofty plans for space exploration, including landing lunar rovers on the moon's surface by 2019 (China, India, Japan), and collecting samples from Mars (China) and its moons later on (Japan).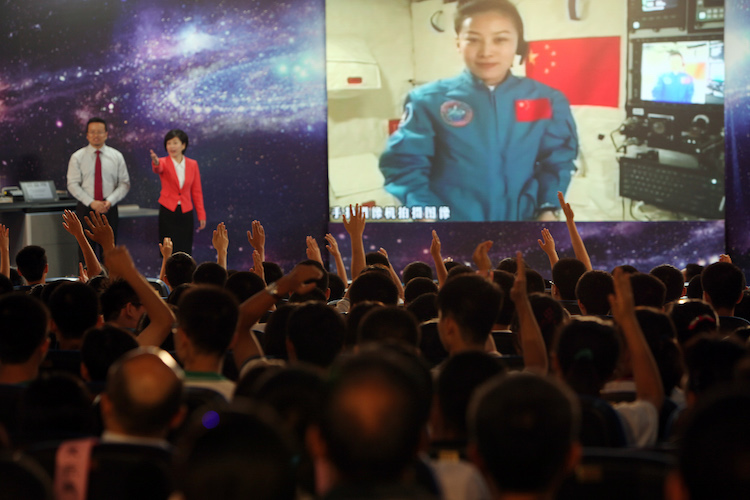 In recent years, China has become more ambitious, with plans to build its own permanent space station by 2022, and a manned mission to the moon by 2036. Chinese private entities are also getting into the game. Companies like Onespace, Landspace, and ExPace, funded by the government, universities, and hedge funds, are all at different stages in launching commercial rockets.
In a race where the competition is fierce and China is ahead, India and Japan have announced a plan to co-operate on a lunar-sample return mission. While more collaboration could be used to boost the capacities of their space agencies, this may mark the beginning of coalition politics in space.
Projecting Power at the Movies
Cultural waves from the Asia Pacific are not new in North America: Anime and manga from Japan and K-Pop from South Korea are firmly established in the North American zeitgeist. However, since the first wave of Asian martial arts films became popular in North America in the 1970s, Asian influence in Hollywood has largely stagnated. We predict that 2018 will see the Asia Pacific's big cinematic breakthrough, especially from China.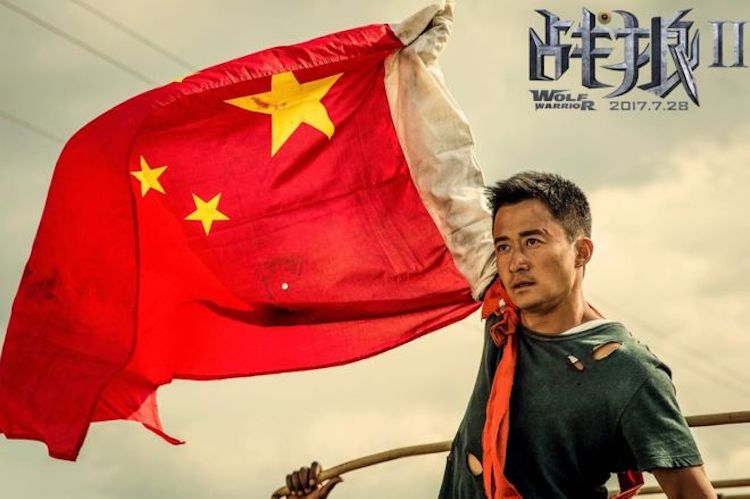 In 2017, we saw hints of the trend when the Chinese film Wolf Warrior 2 surpassed Hollywood blockbuster Dunkirk at the global box office. The film attracted attention in the West for its high production values and brazen nationalist themes, as the plot centres on a Chinese soldier battling American mercenaries in an African war zone to rescue Chinese nationals.
China's cinematic take-off will also take a plot twist mainstream: that of Chinese characters as the protagonists, and Westerners as the bad guys. Such a theme contributes to China's soft power ambition to globally entrench a perception of its country as an established international player.
A Trump-Kim 'Hamburger Summit'
The only certainty in U.S. President Donald Trump's foreign policy elucidations is their unpredictability. This holds true for his approach to the North Korean nuclear crisis, which has emerged as one of the primary security challenges of Trump's presidency. During the past few months, Trump has both venerated North Korean leader Kim Jong-un and admonished him over the country's nuclear program. Experts regard Trump's fickleness and North Korea's continued progress in nuclear capability as a recipe for a global security disaster. Will there be significant diplomatic progress in defusing the North Korean crisis in 2018?

If any consistencies can be gleaned from Trump's unorthodox style of diplomacy, one is that he places a high value on personal relationships with other world leaders. An informal meeting between Trump and Kim may be the way the two countries begin to defuse tensions over North Korea's nuclear ambitions. During his presidential campaign, Trump expressed openness to the idea of Kim visiting the United States and "sharing a hamburger [at] a conference table." The situation has changed significantly since then, and options have narrowed to concessions or war. We think that this could force a conversation between Pyongyang and Washington. So, our hot take: there will be a 'hamburger summit' between Kim and Trump in 2018.
Chinese Tourists Like Canada's Never Seen
The 2018 Canada-China Year of Tourism presents a prime opportunity for Canada to build up its reputation as a world-class destination. But is Canada ready to move beyond providing hot drinking water in its hotel rooms as a concession to Chinese tourists?
The changing patterns of Chinese international tourism have already been well charted, but for Canada the sheer scale of visiting Chinese tourists will be massive. Canada welcomed 624,865 travellers from China in 2016. The number is expected to double to a targeted 1.25 million by 2021. This influx poses serious challenges for infrastructure, transportation, and business capacity in Canada's tourism sector, and beyond.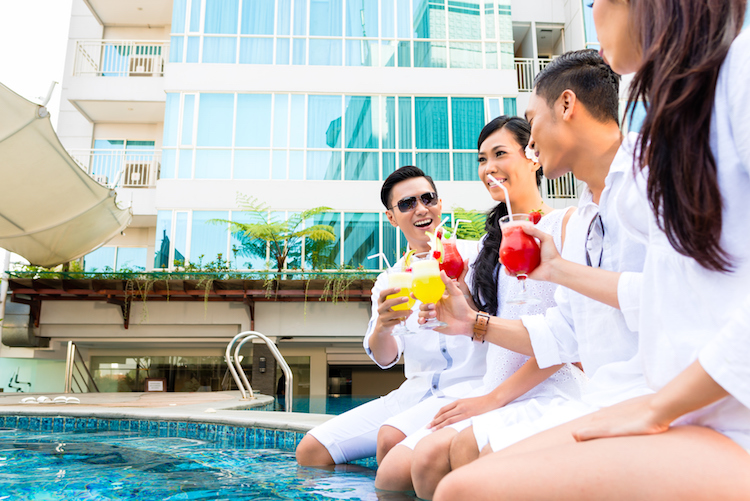 Millennials – young people aged 18 to 34 – are defining new trends in Chinese international tourism, including changing travel experiences from stop-and-take-picture group tours, to seeking out adventurous activities involving natural exploration and cultural experiences.
Spending patterns are also changing – Chinese outbound travellers are no longer frenzied about stuffing their shopping bags.  They are increasingly eager to taste exotic food, sightsee, and take part in local leisure activities. It means Chinese tourists in Canada may well get out of outlets and shopping malls to embrace local food, natural landscapes, and regional culture.
Meanwhile, China-oriented services are in growing demand, particularly Chinese language and payment platforms such as UnionPay, AliPay, and WeChat Pay. Some Canadian business owners have already picked up the trend, but the vast majority are still lagging behind.
Democracy on the Decline in Southeast Asia
2018 will be a "pivotal year" for Southeast Asian democracy. Cambodia, Malaysia, and Thailand are all scheduled to hold elections, but their incumbent governments have been undermining the norms and institutions needed to make these elections truly free, fair, and meaningful. In Cambodia, President Hun Sen has "launched an all-out attack" on civil society and his political opponents, and has all but incapacitated the country's free and independent media. Malaysian Prime Minister Najib reportedly has been arresting political opponents, and continues to shield himself from any consequences from a corruption scandal in which he's been implicated. Thailand, ruled by a military junta since 2014, said it will hold democratic elections next year, but some experts are not confident that will happen. Even democracy in the Philippines is under duress with the extrajudicial killings stemming from President Duterte's infamous drug war.
This democratic decline is years in the making and part of a larger global trend. It is also happening when U.S. leadership on democracy and human rights is in freefall. Canada will need to monitor the situation and determine what role it can play in support of its foreign policy goal of advancing democracy internationally.
The War in (Cyber) Space
This past year was dominated by cybersecurity threats from both sides of the Pacific. Attacks ranging from the devastating Wannacry, to the leaked personal information of some 198 million U.S. voters put cybersecurity and espionage in the newspaper headlines and onto the agendas of many policy-/law-makers. Just recently, it was reported that the website of the Association of Southeast Asian Nations, as well as the websites of Laotian, Cambodian, and Philippine ministries and government agencies were all victims of cyberattacks.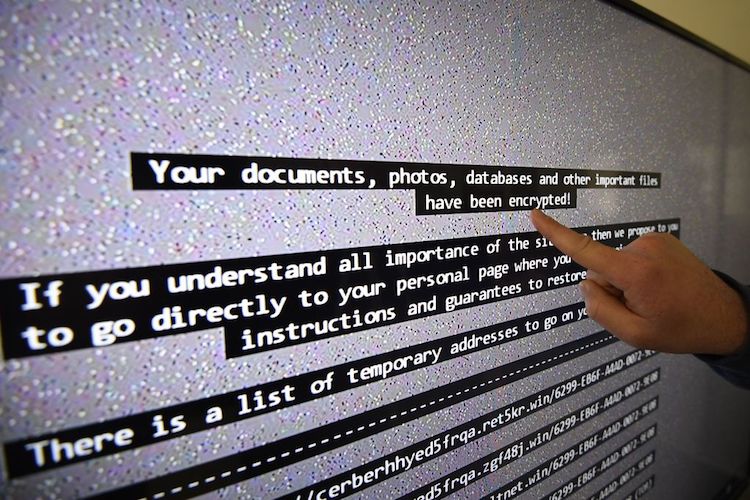 Governments across the Pacific are responding by investing heavily in cybersecurity defences. Moving into 2018, we will continue to see more countries toe the fine line between striving to be "cyber powers" and protecting their citizens' cyber privacy. On a regional level, there is a push to develop the Digital Geneva Convention, aimed to protect civilians by placing restrictions on governments on how they develop and deploy cyber weapons. We can expect to see an increasing number of countries responding to these challenges, which will result in the proliferation of cyber-governance initiatives managing and policing cyberspace. Issues such as individual privacy and censorship will dominate local headlines while a larger-scale battle for national sovereignty will take place in the digital space.
Bridging Asia's Gender Gap
This year, headlines were dominated by stories addressing the gender imbalance in the entrepreneurship and tech worlds – even implicating giants like Google and Uber. While much work still needs to be done to bridge the existing gender gap, women entrepreneurs, particularly in Southeast Asia, are on the rise and will be an economic force to reckon with in 2018.
In 2017, women in Vietnam, Indonesia, and the Philippines were more likely to start a business than ever – participating in the total entrepreneurial activity of their country at equal and higher levels than their male counterparts. Not only are women-owned small business growing at a fast rate, but prominent women are also emerging at the top of their sectors. For example, Thi Phuong Thao Nguyen (the founder and CEO of popular budget airline VietJet) became Southeast Asia's first self-made woman billionaire. More importantly, women who have "made it" are reaching out to help other women. Shinta Widjaja Kamdani (CEO of Sintesa, one of Indonesia's largest conglomerates) is also the Chair of the Indonesian Business Coalition on Women's Empowerment, and the founder of Angel Investment Network Indonesia.
Like Kamdani, many Asian business leaders are recognizing the importance of empowering women in business. In conversation with Prime Minister Justin Trudeau in Toronto at Gateway 2017, Alibaba Group Chair Jack Ma called women "the secret sauce" to his company's success. This is a reference to woman entrepreneurs at the forefront of China's e-commerce boom, like Lucy Peng (CEO of popular payment gateways Alipay and Ant Financial), and Diane Wang (Founder and CEO of DHgate.com, the largest B2B platform in China). In light of this progress, it will be interesting to see how Canada's new Feminist International Assistance Policy will work to support existing policies, support networks, and platforms designed to boost female entrepreneurship that are growing more than ever in Asia.
Go back in time and read our other year-end blogs: