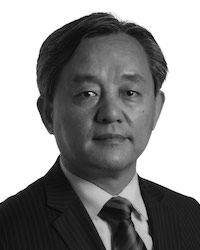 On May 17 2016, the Asia Pacific Foundation of Canada and the Jack Austin Centre for Asia Pacific Business Studies at Simon Fraser University's Beedie School of Business held a dialogue themed, "The Opportunities and Challenges of Investing in Canada." Mr. Shao Wei, Partner Dentons Canada LLP, and the law firm's National Practice Group Co-Leader for China specializing in international business transactions focusing on China, shared with a group of immigrated Chinese investors in Vancouver his insights on the development of Chinese investment in Canada over the past 10 years, and his recommendations on making investment in Canada.  Here are the main points of the dialogue:
1. Chinese private sector investors are increasing in numbers
The volume, nature, and form of Chinese investment activities in Canada have evolved significantly over the years. Following the proposed acquisition of Canada's largest mining group, Noranda Mining, by China's Minemetals in 2005, Chinese investment in Canada began a steady increase throughout 2006 and 2007, with the flows of investment spiking again after 2009 into 2012. Throughout this period, Chinese investments in Canada were made primarily by China's state-owned enterprises. In 2014 investors from China became much more diversified. With local state co-operatives and private investors increasing their investment activities in Canada.
2. Investment targets have shifted over time
Over the years, investment by Chinese entrepreneurs and companies has gradually shifted from a heavy focus on natural resources – such as oil and gas, mineral energy, and forestry – towards new energy sources and innovative technologies. Recent years have also seen Chinese enterprises increase their acquisitions and business activities in the airline, manufacturing, and agricultural industries. Throughout the province of British Columbia, and especially in Vancouver, high-technology, biopharmaceuticals, new energy sources, cultural innovations, post-film productions, animation, and audiovisual industries are increasingly seen as promising opportunities for investment and entrepreneurship.
3. Key challenges facing Chinese investors
In entering the Canadian market to take advantage of the opportunities offered, Chinese entrepreneurs often encounter four sets of challenges. First, immediately following an acquisition or investment, new entrepreneurs may face issues relating to personnel management and recruitment, compliance to laws and regulations, as well as challenges arising from cultural differences and a general lack of understanding of the Canadian systems and financial institutions. In order to prevent and overcome these issues, a significant amount of preparation should be done by the entrepreneur before considering and making a major investment.
Market segmentation is a second challenge confronting newly immigrated Chinese entrepreneurs. Using the multiculturalism of Vancouver as an example, the existence of many ethnic communities as well as the variegated economic circles between and even across different nationalities means that newly immigrated Chinese entrepreneurs need to understand the importance of market segmentation and gain insight into how to effectively identify and target different markets.
The third challenge pertains to seeking out new models and platforms for investment. Finding or establishing a reliable investment platform in Canada can help to lessen the risks to investment for newly immigrated Chinese entrepreneurs. At the same time, working through a reliable investment platform and better channels of business collaboration and communication can even help change certain misconceived notions and misunderstandings Westerners may have towards the Chinese community.
A fourth challenge may arise from a possible disconnect between the intended project and the acquired funding. That is, because capital from China seeks to be directed into sound and promising projects, this may spark competition amongst investors, grossly inflating the base value of the intended project.