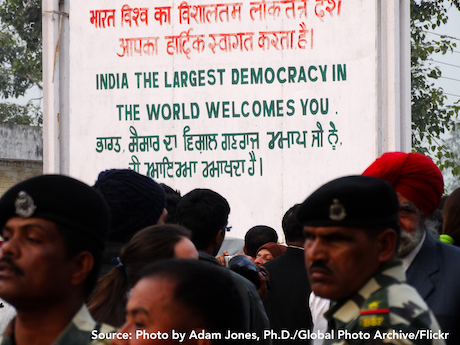 Results of India's 2019 Lok Sabha (lower house) parliamentary elections were announced on Thursday.  APF Canada's student-led India Election Watch has been following the election for three months, and has summarized some key insights and things to watch in the coming years.
The ruling BJP rides a second wave . . .
The incumbent Bharatiya Janata Party (BJP) ran away with the election, winning 303 of the 542 seats up for grabs. The once nearly unbeatable Indian National Congress (INC) won only 52 seats. With their alliance partners, the BJP's strength rises to 353 seats, and the INC's to 92.
An election this big generates an endless number of observations and key take-aways. Here are three that caught our eye:
First was the INC's dismal performance, which prompted questions about party leader Rahul Gandhi's effectiveness and whether the era of the 'Gandhi family dynasty' is over. As if the INC's shrinking share of Lok Sabha seats wasn't enough, Gandhi lost his bid for a seat in Amethi, Uttar Pradesh, traditionally an INC stronghold. Gandhi did win in a seat in the southern state of Kerala. (Through an Act of Parliament in India, one person can run in more than one constituency at once). He was gracious in his concession speech, but the party will need to undergo a painful post-mortem if it wants to figure out how to compete at the national level.
Second, voter turnout reached an all-time high, estimated at more than 67 per cent. In at least five states, turnout exceeded 80 per cent. The lowest turnout was in Bihar, at 58 per cent. The one significant outlier was Jammu and Kashmir, where the region's separatist groups called for a boycott of the elections. There, fewer than 30 per cent of eligible voters cast their votes.
Third, there were a few surprises at the state level. The BJP's hard campaigning in the battleground of West Bengal paid off: it won 18 of the state's 42 seats. Karnataka was another important pick-up for the BJP and its coalition partners, which scooped up 25 of 28 seats. In the most populous state of Uttar Pradesh, two regional parties that are normally rivals joined forces in attempt to hold back the BJP tide. The gambit failed – they and their allies won only 15 seats, while the BJP and its allies won 64.
Punjab, an area with a lot of Indo-Canadian connections, was one of the few places where the INC performed strongly, picking up eight of the state's 13 seats.
What we'll be watching . . .
On the one hand, the final vote tallies and acceptance/concession speeches bring the world's largest ever election to a close. On the other hand, they mark the start of a new phase in Indian politics. Here are some things we'll be watching as the new Lok Sabha settles in for another term.
BJP 2.0: Movement toward a Hindu state?
In 2014, the BJP campaigned on "Sabka Saath, Sabka Vikas," which means, "inclusive growth through collective effort." This time around, the party switched its focus on economic growth to "Nationalism is our inspiration." This play to identity politics isn't just focused externally; since the start of their term in 2014, Modi and members of the BJP have consistently expressed support for Hindutva, an ideology of Hindu hegemony. Hindus comprise nearly 80 per cent of the Indian population.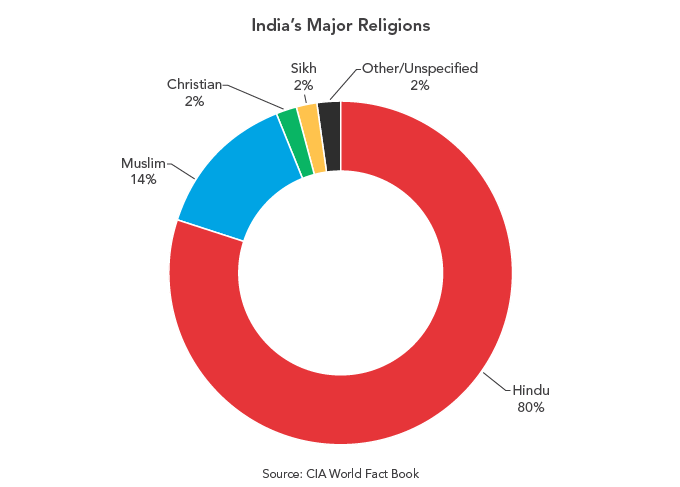 Any moves by a re-emboldened BJP to turn India into a Hindu majoritarian state would be a major departure from the country's avowedly secular past. It would also be seen by many non-Hindus as a potential spark for a further escalation of communal violence, heavily directed at Muslims and lower-caste Dalits ("Untouchables"). On the one hand, members of the BJP and its Hindu nationalist allies have made no secret of their Hindu-majoritarian aspirations. On the other, formalizing these aspirations would require removing secularism from the Indian Constitution, which is hard-wired to protect support for diversity and pluralism. Moreover, a party as large as the BJP is somewhat of a 'big tent.' As such, it's likely that many of its members do not subscribe to the Hindu hard-line agenda espoused by its far-right flank.
Will the kids be alright?
Youth unemployment has become a vexing problem in India, made more urgent by the country's massive population of working-age youth (roughly half of India's population is under the age of 25). The BJP won in 2014 in part by promising to create 10 million new jobs. But the official unemployment rate now stands at a 45-year high, and Modi's government has been accused of masking the real rate of unemployment by not taking into account informal employment. Under-employment among those with post-secondary education, and the scarcity of salaried jobs that provide a path into the middle class, will be especially challenging. So far, it's unclear what, if any, plan the BJP has to put these young Indians to work.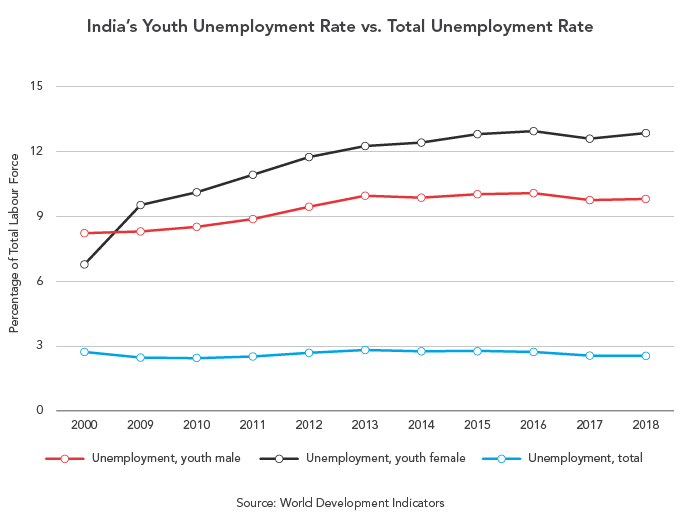 The female factor
By at least one measure, the 2019 election was a win for gender equality. According to the Election Commission of India, women have been closing the gender gap in voter participation. Although unofficial, exit polls estimated that 68 per cent of women voted, compared to 68.3 per cent of men. Nevertheless, there were concerns in the weeks leading up to the election that as many as 65 million women could be 'missing' from the voter rolls. Explanations range from the relatively innocent (out-of-date voter rolls) to the more troubling (fathers and husbands actively discouraging their daughters and wives from voting).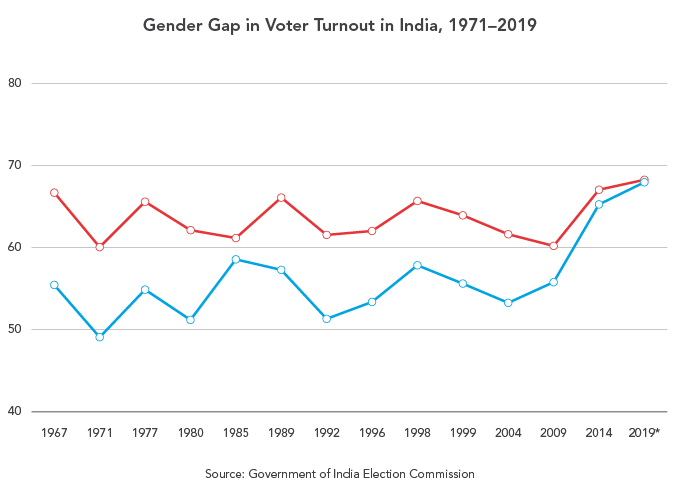 Advocates of gender inequality in India will be looking at whether substantive gains can be made in getting Indian women into meaningful leadership roles (a priority issue in Canada' feminist foreign policy). The BJP promised a 33 per cent reservation, or quota, for women in the parliament and state assemblies. Even if the party makes good on its promise, will women in such roles work hard to change the culture in India to be more favourable toward gender equality?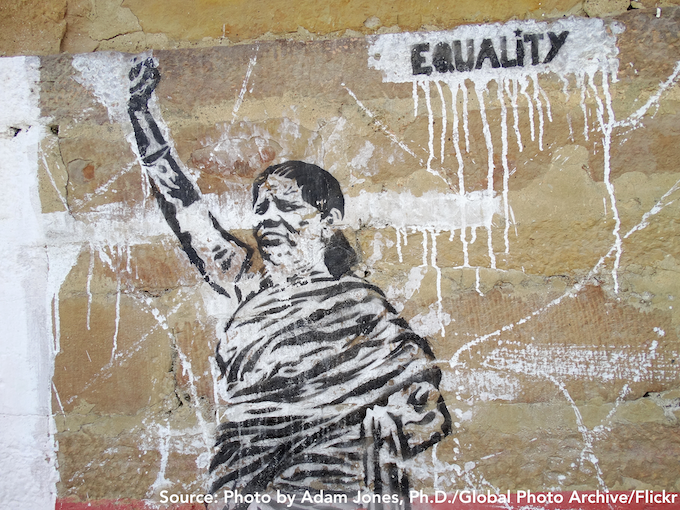 WhatsApp with that?
As in nearly every other recent election, India's election campaigning was carried out partly on social media platforms, facilitated by the availability of affordable smart phones. India is WhatsApp's biggest market, with some 250 million users (some say as many as 300 million), and a major source of news for Indian voters. This large user base has made it an attractive vehicle for political campaigns, but also a platform for more insidious activities. The system's end-to-end encryption prevents recipients of messages from getting information about the message's origins. Predictably, WhatsApp and other social media systems became vehicles for the spread of fake news, hate speech, and misinformation. On this score, neither of the major national parties was entirely innocent, although the BJP was especially active in its social media use.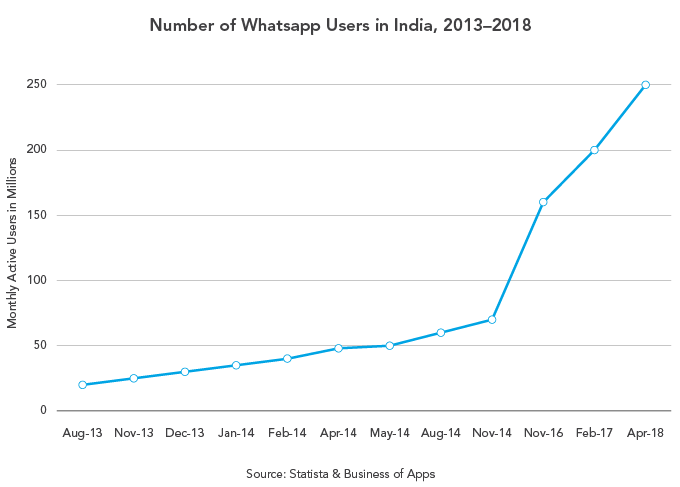 In January, WhatsApp imposed limits on how many messages a user could share at once. It may have been too little too late for the 2019 election, but India's Election Commission may want to take a long, hard look at how to limit the negative effects of increasingly ubiquitous technologies in future elections.
Left in limbo . . .
There are at least two communities in India – LGBTQ and indigenous peoples – whose fates and interests often get forgotten in the swarm of election coverage. But they represent two issues that strike an emotional chord with many Canadians.
India's third gender . . .
The concept of a third gender has long roots in India, including in Hinduism. Nevertheless, the rights India's transgender people have gained have been caught in a one-step-forward, one-step-back dynamic. In April 2014 the Supreme Court officially recognized a third gender with equal rights under the law (step forward). Two years later, the Lok Sabha passed the Transgender Persons (Protection of Rights) Bill, which denied people the right to self-certify as transgender, instead requiring them to undergo a bureaucratic and undignified 'screening' process (step back).
However, there are reasons to take a glass-half-full perspective; five transgender candidates stood for election this time out. Although none of them won their seats, it was an important step forward, as they received votes, and a broader swathe of candidates formed the Pink List to publicly announce their support for LGBTQ rights.
Indigenous people (yes, India has indigenous people too) . . .
About 104 million of the world's 370 million indigenous people live in India, a population referred to as the Adivasi. In 2006, an INC-led government passed the Forest Rights Act to recognize a greater level of Adivasi authority over their lands. The Act, along with other legislation, created space for consultation between Adivasis and corporate interests wanting to access resources in these forest areas. In February of this year, the Supreme Court ordered around eight million Adivasis evicted from forest lands. The final decision on the eviction question is on hold until the next hearing in July. Adivasis and their supporters aren't likely to be optimistic that the new Lok Sabha will be any more supportive of their rights than the outgoing one.
Author(s):
APF Canada's India Election Watch, a student-led initiative to monitor coverage of India's 2019 national elections. Contributors to this blog include (in alphabetical order): Priya Badh, Gurleen Bhandal, Dhruvi Lakhani, Nushrat Anjum Mysha, Keona Silva Pinto, Yaoyao Pei, Harsh Trivedi, Faiz Vagh.
The views expressed here are those of the author, and do not necessarily represent the views of the Asia Pacific Foundation of Canada.