International schools are booming in China. This phenomenon is certainly market driven, as Chinese society is increasingly open to the outside world, and a growing number of Chinese parents want their children to have alternative options for education down the road, rather than exclusively taking the extremely rigid and competitive Gaokao (China's national examination screening entrants to the universities). More importantly, they now can afford to educate their children abroad.
International schools on Chinese soil are the result of an interplay of such social changes and market forces. Starting from the 1980s, when there were only six such schools, China is now reported to have 739 international schools, which enroll approximately 430,000 students paying tuition fees ranging from roughly C$20,000 to C$30,000 per year, according to the reports produced by NewSchool Insights (NSI) and the Center for China and Globalization (CCG), two Chinese think tanks that conduct research on international schools.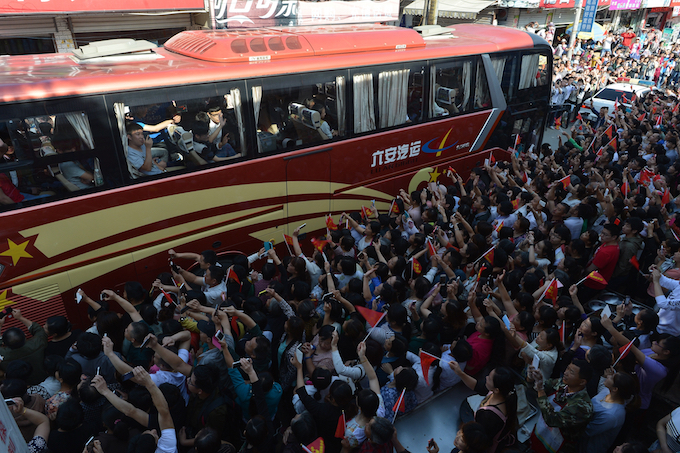 Canada, as a popular destination for Chinese students (who now make up 34% of the total 353,000 international students in Canada as of 2016, according to the statistics published by the Canadian Bureau for International Education), certainly enjoys some advantages in the Chinese market but faces challenges as well. Canadian educators now increasingly take advantage of this opportunity and have manoeuvred to attract more Chinese students to Canada. However, less effort has been given to fostering the offshore opportunity, i.e., offering Canadian schools in China. This article is meant to inform Canadian educators and the public who are interested in knowing more about these opportunities and challenges.[1]
Status Quo of International Schools in China
In recent years, three types of international schools in China have been established. The first type is schools for foreign nationals, i.e., schools for the children of foreign diplomats, international businesspeople, or other non-residents. Such schools are understandably small in number and size, accounting for 16.6% of international schools. The second type is international programs within public schools, which operate independently as "international schools" and now make up 30.3% of the aggregate total. This type dominated the growth of international schools in China in the first decade of the 21st century, taking advantage of the reputation and resources of their parent public schools. However, their growth began to stagnate after 2014; they tended to blur the public-private distinction, which ushered in conflicts of interest, and thus they are no longer encouraged and approved by the government. Their numbers are expected to diminish as they are transferred to private ownership. The third category of international schools is private schools that offer an international curriculum. This group makes up the majority of international schools, and is still growing. They now make up 53.1% of all international schools in China and continue to increase at an annual rate of over 40%.
As private schools offering an international curriculum are now the dominant form of international schools, it is important to pay close attention to how they will be impacted by amendments made recently to the Law on the Promotion of Non-public Schools. These amendments were approved by China's legislature, the National People's Congress, in November 2016, and took effect on September 1, 2017. Some interpret the amendments as ushering in restrictions over foreign ownership of international schools and those who intend to open such schools, as they stipulate that private schools providing education services within the compulsory range (Grades 1-9) are now prohibited from making any profits. As a matter of fact, the amendments are meant to draw a clear distinction between for-profit and non-profit private schools, whereas all private schools used to be termed non-profit, which in turn rendered tax payers' money likely to benefit the privileged, resulting in social equity concerns.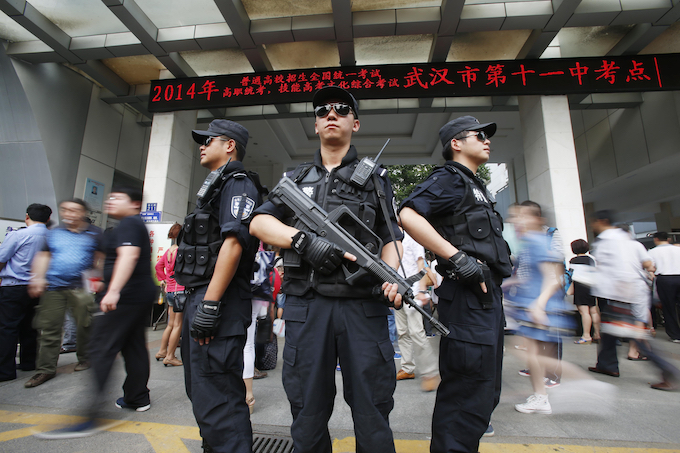 Regardless of these changes, private schools will continue to boom in the K-12 sector, and most of them choose to be non-profit as the government is set to charge a heavy tax and a large safety deposit to for-profit schools.[2] Under the new law, private schools in K-12 have the option of not owning the so-called "heavy assets," e.g., land and facilities, while private tertiary institutions must own them. Hence, the investors in private schools (certainly including international schools) may put those assets in a company and rent them to private schools, in which case the investors are legally entitled to make profits.
Presumably, such policy changes would serve to boost international schools in the private sector. China now has 171,000 private schools, accounting for 32.5% of all schools in the country, and enrolling a total of 48.25 million students — almost 13 million more than the Canadian population. However, those offering international curricula make up a tiny proportion, at only 0.28% of all the private schools, which demonstrates a huge space for continual growth. Among all the private schools, there are 2,787 private high schools, with 2.8 million students, which makes private schools arguably the most fertile soil as a format for setting up Canadian international schools in China.
Notably, among these three types of international schools, only the foreigners' schools provide entirely Western curricula, while the other two types of schools use blended or integrative education, offering curricula that are partially Western and partially Chinese. While all the international schools are aligned with the market, the private schools appear to be the best-aligned and consequently charge higher tuition fees than the public schools. In the meantime, the private schools show larger variations among themselves in terms of tuition charges, with a factor of 1.5 between the highest and the lowest charges, versus a factor of 1.2 in public-school charges, which indicates a wider quality spectrum in the truly private sector.
Political Control Ushers in Challenges
China is becoming increasingly sensitive about its education sovereignty, requiring international schools on Chinese soil to follow China's education policy and respect China's education patterns. In this regard, there are now three bottom-line principles in place for all international schools: not violating any of China's laws, respecting Chinese culture and history, and complying with China's socialist values. The latter includes the following core concepts: prosperity, democracy, civility, and harmony for the nation; freedom, equality, justice, and the rule of law for society; and patriotism, dedication, integrity, and friendship for citizens. The Chinese government believes they are in line with the fundamental values shared across the world. Perhaps China's president Xi Jinping's recent remarks of October 30, 2017, when meeting with members of Tsinghua University School of Economics and Management Advisory Board, would illuminate the logic: the president said that education in China is meant to train constructors and successors of socialism with Chinese characteristics, rather than bystanders or opponents.
Supposedly, China's education authorities will tighten control over curricula and teaching content, and schools may be forbidden to transplant a foreign program, course, or textbook into a school in China, especially in the fields of the humanities and social sciences. As part of this effort, in July 2017, China launched the National Commission on School Textbooks, which oversees curricular and textbook criteria, and assures they are in line with China's socialist core values. While it remains to be seen how this agenda is going to be implemented, and how rigorous it will be, Shanghai is said to have been picked as a pioneer to test it out and gain practical experience. In any case, the tight control over curricular content and teaching materials is going to be a growing trend in China, and international schools will likely need to prepare for and adapt to it.
While this challenge is inevitable, the case of the Beijing Concord College of Sino-Canada (BCCSC) might be informative. The BCCSC uses the New Brunswick curriculum through an arrangement of credit equivalency evaluation and transfer. Credit transfer refers to courses taken in one jurisdiction/school that are credited toward a credential in another jurisdiction/school. Transferring credits is essentially dependent on the degree of similarity between one course and another and/or how the course being transferred applies to the requirements of the new program. In the education sphere, the exercise of credit transfer is nothing new, and is essentially allowed in most Canadian provinces. The BCCSC worked with New Brunswick education authorities, and carefully compared knowledge covered in the Chinese curriculum vis-a-vis the New Brunswick curriculum. Based on that evaluation of equivalency, a scheme is now worked out to facilitate selected Chinese subjects being credited toward New Brunswick high school diplomas. Technically, this practice may provide a kind of leeway or flexibility to work around China's increasingly strong position on its education sovereignty.
Implications for Canada
Despite the challenges ushered in by Chinese state political control, Canadian education service providers should have growing opportunities in China's education market. Nonetheless, they need to seriously and carefully address a number of things before being able to get a good share in this competitive market.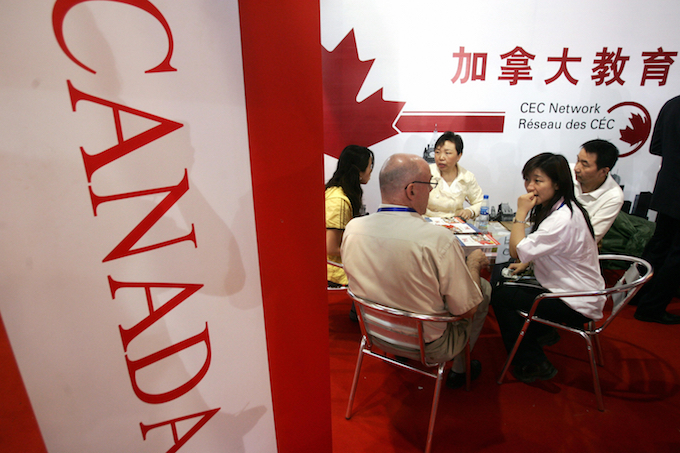 First, there is a need to brand Canadian curricula in China to compete with the dominant UK curricula and the rigorously branded US programs. In addition, there needs to be stronger advocacy for Canadians' attention to this market, at least so that it is at a level comparable to its American and British competitors. Canadian school performance is among the best in the world, and Canada is reported to be "an education superpower." Furthermore, Canada is a country featuring a high standard of education equity. These points should be drawn upon as part of the strategy to brand Canadian schooling.
Second, Canada as a "vendor" in relation to other competitors in the Chinese market requires better branding because many people make international schooling choices in combination with consideration for study abroad. As such, the British Council and the UK Trade & Investment promote the British education model and excellence among Chinese students and parents, and Australia presents itself as an international education destination at educational exhibitions and fairs. Canada possesses many qualities that are appealing to Chinese students, including social diversity, multiculturalism, inclusive values, comparable education quality across the campuses, and proliferating liberal arts type of education in public universities (which are affordable), which combine to form new attributes that help portray Canada as an attractive international education destination.
Last but not least, Canadian international schools in China should develop a niche. Arguably, most international schools in China, including Canadian schools, focus on lifting the students over the threshold for university education. However, few international schools could compete with Chinese schools and teachers on exam-oriented education or "teaching to the test." Therefore, Canadian schools should carve out a niche by focusing on preparing students' other abilities such as critical thinking, project work, writing skills, communication and debating ability, and so on. The deficiency of those skills and competencies, in turn, is responsible for some of the issues and problems on the part of the Chinese students abroad. Hence, the Canadian schools in China could aim at forging those abilities, leveraging Canada's liberal arts education tradition.
Altogether, China's international education market provides tremendous opportunities for Canadian education service providers. Now only 0.13% of Chinese schools are involved in providing international curricula, while the demand is increasing at 60,000-70,000 more students per year. In order to get a growing share in this market, Canada needs to diligently brand Canadian schooling, leveraging the stunning quality performance and equity outcome and innovatively carve a niche with divergent focuses or emphases in the educational service. Finally, Canadian international schools in China require smart strategies that are sensitive toward and able to navigate around the issues concerning education sovereignty.


Note: The author is grateful to Mr. Wang Benzhong, principal of Beijing Concord College of Sino-Canada (BCCSC), and other participants in the focus group conducted on May 16, 2017, in Beijing No. 35 High School, for their valuable time and input.
---
[1] This paper is based on a survey of policy papers by the Chinese government and research reports by consultancies and academics. It is supported with feedback from a focus group conducted by this author in May 2017 in Beijing, involving a dozen policymakers and practitioners associating with international schools.
[2] For-profit private schools are required to reserve 30% of their operational funds for the sake of covering and compensating any possible accidents and emergencies.
The views expressed here are those of the author, and do not necessarily represent the views of the Asia Pacific Foundation of Canada.