The Asia Pacific Foundation of Canada is hosting an in-person roundtable discussion with Executive Director at the Canadian Trade Office in Taipei, Jim Nickel. He will be discussing Taiwan and the Indo-Pacific Strategy (IPS).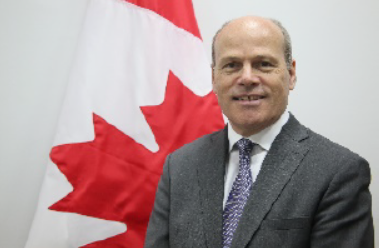 Jim Nickel assumed his responsibility as Executive Director of the Canadian Trade Office in Taipei in September 2022. He is a career Foreign Service Officer who previously served as the Deputy Head of Mission at the Embassy of Canada in Beijing, China, from 2018 to 2022. From 2014 to 2018, Mr. Nickel served as the Director General, North America, at Global Affairs Canada. Prior to that assignment, he served as Deputy High Commissioner in New Delhi, India, from 2009 to 2014.
Mr. Nickel's earlier assignments with Global Affairs Canada have included Senior Departmental Advisor to the Minister of Foreign Affairs, and Director, South Asia, with overseas assignments at Canada's missions in Japan, Indonesia and India. He also worked as a university teacher in China in the late 1980s before joining Canada's (then) Department of External Affairs in 1991.
Mr. Nickel is originally from Saskatchewan. He holds a Bachelor of Arts and a Bachelor of Education degree from the University of Regina and a Master of Arts from the Norman Paterson School of International Affairs, Carleton University. He and his wife, France Viens, have two adult daughters.