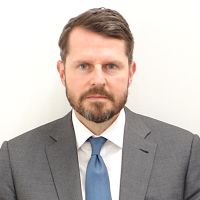 Dieter Turowski
Chairman of Asia-Pacific Investment Banking, Morgan Stanley (Hong Kong)
Dieter Turowski is Chairman of Asia-Pacific Investment Banking for Morgan Stanley. He joined Morgan Stanley 35 years ago in the Toronto office; he has also worked in New York, London, Frankfurt, and for the last ten years, Hong Kong. In his current capacity, Dieter is primarily focused on advising the firm's most important clients across the Asia Pacific region, with a particular focus on Asian and global multinationals, private equity firms, and family businesses. In 2022, he advised on the largest IPO globally for a Korean client. Prior to his current role, Dieter was co-head of the Asia-Pacific Investment Banking Division from 2013 to 2017. In the four years he ran this division, Morgan Stanley's revenue, profitability, and league table position increased significantly, with the firm moving to a #1 position in both mergers & acquisitions and equity issuance over the course of four years.
Prior to moving to Hong Kong, Dieter was based in London where he was co-head of Morgan Stanley's Global Natural Resources Group during the commodities boom. In addition to managing the group, he also advised on several inbound investments in to Canada. From 2008 to 2010, Dieter ran the European M&A and restructuring practice, which was an interesting challenge in the aftermath of the great financial crisis. Prior to 2008, Dieter held various roles including Head of European Technology M&A, Head of German M&A, and Chief Operating Officer for European Investment Banking.
Dieter is both a Canadian and British citizen. He graduated with distinction from the University of Waterloo with a BASc in Systems Design Engineering, and has an MBA from Harvard University where he was both a Baker Scholar and a Loeb Fellow. Outside of Morgan Stanley, Dieter sits on the Asia Advisory Board for Room to Read.