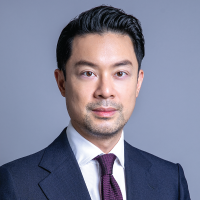 Joseph S. Fung
Managing Partner, Saltagen Ventures (Hong Kong)
Joseph Fung has worked at the crossroads of business execution and strategic development as an investor, entrepreneur, and operator since 2002. Based in Hong Kong, Joseph manages and operates a venture capital fund house focusing on life sciences, material sciences, agricultural technology, clean technology, and education. He actively spearheads public-private institutional support from Canada and Hong Kong to help startups successfully develop opportunities on a global scale.
Joseph Fung is also the founder and managing director of Fairchild Canadian Academy (FCA). FCA is a group of schools focusing on inquiry-based early childhood education in Hong Kong. In addition to serving students aged seven or younger, FCA is a research leader in curricular and professional development with Simon Fraser University, University of British Columbia, The Chinese University of Hong Kong, Hong Kong Baptist University, and The Education University of Hong Kong.
A notable responsibility includes being appointed by Canadian Prime Minister Justin Trudeau in ABAC to represent Canada in APEC with the support of the Minister of Trade and Global Affairs Canada. Joseph is the Chair of Food Systems & Security and Co-Chair of Sustainability in APEC Business Advisory Council. Joseph is also the Hong Kong ABLAC representative for the Asia Pacific Foundation of Canada, the innovation and technology chair for the Canadian Chamber of Commerce in Hong Kong, the advisory board member of Creative Destruction Labs Global, the management board director of Versitech under the University of Hong Kong, and the board director of Saint George's School.
Prior to leading Saltagen Ventures and FCA, Joseph served at Citigroup Alternative Investments and Morgan Stanley in the buy-side divisions. Thereafter, he drove the expansion of Hong Kong's largest quad-play media company, PCCW Media, in developing their overseas content acquisition and broadcasting departments. Joseph is an alumnus of St. George's School and Cornell University. Outside of work, Joseph enjoys spending time with his daughters, is a certified ski instructor, and a rescue and technical scuba diver.