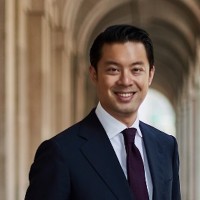 Joseph S. Fung
Managing Partner, Saltagen Ventures (Hong Kong)
Joseph Fung founded Saltagen Ventures in 2017 of which he is currently the Managing Partner. Saltagen Ventures is an early-stage venture capital fund investing in science and technology-based startups as a strategic investor to assist startups scale globally via Canada and Hong Kong.
He actively focuses on bridging the private-public policy gap in both Canada and Hong Kong to help startups successfully expand growth opportunities on an international level. A notable responsibility includes the role of Executive Committee Director of The Canadian Chamber of Commerce in Hong Kong, driving initiatives focused on technology, education and trade policy between Canada and Hong Kong. Joseph is also a board member of Creative Destruction Labs - Global, a board director of Saint George's School, and a Management Board Director of Versitech Ltd. among his Canada to Hong Kong roles.
Prior to leading Saltagen Ventures, Joseph served at Citigroup Alternative Investments and at Morgan Stanley in the buy-side divisions. Thereafter, he drove the expansion of Hong Kong's largest quad-play media company, PCCW Media, in developing their overseas content acquisition and broadcasting departments.