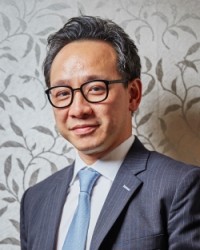 Kenny Lam
Chief Executive Officer, Two Sigma Asia Pacific (China)
Kenny Lam is CEO of Two Sigma Asia Pacific, overseeing all of Two Sigma in Asia with offices in Tokyo, Shanghai, and Hong Kong. At assets under management of more than US$58 billion, Two Sigma is one of the world's largest systematic investment firms and recognized as a pioneer in applying advanced technologies and data science in financial services.
Prior to this, Mr. Lam was the group president of Noah Holdings Limited, oversaw management and operations at Noah, and was responsible for driving all key strategic initiatives in China and abroad. Before joining Noah Holdings, Mr. Lam was a global senior partner at McKinsey & Company in Hong Kong, a co-leader of the firm's Asian financial institutions practice, and head of its Asian private banking and wealth management practice.
Mr. Lam graduated with an MA (Honours) in law from Oxford University and magna cum laude with a BS in finance from the Wharton School of the University of Pennsylvania, where he was a Joseph Wharton Scholar and a Benjamin Franklin Scholar. He is frequently interviewed by global and local media, including Bloomberg, CNN and the Financial Times, and is often a featured speaker at global financial conferences.