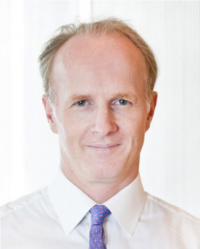 Mark Machin
President and Chief Executive Officer, Canada Pension Plan Investment Board (CPPIB) (Canada)
Mark Machin was appointed President and CEO of CPPIB in June 2016, where he is responsible for leading the CPP Investment Board and its investment activities. Mark joined CPPIB in 2012 as CPPIB's first President for Asia. In November 2013, he became Head of International, where he was responsible for the
organization's international investment activities, managing global advisory relationships, and leading the organization internationally.
Prior to joining CPPIB, Mark had a 20-year career at Goldman Sachs, where he was most recently Vice Chairman of Asia ex-Japan. He has been based in Asia for more than 20 years where, among other roles, he ran the Investment Banking Division of Goldman Sachs in Asia ex-Japan for six years. Mark was a member of Goldman Sachs' Asia Management Committee and the Firmwide Capital Committee.
Mark studied undergraduate and graduate medicine and holds a Bachelor of Arts in Physiological Sciences from Oriel College, Oxford University, and MB BChir from Downing College, Cambridge Uni¬versity. He qualified as a medical doctor in 1990. After practicing medicine in the U.K., in 1991 he joined Goldman Sachs in London in European Corporate Finance.