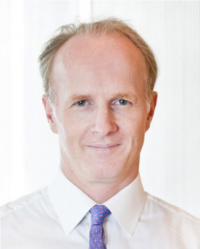 Mark Machin
Co-Founder and CEO, Opto Investments (Canada)
Dr. Mark Machin has 30 years of experience in investment and finance. He is the Co-Founder and CEO of Opto Investments and was the President & CEO of the Canada Pension Plan Investment Board (CPPIB) for five years. During his tenure as President & CEO at CPPIB, assets grew to nearly $500 billion, as of March 31, 2021, with returns of over 11 per cent per annum. Mark joined CPPIB in 2012 and was Senior Managing Director & Head of International based in Hong Kong.
 
Prior to CPPIB, Mark spent 20 years at Goldman Sachs in London and Hong Kong where for 17 years he focused on Capital Markets and Investment Banking in Asia. He was a partner for nine years and was Asia Head of Investment Banking for Goldman Sachs for six years and Vice Chairman of Asia ex-Japan.
 
Mark is currently on the Board of the Atlantic Council, an American Atlanticist think-tank in the field of international affairs, founded in 1961. Mark is also on the board of Serendipity Capital, a global venture capital vehicle focused on fintech. He is a champion and committed advocate of inclusion and diversity in business and society and is a member of the 30% Club Canada, the global campaign that encourages greater representation of women on boards and executive teams.
 
Mark studied undergraduate and graduate medicine and holds a Bachelor of Arts in Physiological Sciences from Oxford University and Bachelor of Medicine and Bachelor of Surgery from Cambridge University.