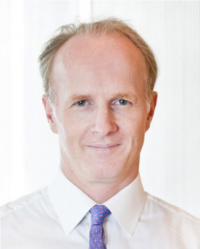 Mark Machin
Former President and Chief Executive Officer, CPP Investments (Canada)
Mark Machin was most recently President & CEO of CPP Investments, a role to which he was appointed in June 2016. He was responsible for leading CPP Investments and its investment activities. Mr. Machin joined CPP Investments in 2012 as its first President for Asia. In November 2013, he became Head of International, where he was responsible for the organization's international investment activities, managing global advisory relationships and leading the organization internationally.
Prior to joining CPP Investments, Mr. Machin had a 20-year career at Goldman Sachs where he was most recently Vice Chairman of Asia ex-Japan. Based in Asia for more than 20 years, among other roles, Mr. Machin ran the Investment Banking Division of Goldman Sachs in Asia ex-Japan for six years. He was a member of Goldman Sachs' Asia Management Committee and the Firmwide Capital Committee. Before that, he qualified as a medical doctor in 1990 and in 1991, after practicing medicine in the U.K., he joined Goldman Sachs in London in European Corporate Finance.
Mr. Machin holds a BA in Physiological Sciences from Oriel College, Oxford University, and a BM BChir from Downing College, Cambridge University. He currently serves as Chairperson of the Board of Directors of FCLT Global and in 2020 he joined the Advisory Board of the 30% Club of Canada. He was named both a Catalyst Honours Champion for 2020, which recognizes those making workplaces equitable and inclusive for women, and one of Canada's Top 10 CEOs by Glassdoor in its 2018 Employee Choice Awards.