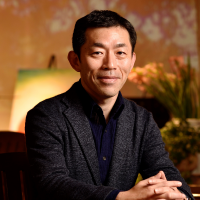 Shunichi Shibanuma
Senior Executive Officer, SIGMAXYZ (Japan)
Shunichi Shibanuma is a Senior Executive Officer of SIGMAXYZ, a leading consulting company in Japan. At SIGMAXYZ, he leverages his years of experience in consulting, digital transformation, and investment to support both startups and large companies to create new businesses. Serving some of Japan's leading corporates, SIGMAXYZ has a powerful ecosystem of industry partners. Shunichi is a director of portfolio companies SX Capital and JTB benefit, and has also been appointed as a member of governmental committees for Energy Technology, particularly related to the power generation industry.

Shunichi began his career at the Bank of Japan, then worked at McKinsey & Company's Tokyo office, executed a management buyout of Kazaka Security as an executive officer and, most recently, as a Senior Executive officer of SIGMAXYZ, led the company's listing on the Tokyo Stock exchange.

He holds an MBA from Wharton School, University of Pennsylvania, and a BA in Economics from Tokyo University. He is also a professor at Globis, a leading business school in Japan. Shunichi is committed to social change of the Japanese Women's Leadership Initiative, by the Fish Family Foundation, and provides executive follow-up coaching.