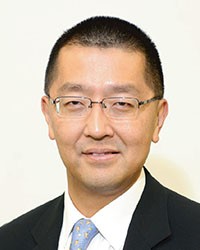 Winston Leong
Fontana Enterprises Ltd. (Hong Kong)
With experience gained in law, investment banking, and private equity, Winston Leong has over the years acquired stakes in a range of primarily Asia-based private businesses operating in sectors that include agriculture, information technology, real estate as well as water treatment.
He is currently a director and shareholder of various private companies with operations in Canada, Greater China, Indonesia, Japan, Singapore or Vietnam. Winston's community service in the past had included directorship of Ocean Park Corporation, membership of the advisory council of the Hong Kong University of Science & Technology, and chairmanship of the Hong Kong Public Key Infrastructure Forum.
He qualified to practice law in England and Wales, the State of New York, and the Province of British Columbia, and holds a Bachelor of Arts degree in economics and law from the University of Cambridge as well as a Bachelor of Laws degree from the University of British Columbia.