The Asia Pacific Foundation of Canada, together with Asia Business Leaders Advisory Council (ABLAC) Chair, Songyee Yoon, is proud to share its fourth Asia Leaders' Speaker Series webinar, The Economic Impact of the COVID-19 Crisis in Canada. 
In this lively online discussion, speakers Goldy Hyder, President & CEO of the Business Council of Canada and ABLAC 2020 Vice-Chair, and Mark Wiseman, Global Investment Manager & Senior Advisor at Hillhouse Capital and an ABLAC Canada member, reflect on the economic impact of the COVID-19 pandemic and the outlook for Canada.
About the Presenters
Goldy Hyder was appointed President and Chief Executive Officer of the Business Council of Canada in October 2018. Founded in 1976, the Council is a non-profit, non-partisan organization representing the chief executives and heads of 150 leading Canadian businesses, employing 1.7 million Canadians and composed of every major industry across the country.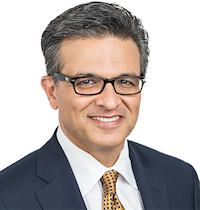 From July 2014 to October 2018, Goldy was President and Chief Executive Officer of Hill+Knowlton Strategies (Canada), providing strategic communications counsel to the firm's extensive and diverse client base. Prior to joining Hill+Knowlton in 2001, he served as Director of Policy and Chief of Staff to The Right Honourable Joe Clark, former prime minister and former leader of the federal Progressive Conservative Party.
Mark Wiseman is a global investment manager and a Senior Advisor at Hillhouse Capital. He was formerly President & CEO of Canada Pension Plan Investment Board (CPPIB) and former Global Head of Active Equities for BlackRock and Chair of BlackRock Alternative Investors, and also served as Chair of the firm's Global Investment Committee and on its Global Executive Committee.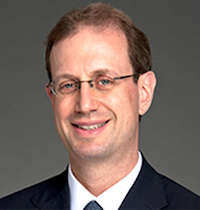 Mark joined BlackRock in 2016 from the CPPIB, where he served as its President & CEO from 2012. Before becoming CEO, Mark was Executive Vice-President, Investments, for CPPIB and was responsible for managing all of the organization's investment activities. He joined CPPIB in June 2005 as Senior Vice-President, Private Investments. Prior to joining CPPIB, Mark was responsible for the private equity fund and co-investment program at the Ontario Teachers' Pension Plan.