By 2022 the digital economy will be responsible for a staggering 60 per cent of global GDP. And with the world grappling with the effects of COVID-19, we have seen an acceleration in digital adoption. With the disruption of in-person business, the pandemic has emphasized the need for digitalization and the increase in digital capabilities for micro, small and medium enterprises (MSMEs) around the world. From small businesses and large tech firms to national governments, the concept of "going digital" has become a key priority for future economic development.
In Indonesia, President Joko Widodo has continuously emphasized the necessity of digitization and digitalization for national economic growth. In the broadest of terms, digitalization is understood as "the process of moving to a digital business," whereas digitization is the transition from an analog business process to a digital one. It is through these actions that digital transformation occurs, and businesses become part of the digital economy.
Indonesia had already set its sights on becoming Asia's largest digital economy by 2020, with its MSMEs at the helm. In Indonesia, MSMEs make up 99 per cent of existing businesses and generate more than 60 per cent of the national GDP. Even before the pandemic, the importance for MSMEs to digitize was already on the agenda. The country has launched initiatives such as the 2018 Making Indonesia 4.0 Roadmap, the 2019 E-Commerce Roadmap, and the 2020 Go Digital Vision, in which support for increasing the competitiveness of MSMEs in the digital economy is at the forefront.
Now, as part of Indonesia's pandemic recovery efforts, accelerating the digitization of MSMEs has been identified as an essential step in making businesses more resilient. At the end of 2020, Indonesia surpassed its goal for the digitalization of its MSMEs to have more than 10 million small businesses using online business platforms. While this number represents just 16 per cent of all Indonesian MSMEs, the rate of digitalization is on a clear upward trend that will continue through 2021.
The spread of social media and m-commerce
As businesses continue to digitalize, Indonesian consumers have significantly shifted online. Mobile phone internet user penetration in Indonesia reached 67 per cent in 2020 and is predicted to rise by another 20 per cent in the next five years. And as mobile devices become more affordable, social media use is also increasing, with the largest social network, YouTube, having a domestic penetration rate of 88 per cent.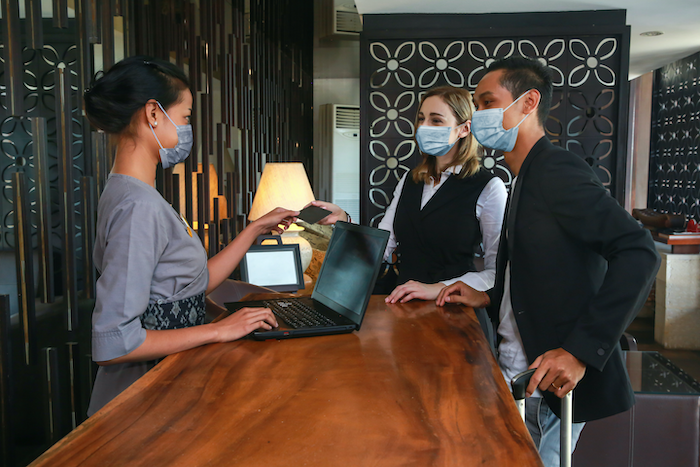 Social media has made smartphones an essential part of an Indonesian consumer's life, especially amongst millennials and generation Z who have grown up with mobile devices. As a direct result of increased mobile device usage, mobile-commerce (m-commerce), the use of wireless handheld devices to buy and sell goods online and to conduct online banking and other transactions, has gained immense popularity. With greater reachability than e-commerce due to the portability of mobile phones, the use of smartphone apps and social networking sites as a means of business is fast becoming the new normal for MSMEs.
Digitalization: The process of moving to a digital business.
Digitization: The transition from an analog business process to a digital one.
It is through these actions that digital transformation occurs, and businesses become part of the digital economy.
To aid MSME digitalization during the pandemic, the Indonesian government has partnered with large enterprises like Grab and Gojek to develop and promote the adoption of digital tools for entrepreneurs, such as Grab Indonesia's GrabMerchant mobile app, a one-stop service platform for MSMEs in the food and beverage industries. Likewise, social media networks such as Tik Tok, Instagram, and Tokopedia have launched new advertising services for MSMEs.
The Communications and Information Ministry also partnered with the Indonesian E-commerce Association (IdEA) to pilot online classes for 2,500 MSMEs from October to December 2020, targeting those in Indonesia's least developed areas. To further boost these efforts, the Ministry of Trade announced a partnership with Facebook in October last year to jointly host online classes and a shopping festival for MSMEs from October 2020 to January 2021. Due to the success of these measures and others to increase MSME resilience through digitalization, the Indonesian government has stated its commitment to continuing such training programs into 2021. As the economic impacts of COVID-19 continue in Indonesia, making digitalization accessible and available for MSMEs will be increasingly important for economic recovery.
Obstacles to MSME digitization in Indonesia and beyond
While the Indonesian government has enjoyed success in its efforts to help MSMEs digitalize, they nonetheless face various obstacles in taking the digital turn. Compared to large enterprises, MSMEs lack resources and face structural difficulties in adapting and adopting new technologies. Limited access to funding and start-up investment can pose significant barriers to MSMEs since the implementation of digital tools requires both time and money.
A report from APF Canada on Micro and Small Businesses in Indonesia's Digital Economy, published through the APEC-Canada Growing Business Partnership, also shows that MSMEs need improved access to digital literacy resources as well as clearer information about government regulations in Indonesia's digital economy.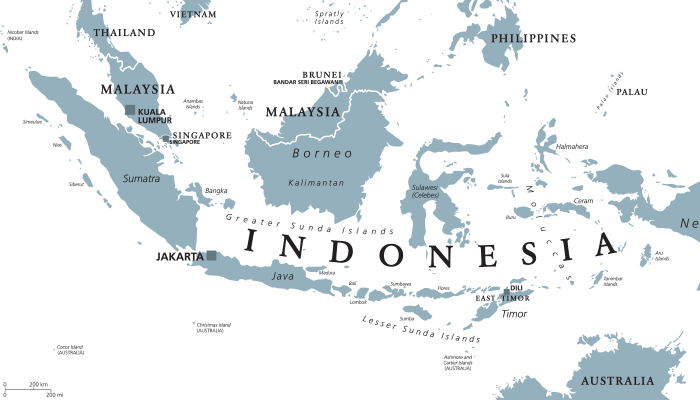 Geography is yet another factor that influences MSME digitalization, as a majority of Indonesian businesses that have recently digitized are in urban areas like the cities of Jakarta and Surabaya, with little resources available for rural-based businesses. Due to Indonesia's unique geography as an archipelago with more than 17,000 islands, it is a logistical challenge to provide robust internet connection to the MSMEs scattered throughout the country. Indonesia has already begun addressing this challenge through the Making Indonesia 4.0 roadmap, which lists building MSMEs' technological capacity and strong internet infrastructure as two of its primary goals. However, there is still a considerable amount of work left to be done to ensure that all Indonesians have stable, accessible, and affordable internet access. Indonesia must continue building its digital and internet infrastructure to support MSMEs now and beyond the pandemic.
Despite these challenges, Indonesia's early efforts to help MSMEs to digitalize are paying off, as demonstrated by the resiliency of its digital economy amid the pandemic, and it can provide useful pointers and best practices for other Asia-Pacific Economic Cooperation (APEC) member economies. Across the region, MSMEs account for 97 per cent of businesses and employ more than half of the workforce in APEC economies. In recent years, APEC has promoted various initiatives to globalize and integrate MSMEs into global value chains. For example, the Boracay Action Agenda to Globalize MSMEs lists e-commerce as one of APEC's four priority areas of co-operation to facilitate the internationalization of MSMEs. From encouraging the expansion of next-generation broadband/internet to promoting policies that foster environments for e-commerce, APEC is advocating for the greater global and digital integration of MSMEs. But while digital technology is likely to play an important role in the future given its ability to be a multiplier of MSME capacity, digitalization in the APEC region is uneven due to APEC economies having different interests, priorities, and capacities.
As the world continues to deal with the unprecedented effects of COVID-19, multilateral organizations such as APEC can play a valuable role in facilitating the exchange of best practices on MSME digitalization between member economies. These best practices can strengthen member economies' current policy measures and support MSMEs' potential to expand into digital and regional markets. Indonesia is well-positioned to play a key role in building the regional resiliency of MSMEs in the Asia Pacific through its membership in the APEC bloc.
Indeed, Indonesia has the opportunity to utilize APEC as a forum to report on and share its successes and lessons learned in building the digital capacity of its MSMEs. For example, in the 2020 APEC Ministerial Meeting, Indonesian Minister of Foreign Affairs Retno L.P. Marsudi emphasized the bloc's new commitments under its Post-2020 Vision, which underscores the importance of interconnected societies, and the important role APEC has to play in encouraging MSME participation in the digital economy.
Building on the Post-2020 Vision, the newly-released APEC Putrajaya Vision 2040, endorsed during the 2020 APEC Economic Leaders' Summit, highlights three main pillars: trade and investment; innovation and digitalization; and 'strong, balanced, secure, sustainable, and inclusive growth.' Minister Marsudi further stressed the benefits of investing in MSME digitalization as a catalyst for improved connectivity between APEC members benefitting all residents of APEC economies.
With Indonesia aligning its broader digital transformation strategy with APEC's goal of "innovation and digitalization," the country is strategically branding itself as a model of leadership in this area. Indonesia's various initiatives and policy measures for MSME digitalization could provide useful guides for fellow APEC member economies to adopt similar practices and position Indonesia as an emerging leader of digital capacity building within APEC.
If Indonesia successfully addresses issues of digital transformation for its resident MSMEs and translating those experiences to the broader APEC region, it will be an important player in shaping the future digital economy and building more resilient businesses in our post-pandemic world.
The views expressed here are those of the author, and do not necessarily represent the views of the Asia Pacific Foundation of Canada.