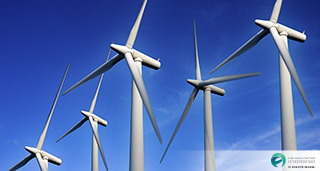 Canada's clean technology sector is the country's first new industry of the 21st century.
In fact, more than 50,000 people are employed directly in more than 800 Canadian-owned firms and direct national employment in the clean technology industry now exceeds that of the aerospace manufacturing, forestry, and logging industries as well as in the pharmaceuticals and medical devices sectors.
Still largely made up of small, Canadian-owned firms, regulatory environments for clean technology are emerging and provincial carbon regulation initiatives are a case in point. While domestic policy frameworks emerge as low-carbon/green-economy initiatives take shape, global markets for clean technology goods (excluding services) nearly doubled in eight years from C$550B in 2005 to C$970B in 2013. These now represent markets 2.5 times the size of global trade in all wood-related goods, which grew from C$360B to C$390B over the same period, and which is a key industry in the Atlantic Canada economy.
Certain Atlantic Canada clean technology companies have indicated an interest in exporting to Asian markets. All are still developing their strategies for these markets. This report looks at the four largest Asian markets for manufactured environmental goods: China, India, Japan, and South Korea. It also includes Indonesia as a sample Southeast Asian market.
The strategic intent of investors and full-scale domestic and Asian market demonstration sites are key factors in enabling clean technology firms to move from startup, to scale-up and on to exporting to challenging markets such as in Asia.
Building understanding of both the regulatory and competitive environment in each Asian market is both necessary for competing in Asian markets and a difficult undertaking. The Canadian Trade Commissioner Service (TCS) can assist in this process and has provided guidance in this report, but firms must undertake the work on the ground themselves.
Atlantic Canada clean technology companies will benefit from policies that leverage existing public and private investments. This report identifies eight best practices to leverage these investments.
About The Asia Factor in Atlantic Canada
The objective of the Asia Factor in Atlantic Canada project is to assist the region in better responding to Asia's rising global economic importance by providing critical information on the opportunities and challenges for Atlantic Canadian business and trade with Asia. This project represents the Atlantic side of The Asia Factor, a nationwide, multi-year project launched in 2014 by the Asia Pacific Foundation of Canada (APF Canada) that examines the interaction of each province and territory with Asia. The Asia Factor provides comprehensive resources, information, and analysis on provincial-level Canada-Asia relations.
The Asia Factor in Atlantic Canada project deliverables include:
• an interactive website that shows how Asia's impact on Canada differs for each province and territory
• an infographic booklet on Atlantic Canada's relations with Asia according to key indicators (image files available upon request)
• blog posts
• a business consultation report
• success stories for Island Abbey Foods and Muwin Estate
• Atlantic Canada-Asia-focused market analyses for clean technology, value-added foods, and ocean technology
• a project summary report
All deliverables are available in both official languages.