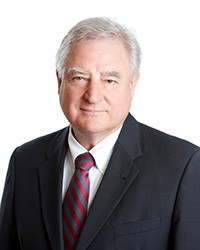 David L. Emerson
Chair, Asia Pacific Foundation of Canada
David L. Emerson, P.C., O.B.C. is a Corporate Director and Public Policy Advisor. Nationally, he has held senior positions with the Government of Canada, including: Minister of Foreign Affairs, Minister of Industry and Minister of International Trade with responsibility for the Asia Pacific Gateway Initiative and the 2010 Vancouver Olympics.
In British Columbia, Mr. Emerson was the Province's Deputy Minister of Finance, Secretary to Treasury Board, Deputy Minister to the Premier and Secretary to Cabinet. His leadership roles in the private sector included: President and CEO of Canfor Corporation, President and CEO of the Vancouver International Airport Authority, and Chairman and CEO of Canadian Western Bank.
Mr. Emerson is currently Board Chair of Maple Leaf Foods, and the Asia Pacific Foundation. He also serves on the Board of Directors of Deloitte Canada. Mr. Emerson is a recipient of the Order of British Columbia, the Peter Lougheed Award of Excellence in Public Policy and was named an Honorary Associate of the Conference Board of Canada.
Mr. Emerson holds a Bachelor and Masters Degree in Economics from the University of Alberta and Doctorate in Economics from Queens University.