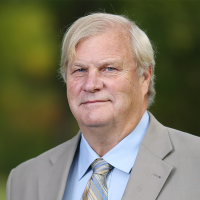 John Knubley
Senior Advisor, Longview Communications and Boston Consulting Group, and former Deputy Minister of Innovation, Science and Economic Development
John Knubley is a Senior Advisor with Longview Communications and Boston Consulting Group, a Corporate Director, Strategic Advisor, and former senior civil servant.
From 2012 to 2019, John served as the Deputy Minister of Innovation, Science and Economic Development Canada (ISED Canada). Prior to ISED Canada, John was Deputy Minister of Agriculture and Agrifood Canada, Deputy Minister of Intergovernmental Affairs at the Privy Council Office, Associate Deputy Minister for Transport, Infrastructure and Communities, as well as Associate Deputy Minister of Natural Resources.
In 2020, John founded InnovAction Advisory Services. InnovAction provides strategic counsel to organizations across a variety of sectors and verticals including agriculture, food production, technology, innovation, and sustainability.
John holds a Bachelor of Arts from Yale University, a Master of Philosophy, Politics and Economics from Oxford University, and a master's degree in Public Administration from Harvard University's Kennedy School of Government. He also received a post-graduate diploma in Nice, France, from the Institut Européen des Hautes Études Internationales.
A resident of Ottawa, John also serves as a Director on the Conference Board of Canada, the Alberta Machine Intelligence Institute, Genome Atlantic, the Ontario Energy Board, and COVE Atlantic (Centre for Ocean Ventures and Entrepreneurship).