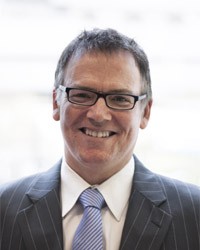 Kevin Falcon
Executive Vice-President, Anthem Capital
Mr. Falcon is British Columbia's former Deputy Premier and Minister of Finance. Mr. Falcon currently serves as Executive Vice-President with Anthem Capital based in Vancouver, BC.
Mr. Falcon served for twelve years in various senior cabinet positions in the BC government prior to his decision to retire in August, 2012. As Minister of State for Deregulation, Falcon led the BC government's successful effort to reduce unnecessary red tape by more than 40% in government's first mandate. He further served for six years as Minister of Transportation and Infrastructure, overseeing the largest transportation capital program in BC history.
During his time as Minister of Health he led initiatives to improve productivity in the public health care system, such as Patient Focused Funding, supply chain consolidation amongst Health Authorities and support for population based lifestyle and dietary changes. As Minister of Finance, he worked closely to promote British Columbia's financial strengths amidst great global uncertainty.
Falcon is a recipient of the Queen's Diamond Jubilee medal for his significant contributions to British Columbia and Canada. Prior to his public career, Falcon was Vice President of Northwest Investment Properties and received his Bachelor of Arts degree from Simon Fraser University and his real estate education from the University of British Columbia.