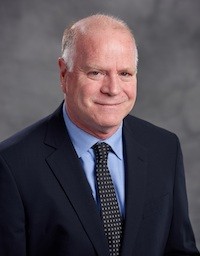 James Tiessen
Associate Professor and Director, School of Health Services Management, Ted Rogers School of Management, Ryerson University
Jim Tiessen teaches and conducts research on health care and long-term care services and policy. This work, and his earlier international business studies on "coopetition," entrepreneurship and exporting, have focused on Japan from a comparative perspective. 
Jim has served as MBA Director at both McMaster University and Ryerson, and as President and Executive of the Japan Studies Association of Canada. He was Visiting Scholar at the Munk Centre of Global Affairs at the University of Toronto, and Visiting Research Fellow at the National Institute of Population and Social Security Research in Tokyo.
Prior to his university career, Jim was an English teacher in Japan and later worked for the Japan External Trade Organization (JETRO).  He earned degrees at the Schulich School of Business, York University (PhD), University of Guelph (MSc), and University of Alberta (BSc).