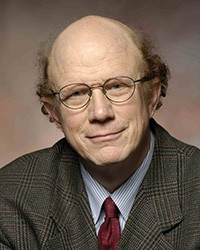 Pitman Potter
Professor of Law, Professor at the Peter A. Allard School of Law, UBC
Dr. Pitman B. Potter is Professor of Law at UBC Law Faculty and HSBC Chair in Asian Research at UBC's Institute of Asian Research. His teaching and research focus on PRC and Taiwan law and policy in the areas of foreign trade and investment, dispute resolution, property law, contracts, business regulation, and human rights. Dr. Potter has published several books, including most recently Assessing Treaty Performance in China: Trade and Human Rights (Vancouver: UBC Press, 2014) and The Legal System of the People's Republic of China (Cambridge: Polity Press, 2013). He has also published over 100 articles and essays.
In addition to his academic activities, Dr. Potter is admitted to the practice of law in British Columbia, Washington, and California (inactive), and serves as a consultant to the Canadian national law firm of Borden Ladner Gervais LLP. Dr. Potter is engaged in international trade arbitration work involving China and is on the panel of arbitrators for the China International Economic and Trade Arbitration Commission as well as several regional arbitral bodies. He has served on the Board of Directors of several public institutions, including the Asia Pacific Foundation of Canada where he is currently a Distinguished Fellow. In 2013 he chaired the APFC Taskforce Report, "Advancing Canada's Engagement with Asia on Human Rights: Integrating Business and Human Rights".
Dr. Potter received his BA (1978) from George Washington University and his MA (1980), JD (1985) and PhD (with distinction – 1986) from the University of Washington.