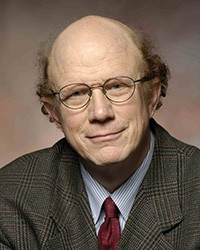 Pitman Potter
Distinguished Fellow Emeritus; Emeritus Professor of Law, Peter A. Allard School of Law, University of B.C.
Dr. Pitman B. Potter is Emeritus Professor of Law at the Peter A. Allard School of Law at the University of British Columbia and a Member of the Order of Canada. His teaching and research have focused on PRC and Taiwan law and policy in the areas of international trade and investment, dispute resolution, property and contract law, business regulation, and human rights. He has published many books and essays on China law and policy. Dr. Potter's latest book is Exporting Virtue? China's International Human Rights Activism in the Age of Xi Jinping (Vancouver: UBC Press, 2021).
Prior to his retirement in 2020, Dr. Potter also served as an attorney licensed in British Columbia, Washington State, and California handling China business and arbitration matters. Dr. Potter has served on the Boards of Directors of several public institutions, including the Canada-China Business Council. Dr. Potter is a Deacon in the Anglican Church of Canada (Diocese of New Westminster) and a Fellow of the Royal Society of Canada. He received his BA (1978) from George Washington University and his MA (1980), JD (1985) and PhD (with distinction – 1986) from the University of Washington.