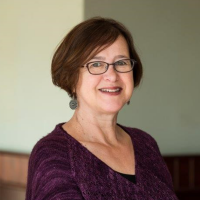 Susan Gregson
Canadian Public and Foreign Service, Rtd
Susan Gregson served in the Canadian public service with distinction for 35 years, occupying several senior executive positions. Between 2013 and 2016, she was Assistant Deputy Minister for Asia Pacific at Global Affairs Canada. Prior to her last assignment, she served as Assistant Deputy Minister for Human Resources, Director General of Assignments and Executive Management, Director General, Regional Strategies, World Markets Branch, and Director, Human Rights, Humanitarian Affairs and International Women's Equality Division, all in the Canadian Department of Foreign Affairs and International Trade.
Ms. Gregson has also represented Canada abroad. Her most noteworthy assignments were as Deputy High Commissioner in London, Consul General of Canada in Shanghai and Minister-Counsellor at the Canadian Embassy in Beijing. She holds a B.A. in anthropology from the University of British Columbia and was Canada-China Scholar at Nankai University and Fudan University.
Since her retirement from the federal public service, Susan has been a Senior Fellow at the Graduate School of Public and International Affairs at the University of Ottawa and a Senior Fellow at the China Institute at the University of Alberta. Since 2018 she has also been a Senior Fellow with the Centre on Public Management and Policy at the University of Ottawa.