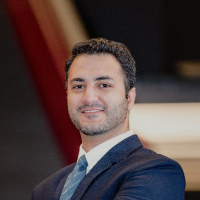 Gauraang Dhar
What are your academic or professional interests in relation to the Asia Pacific region?
Asia has grown tremendously in the last decade and it has the potential to fuel a major part of the global economy in the coming decade. As a business student from India, I have always been fascinated with changing business landscapes and intrastate Asia-Pacific relationships.
Is there a special place in Asia that you feel most connected to (whether through travel, family, or other experience)?
I come from India and I feel truly connected to this fast-paced, dynamic country as it balances cultural heritage and rapid modernization. It's a really interesting and diverse place to visit.
Why do you believe Canadian students and young professionals should take an interest in Asia?
Canada is a wonderful country that is warm and welcoming towards talented immigrants. Canada has not only focused on maintaining international relations, but also strengthening these foreign ties. With a large talent pool and technological prowess in a variety of industries, Asia is certainly an incredible partner for any region and economy. Canada and Asia can leverage each other's strengths through the exchange of ideologies, financial capital and technology solutions.  
What do you hope to accomplish this year as part of the Toronto Asia Pacific Youth Council?
I hope to assist the Toronto Asia Pacific Youth Council in all its endeavours by providing insightful, well-researched solutions to the problems we're trying to solve.
Do you have any recommended books about Asia?
I have not read this one yet but it's been on my list for while, The Silk Roads: Landscapes and Treasures of Cross-Cultural Trade.
What is one interesting/fun experience you had while travelling through Asia?
It would be difficult to choose just one, but I think one thing that is common across Asia is its vibrant energy and the kindness people show toward others. People are warm and always eager to help a traveller. The food is also a big plus (I'm a major foodie so I may be biased, but then again, who doesn't love good food?)
Where would you go next to Asia and why?
I have always wanted to travel to Japan. I would love to immerse myself in the history and heritage of the country and understand how its past can shape its future. It's one of the most developed and modern economies and I want to experience that balance between culture and ultra-modern technology.
What is your favourite Asian snack?
That's a really difficult one. I love a lot of Asian snacks. I would have to say Samosas and Kachoris being my top favourites, and dimsum as a very, very close second.