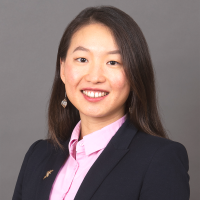 Sharon Zhengyang Sun
Sharon Zhengyang Sun is the Trade Policy Economist at the Canada West Foundation in Calgary, Alberta. She specializes in research on international trade policy and the Asia Pacific. She has a long-standing research interest in China-Canada commercial relations and China's free trade agreement behaviours and effectiveness. Her broader interest focuses on the impact of free trade agreements in the Asia Pacific region on trade and trade infrastructure.
Ms. Sun is a Ph.D. candidate at the Norman Paterson School of International Affairs, Carleton University, and a Distinguished Fellow with the Asia Pacific Foundation of Canada. Prior to joining Canada West Foundation, she was an associate researcher with the Centre for Trade Policy and Law and an instructor at the Sprott School of Business, Carleton University.