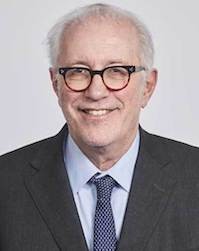 Sheldon Levy
CEO, NEXT Canada
Sheldon was appointed CEO of NEXT Canada on November 1, 2017 and is a long-time champion of innovation and an experienced builder of startup ecosystems. Sheldon is one of the founders of the Brookfield Institute for Innovation + Entrepreneurship, where he now serves as Chair of the Advisory Board. He also serves on the Leadership Council of Scale Up Ventures, Inc., which invests in promising young firms to grow and expand their markets globally.

Prior to his current role, Sheldon served from 2015 to 2017 as Deputy Minister of the Ontario Ministry of Advanced Education and Skills Development. From 2005 to 2015, he served as President and Vice-Chancellor of Ryerson University, where he initiated Ryerson's many initiatives to foster student innovation, including the Digital Media Zone (DMZ), an early-stage incubator for student entrepreneurs that has since become an international success. Sheldon is also a founder and advisor to Ryerson Futures Inc., an accelerator that has exported the DMZ concept to such locations as Calgary and Mumbai.

Sheldon's prior positions have included President, Sheridan College; Vice-President Finance and Strategy, University of Ontario Institute of Technology; Vice-President Governmental and Institutional Relations, University of Toronto; and Vice-President Institutional Affairs, York University.