In a world where ALL CAPS Tweets shape foreign policy, where full-blown trade wars supplant differences of opinion, and where despots and autocrats gleefully jackboot the liberal world order, thoughts now turn to a less interesting year ahead. Welcome to APF Canada's fifth annual year-end blog where our research team turns its collective gaze to the future. Here we highlight the trends, the newsmakers, the current events that we'll be watching in Canada-Asia relations in 2019.
From an emperor who could break the Internet to the arrival of the #MeToo movement across Asia, here's where we think the action will be in the year ahead. We hope these stories bring warmth and joy to you this holiday season.
Please vote for your favourite story in our interactive poll at the end of the blog.
1. Peace for the Peninsula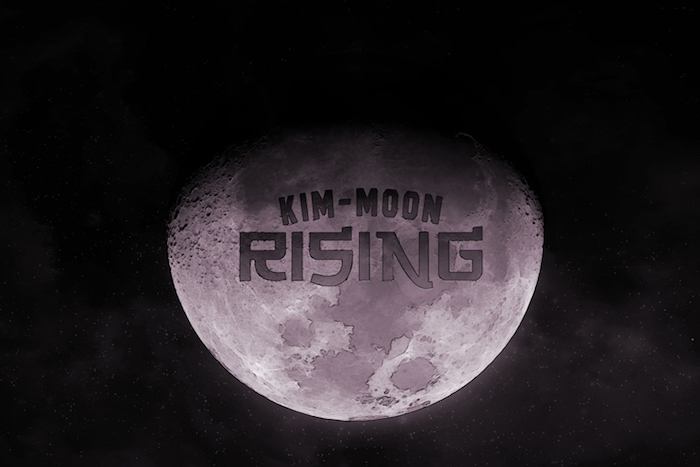 Just around this time last year – amid concerns over dire tweets by the leader of the free world and the growing spectre of nuclear Armageddon – we boldly predicted a 'Hamburger Summit' between US President Donald Trump and North Korea's Kim Jong-un. Laughable in the moment perhaps, but things turned around rather quickly during the first half of 2018. The April 2018 inter-Korean summit between Kim and South Korea's Moon Jae-in paved the way for a dialogue with the Hermit Kingdom on denuclearization, and two months later, Kim met with Trump in Singapore (alas, they did not have hamburgers).
Today, tension on the Korean Peninsula has been significantly reduced, but it definitely simmers. In the U.S. there is growing concern over the lack of a credible commitment or definitive progress on denuclearization. Washington is also vexed at Seoul, which it sees as moving forward too quickly and eagerly in normalizing its unilateral relations with Pyongyang, still beset by international sanctions.
However, in the same bold (and hopeful) spirit that we called the 2018 'Hamburger Summit,' we're predicting that the two Koreas will sign a peace treaty in 2019. The Korean War was only ever paused, never officially concluded, and both Kim and Moon have expressed a desire to sign a peace treaty that would pave the way for normalization of inter-Korean relations. Again, there are uncertainties – especially with the growing tensions between the U.S. and China – but the two Korean leaders appear quite committed, and it would significantly – if not entirely – dial down the hostilities in one of the tensest hotspots in the world.
2. The Sino-Japanese Power Hug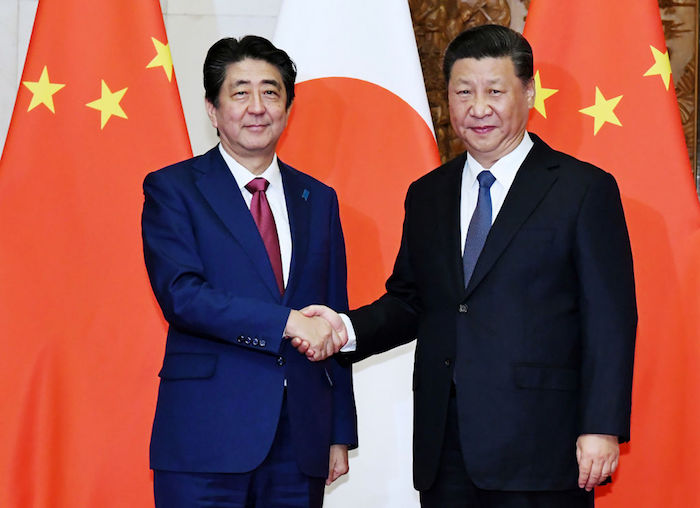 Japan will host its first-ever G20 Summit in June 2019. This upcoming G20, which will take place in Osaka, will also see the first visit of a Chinese president to Japan since 2008. What's more, it will happen in the wake of Trump's trade wars, and the consequent 2018 'warming up' in the relationship between China and Japan, which included: the revival of the High Level Economic Dialogue, Premier Li Keqiang's visit to Tokyo, and Prime Minister's Abe most recent visit to Beijing. We're predicting with G20 2019 the beginning of a new era of congeniality for these two Asian giants. Because Japan is seeking to expand its economic activities abroad, deepening co-operation with upstart China – its largest trading partner – is a priority. And, China, which is launching an ambitious initiative to open up its domestic market to foreign companies, is also interested in Japanese investment. And let's not forget, as two key stakeholders in the preservation of globalization, Trump's recent tariffs have only pushed these two countries closer together.
Yes, mutual interests are likely to contribute to a productive Xi-Abe meeting at the G20 Summit. Nevertheless, enhanced collaboration in the economic sphere is not likely to overwrite years of mutual hostility – originating with Second World War legacies and more recently fuelled by territorial disputes over the contested Senkaku/Diaoyutai Islands. There is, however, a caveat to our prediction of a budding bromance on the sidelines of G20 for these powerful statesmen. Two factors could still derail a positive Xi-Abe meet: an unexpected incident in the East China Sea could reignite tensions between the two countries, and a predictably unpredictable Trump might unexpectedly depart from the isolationist posturing that is currently pushing China and Japan closer together.
3. Boom and Gloom for Sri Lanka Tourism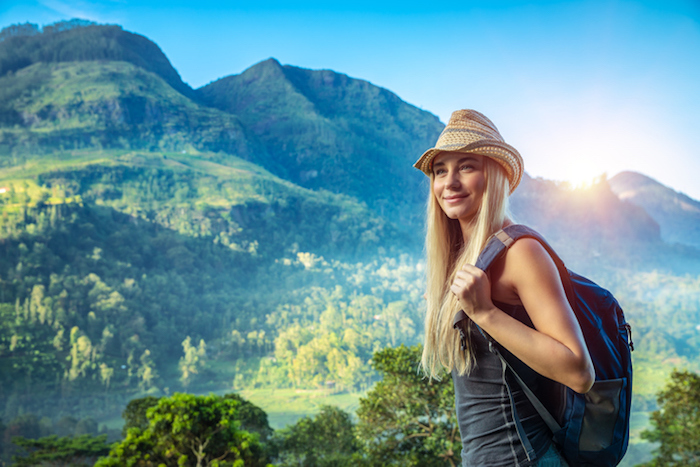 Will adventurous backpackers bypass the lush landscapes of Sri Lanka, pictured here, for more harmonious climes in 2019? | Image: ThinkStock 
Sri Lanka, which emerged in 2009 from more than 25 years of bloody civil war between the government and the Liberation Tigers of Tamil Eelam (Tamil Tigers), has become one of the fastest-growing economies in the world. Its tourism industry has also boomed. The number of visitors to the South Asian island nation almost quadrupled between 2010 and 2014, and that number is expected to keep increasing. As part of a new tourism development strategy, the Sri Lanka government aims to double the number of annual tourists to five million by 2020.
The country's tourist sector is so hot that Lonely Planet, the influential travel guidebook publisher, named Sri Lanka hottest tourist destination for 2019, surpassing Belize, Kyrgyzstan, and Germany. According to Lonely Planet, endless and peaceful beaches, magnificent ruins and cultural sites, breathtaking train rides, diverse wildlife and biodiversity, famous tea, and flavourful food all make Sri Lanka an irresistible destination. The country is now on the bucket list of an increasing number of would-be tourists seeking an authentic travel experience.
But all is not as rosy as the adventure travel brochures might have it. In October 2018, Sri Lankan President Maithripala Sirisena sacked Prime Minister Ranil Wickremesinghe and replaced him with former strongman President Mahinda Rajapaksa, instigating a political crisis that threatens to upturn the last decade of stability. Will the political crisis currently unfolding endanger Sri Lanka's tourism boom? Will Sri Lanka miss out on the opportunity to capitalize on its status as the hottest tourist destination in 2019? We'll be watching how the situation evolves – and to see if the increasing desire for authenticity among travellers, especially Canadians, trumps fears of dangerous sociopolitical unrest.
4. Japan's New Emperor Could Break the Internet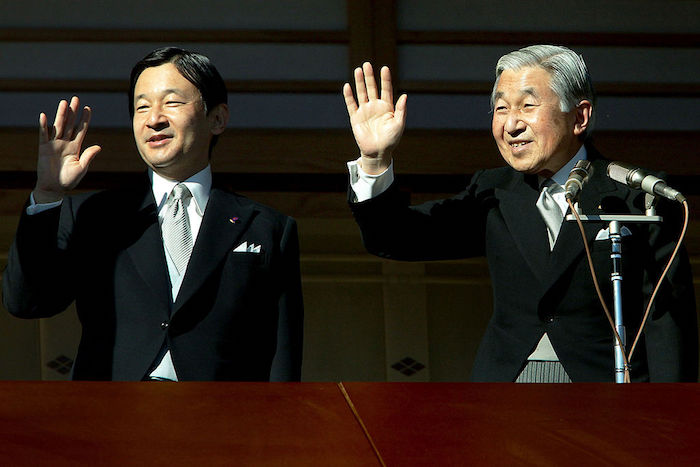 Asia watchers will want to mark their calendars as Japan potentially faces one of the biggest nationwide tech meltdowns in its history next year. On April 30, 2019, Japan's Emperor Akihito will cede the throne to his eldest son, Crown Prince Naruhito. Royal watchers will be excited about the event, but the Japanese tech industry will be cautiously watching the date as computers across the country will need to be updated. 
As part of Japanese tradition, the arrival of a new emperor coincides with a new name for the era. Nearly 30 years ago, in January 1989, Emperor Akihito ascended to the throne. This not only marked the beginning of the Heisei Era, but it was also the beginning of the modern Internet. With the ascension of Naruhito, tech companies will need to prepare for the first Japanese calendar switchover in the modern digital era, raising concerns of a Y2K-style (Year 2000 Millennium Bug) calendar glitch that could cause an Internet breakdown alongside app-crashing chaos.
To make things even more complicated, Microsoft reportedly cannot update its software until the new name of the era is publically released, which is not expected to happen until the month before the transition. Because of the rarity of the event, nobody is sure how systems' software will react when the era flips. In comparison, it took several years for software developers to work on solutions for the Y2K bug. We suspect that the arrival of Emperor Naruhito will create a few glitches in the digital universe, at the very least.
5. Forced Out, Forced Back: Rohingya to Resist Repatriation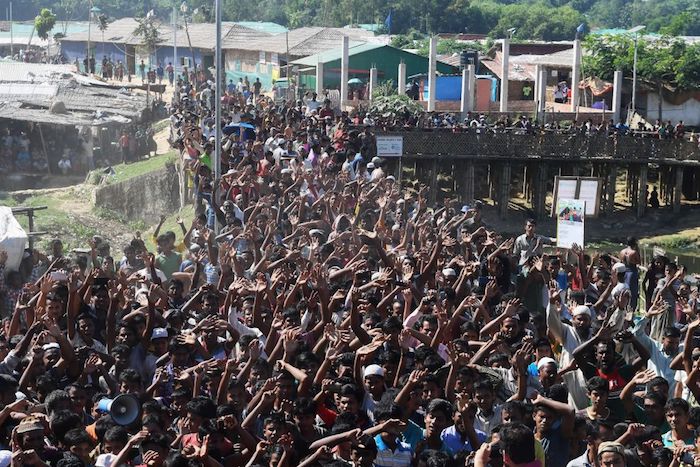 Rohingya refugees shout slogans at a protest against a disputed repatriation program at the Unchiprang refugee camp near Teknaf on November 15, 2018. | Image: Dibyangshu Sarkar/AFP/Getty Images
Following a bilateral agreement between Bangladesh and Myanmar signed in late October, the two countries are attempting to begin the repatriation of Rohingya refugees, an estimated 720,000 of whom fled Myanmar to neighbouring Bangladesh following a violent military crackdown that began in 2017. The UN and other human rights groups have condemned the plan, given the possibly forced nature of the refugees' return and the lack of guarantees that the Rohingya will have access to health care, freedom of movement, safety from state violence, and a path to citizenship if they return. After the first group of 150 refugees to be repatriated fled in refusal in mid-November, the Bangladeshi Foreign Minister stated that his country would not forcibly repatriate Rohingya.
In 2019, this enormous refugee crisis will likely remain unresolved. Unfolding repatriation efforts will face continued resistance by the Rohingya, many of whom have flatly refused to return to Myanmar for fear of continued violence. Bangladesh is also unlikely to acquiesce to outside assistance by Canada and others offering to take in Rohingya refugees. It denied Canada's request in May 2018 to resettle Rohingya victims of sexual violence and has refused to issue exit permits to Rohingya since 2010. Despite increasing pressure for Myanmar's accountability by the international community (including in November from US Vice President Mike Pence), Myanmar will likely continue to obfuscate efforts by journalists and human rights organizations to document atrocities committed by its military forces.  
6. Where in the World Will Our Plastics Go?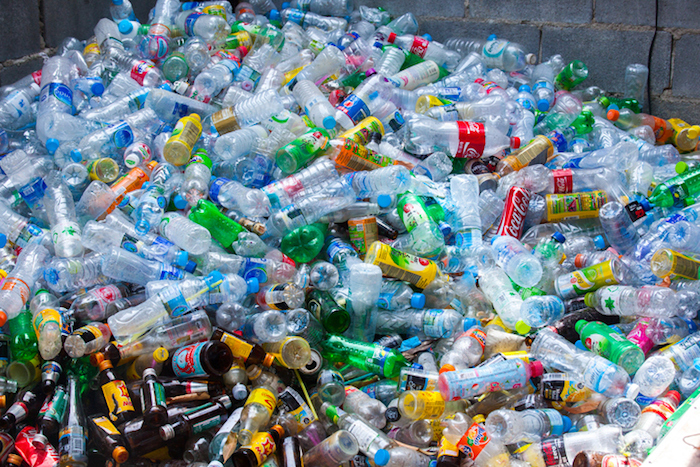 Now that China has put the kibosh on recyclables from the West, Southeast Asia has been left holding the non-biodegradable bag. | Image: ThinkStock
The flow of global recycling has been in a state of chaos since January 1, 2018, when China instituted its so-called 'National Sword' policy, which bans the import of certain types of wastes and places higher restrictions on others. With this abruptly announced policy China effectively banned the world's recyclables from its shores. Last year we predicted that 2018 would be the year wealthy countries would have to begin to deal with their own mountains of trash. The impact over the past 12 months on this US$200-billion global industry that recycles 270 million tonnes of waste annually has been felt across the world. The new Chinese policy caught nations accustomed to offshoring their recyclables completely off guard. Low-grade, mixed plastic recyclable waste that used to fetch US$20 per tonne in California at the start of 2017 now costs US$10 to get rid of. Poorer nations with porous borders are now being inundated with heaps of the world's oftentimes environmentally-toxic recyclables.
According to The Financial Times, of China's 1,700 licenced recyclable waste importers, at least one-third have relocated their businesses to Southeast Asia. This has left countries such as Malaysia, Vietnam, and Thailand facing a fast-growing problem of trying to absorb recyclable waste that they do not have the infrastructure or necessary regulations to handle. The question in 2019 is what will happen to this system in chaos. As Southeast Asian nations with stronger regulatory capabilities shut their doors to the word's recyclable waste, will 2018's game of recycled waste hot potato continue into the new year, and if so, which countries will be stuck with the stench?
7. Making Ready for the Rapid CPTPP Roll-out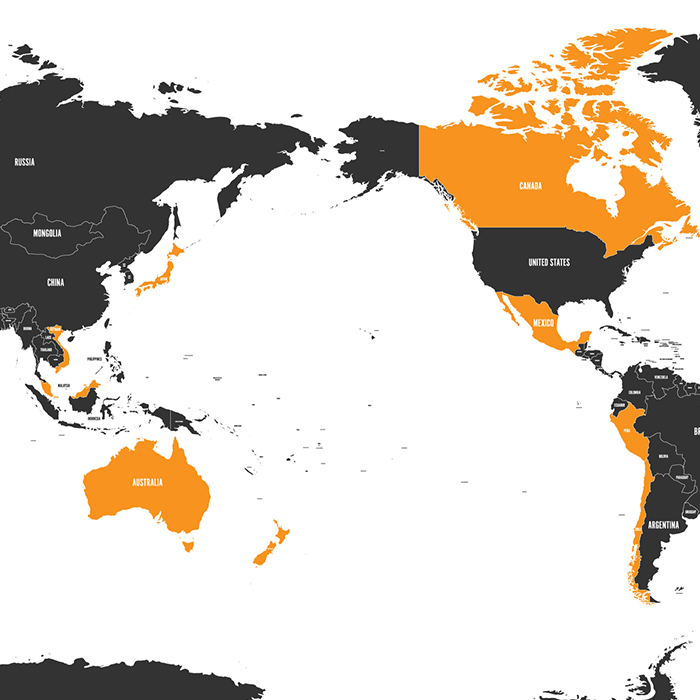 Morphed out of the once-mourned-as-dead Trans-Pacific Partnership, the Comprehensive and Progressive Agreement for Trans-Pacific Partnership (CPTPP) is finally taking off on December 30, 2018. This earlier-than-expected activation has taken many by surprise thanks to speedy ratification processes in Canada and Australia at the end of October that allowed the two countries to join Mexico, Japan, Singapore, and New Zealand in the initial group of six required for the deal to take effect.
CPTPP's entry into force just before the end of the year means a lot to the first six signatories as these member countries will enjoy their first round of tariff cuts on December 30, and a second round two days later on January 1, 2019 (April 1 for Japan). Canada has high hopes for the 'first-mover advantage' embedded in the deal, and the flurry of tariff reductions and the emergence of new market opportunities will mean a lot of work for the Canadian Government and exporters as they scramble to sort out new export strategies in this fast-evolving world trade order. Canada in CPTPP Year Two will see lots of questions, trials, and tribulations. Significantly lowered trade barriers can bring tremendous opportunities if we act fast enough and do it right, and we've learnt our lesson from the Canada-Korea Free Trade Agreement negotiations when the United States concluded its deal with Korea before us and captured additional market share – which doesn't wait and can't easily be regained. The Government of Canada will also have to quickly come up with measures to cushion the impact of increased foreign competition faced by our unhappy automobile and dairy industries before any long-term damage sets in.
Another interesting aspect to bet on is whether the United States will consider rejoining the CPTPP bloc. That will significantly increase the size of the agreement in terms of combined GDP, but may actually reduce Canada's benefit as a result of increased competition.
8. China's Re-education Camps Test International Tolerance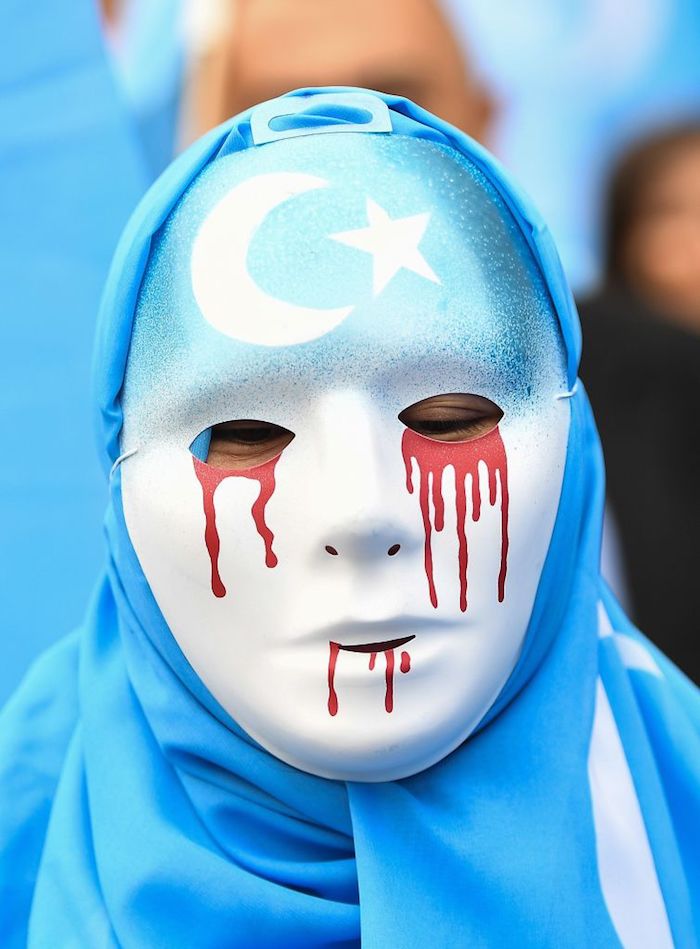 The recent development of "re-education camps" in China's outlying Xinjiang region to detain large numbers of Uyghurs and other Muslim minorities has provoked international condemnation and exacerbated ethnic tensions in the autonomous mountain region.
These camps are part of China's "strike hard against violent terrorism" campaign, which is bristling with mass surveillance infrastructure and digital policing technologies mounted to contain the religious beliefs and behaviours of ethnic minorities. Despite accusations of arbitrary detention and mistreatment of Uyghurs, the Chinese Government claims that the camps provide training in Mandarin and vocational skills to Uyghur separatists and religious extremists. Mounting international pressure has done little beyond pushing Beijing to change its public diplomacy strategy from complete denial to actively publicizing the camps as "free vocational training."
So far, the governments of other countries have been slow to challenge China on its repressive crackdown in Xinjiang, and China does not seem willing to loosen its grip on Xinjiang. How the dynamics of international reaction and China's response unfold will be worth watching as the interplay will send a  message about China's future minority policies as well as its intended role in the evolving international order.
As China attempts to play a stronger role in global governance, its human rights policies have come under increasing international scrutiny and condemnation. And yet leaders of Western economies, including those from Canada, are left pondering whether the economic costs of confronting China on human rights issues are too high. In this sense, Xinjiang may well become the new testing ground of tolerance, and the litmus test for China's incorporation into – or at least collaborative co-existence with – the liberal world order.
9. #MeToo Impacts Gender Relations in Asia


Over the past year, the #MeToo movement has dominated headlines and raised awareness about the widespread nature of sexual assault and harassment in the workplace by bringing forward the personal accounts of millions of survivors across the United States and Canada. Originating with allegations against high-profiled figures in the film industry and media, many of those accused have apologized for their behaviour – with some facing criminal charges and losing positions of power entirely. Across Asia, women's rights activists have been using the momentum of #MeToo to shape national conversations about gender equity to reignite long-standing movements that address violence against women.
In India, after an interview with actress Tanushree Dutta detailing her experience of abuse and intimidation on the set of a Bollywood movie in 2008 went viral, there were nearly 1.2 million #MeToo tweets from her peers and anonymous social media users sharing their own experiences of sexism, abuse, and intimidation in multiple fields. As a result, several prominent actors, comedians, journalists, filmmakers, and politicians (including former Minister of State and External Affairs M.J Akbar) were publically exposed for their predatory behaviour.
While it's difficult to predict how these testimonies will translate into legislative change for survivors in 2019, it will be interesting to follow the broader cultural impact of women speaking out against abuse in a context where survivors are often silenced or ignored. South Korea is an example of how public perceptions of victimhood and sexual harassment seem to be changing. Top-level prosecutor Seo Ji-Jyun's publicly spoke about her demotion after making a public complaint against a member of the Department of Justice who groped her, promoting a wave of #MeToo tweets and actions across civil society. Similar to celebrities in Hollywood, her story illustrates the pervasiveness of assault in the workplace – despite the high-ranking nature of her positon. 
As the public discussion around harassment and assault continues in 2019, it will be important to include narrative, insights, and accounts from the #MeToo stories across Asia.
10. China's Digital Expansion Gets Global Pushback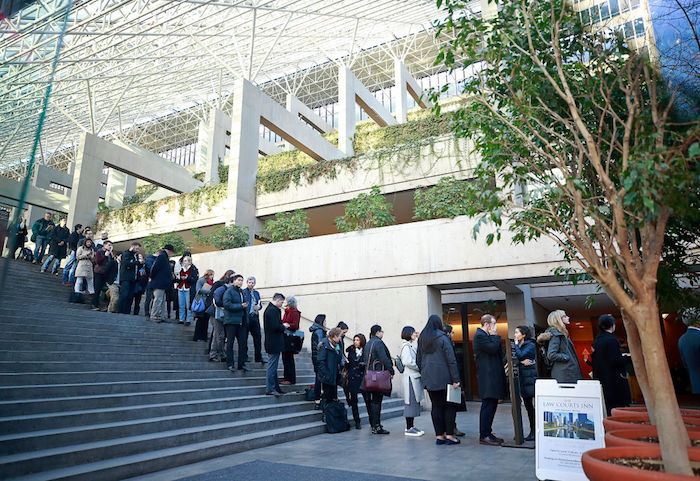 In December 2018, the arrest of Huawei Chief Financial Officer Meng Wanzhou in Vancouver captured the attention of the Canadian public and added a new layer of complexity to the heated debates over data and cyber security and China's increasing digital market dominance. Less than four month ago, in August 2018, Huawei surpassed Apple to become the world's second-largest manufacturer of smartphones, as measured by number of products shipped, falling just five per cent below market leader Samsung. China boasts three of the world's top five smart phone manufactures. Two of them, Xiaomi and OPPO, are upping their game in emerging markets like India and Southeast Asia by selling their devices at a lower price. Huawei is also the world's largest telecommunication equipment supplier. The firm's rapid expansion is often regarded as the tip of the spear of China's growing digital influence, prompting a strong reaction worldwide.
In April, the U.S.-China Economic and Security [Congressional] Review Commission, tasked with assessing the national security implications of U.S.-China economic relations, labeled Huawei a potential security risk. Similarly, in August, the Australian Government banned Huawei from bidding on building Australia's 5G network due to security concerns. And most recently, New Zealand blocked a local service provider from using telecom equipment provided by Huawei. In response, carriers and retailers like AT&T and Verizon have simply stopped carrying Huawei products.
5G technology will bring concepts such as the Internet of Things (IoT) and Smart Cities to reality. In the coming year, Canada will have to determine whether the warnings by prominent US Senators Marco Rubio and Mark Warner to Prime Minister Trudeau to ban Huawei are fundamentally about security or about giving U.S. 5G equipment providers such as Qualcomm a leg up. A long list of countries, including China, Germany, India, Pakistan and the U.S. itself are planning to launch their commercial 5G networks in 2020. As such, the year ahead will see a heated battle between tech-giants (mostly Chinese and American) competing for global dominance.
Links to Previous Top Things to Watch
Go back in time with APF Canada's prognasticators and read our other year-end blogs: