The Asia Pacific Foundation of Canada, with support from the Ministry of Foreign Affairs of Japan and the Japan International Cooperation Center (JICE), is pleased to host a Kakehashi Project Alumni Network Online Event. While the pandemic has limited opportunities for in-person exchange, virtual events allow connection with and between alumni across Canada and Japan despite the geographic divide.
The 90-minute English-language event, 'United by Emotion – Kakehashi Olympians Bridging Cultures Through Sports,' will allow Kakehashi alumni in Canada and Japan the rare opportunity to hear directly from five Kakehashi alumni from the 2017-18 professional athlete cohort, all of whom represented their country as members of Team Canada at the Tokyo Olympics in August 2021. The Kakehashi Olympians will participate in a moderated panel discussion covering such topics as their personal journeys toward becoming and as professional athletes, their experiences in Japan as Kakehashi participants and as Olympic competitors, and how sports can be a vehicle for international cultural exchange, particularly between Canada and Japan. Following the panel, there will be a moderated Q&A session during which the alumni audience will be able to ask the speakers questions about topics such as their careers, interests, and experiences in Japan.
Christine Nakamura, Vice-President, Asia Pacific Foundation of Canada, Toronto Office, will act as event MC. Janelle Sasaki, Director, EY Japan Brand, Marketing and Communications and Global Women Athletes Business Network Leader at Ernst & Young Advisory Co. Ltd., Japan will deliver remarks on her experiences as a high-level athlete, as a mentor to professional women athletes, and her work with the Women Athletes Business Network. Ms. Sasaki will also lead the panel discussion. Opening remarks will be delivered by Japan's Ambassador to Canada H.E. Kawamura Yasuhisa via pre-recorded video.
Participant Bios: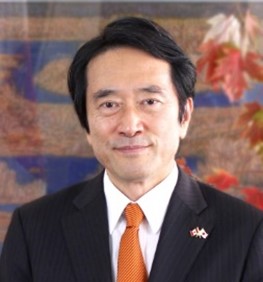 H.E. KAWAMURA Yasuhisa assumed his post as Ambassador of Japan to Canada in November 2019. In his over-30-year career with the Ministry of Foreign Affairs of Japan, Ambassador Kawamura has held posts in Washington, D.C., Geneva and Jakarta, including as Deputy Consul General in New York and Minister and Deputy Chief of Mission in India (2013-2015). He has represented Japan in international organizations including the WTO, EU (2002-2004), and UN (2017-2019), where he served as Ambassador and Deputy Permanent Representative of Japan. Ambassador Kawamura was born in Nagoya and enjoys photography and jazz.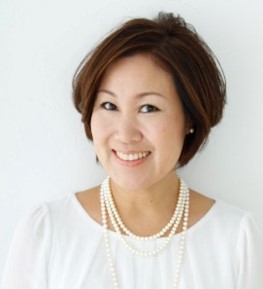 Based in Tokyo, Janelle SASAKI leads the Brand, Marketing and Communications for EY Japan. In 2020, she was appointed as EY's Women Athletes Business Network Global Leader. Her role is to drive EY's global and local initiatives for women entrepreneurs and athletes.
Janelle's background includes providing innovative branding and human resources solutions to multinational organizations for more than 15 years. From 2014 to 2017, she served as a consultant at EY Japan's People Advisory Services with expertise in diversity and inclusion (D&I), global talent management, and work style innovation. She frequently speaks at international conferences on D&I, global leadership, and career management.
Prior to her role at EY Japan, Janelle served as the Inclusion & Diversity Leader for Cisco Systems Japan G.K. within the Asia-Pacific region, where she launched the company-wide D&I business strategy and addressed workplace challenges. Before her transfer to Japan, she worked with Cisco in Silicon Valley for more than eight years. Janelle graduated from the University of California, Berkeley, and holds a Professional in Human Resources (PHR) certification. In her spare time, she volunteers as a career coach for next generation leaders. She also maintains her passion for health and fitness, nurtured by her former training as a competitive gymnast.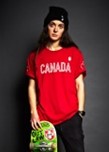 Born and raised in Montreal, Annie GUGLIA started skateboarding in 2001 and never stopped pursuing her dream to make a living off her passion. Twenty years later, she was the only woman on Canada's Skateboarding team in the sport's Tokyo 2020 Olympic debut, finishing 19th. Annie recently completed a master's in Business Strategy, writing her thesis on the North American skateboarding industry. An activist and sport ambassador, she is an influencer in the skateboarding community, focussing on increasing women's participation in a male-dominated sport. Since 2017, Annie has been on the Board of Directors of Canada's national skateboard federation, Canada Skateboard. She is also the elected skateboard athlete representative and brand ambassador for AthletesCan, the association of Canada's national team athletes.

Eleanor HARVEY, originally from Hamilton, Ontario, began fencing at age 10 with the goal of becoming an Olympian. Eleven years later, she defeated the world number one in women's individual foil at the Rio Olympics to achieve a 7th place finish—the highest for any Canadian fencer in Olympic history. At Tokyo 2020, Eleanor helped Canada take 5th place in team foil. She has competed and medalled at various international events including the 2015 and 2019 Pan Am Games as well as the International Fencing Federation World Championships. Eleanor graduated Magna cum Laude with a BA in Psychology and Gender Studies from Ohio State University, where she competed with the Buckeyes in multiple NCAA Championships, winning the 2016 Championship. She currently balances competing and training for the 2024 Olympics with putting her artistic skills to work as an entrepreneur running Lennygarb, the Canadian-made, socially conscious revamped clothing company she started in 2019.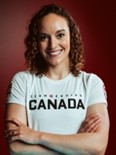 Claudia HOLZNER has been competing for Canada internationally for over 19 years. She began synchronized swimming in her hometown of Calgary when she was 8 with the Calgary Aquabelles. From 2013 to 2019 she represented Canada at four consecutive World Aquatics Championships, competing in duet routine events (Free and Tech) as well as the team routine events (Tech, Free, Combo and Highlight). In 2019, she fulfilled a life-long dream of qualifying for the Olympics after winning 2 gold medals, one with partner Jacqueline Simoneau in the duet event, and the other with the team at the Pan Am Games in Lima. In her Tokyo 2020 Olympic debut, Claudia finished 5th in the Artistic Swimming duet event with Jacqueline and helped Canada place 6th in the team event. Claudia is currently working with CAN Fund, a non-profit which raises funds to support athletes in their journey to competing for Canada. During the start of the pandemic, Claudia also completed her 500-hour Yoga Teacher Training and now teaches yoga virtually through Zoom. Her motto is, "She believed she could, so she did."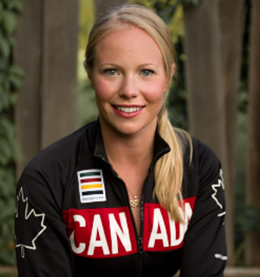 Jacqueline SIMONEAU is a two-time Olympian (Rio 2016 & Tokyo 2021) and a multi- World Series Medalist. Throughout her prolific career, Jacqueline has raked in over one hundred medals for Canada on the World stage, most notably 4 gold medals at the Pan American Games—the first Canadian artistic swimmer to do so. Apart from swimming, Jacqueline is completing her doctorate in podiatric medicine at the University of Quebec in Trois-Rivières. In addition to her schooling and training, she also gives back to the community, working closely with the Make a Wish Foundation, Celiac Quebec, and Fast and Female, a non-profit helping to empower girls in North America through athletic engagement.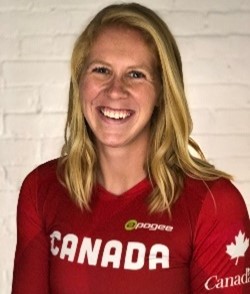 Laurence VINCENT LAPOINTE, widely considered the world's best female sprint canoer, began her Olympic journey as an eight-year-old inspired to take up synchronized swimming by the Sydney Olympics. She switched to canoe four years later and began her career as an international racer at the 2008 Pan Am Championships. She has won 11 gold medals at the ICF Canoe Sprint World Championships and has won 13 World Championship titles, including a U23 title. Laurence took gold at the 2015 Pan Am Games where canoe events for women were first featured at the Pan Am Games. When her dream of women's canoe being added as an Olympic event came true, Laurence became a double medallist in the sport's debut at Tokyo 2020, first winning silver in the C-1 200m then bronze in the C-2 500m with partner Katie Vincent. Laurence graduated from Université de Montréal with a bachelor's degree in Biomedical Sciences and is considering pursuing physiotherapy as a post-paddling career.

Christine NAKAMURA is Vice-President at APF Canada's Toronto office. From 1976 to 2011, she worked for the Government of Canada in various capacities and departments including Citizenship and Immigration, Justice and Foreign Affairs, and Trade and Development, serving in Japan and Korea. Ms. Nakamura is a board member of the Japanese Canadian Culture Centre Foundation, Vice-President of the Japan Earthquake Relief Fund, board director of Operation Smile Canada and a member of the Advisory Council for the Prince Takamado Japan Canada Memorial Fund. In 2020, she received the Organization of Women in International Trade's JoAnna Townsend Excellence Award for Leadership in International Trade.