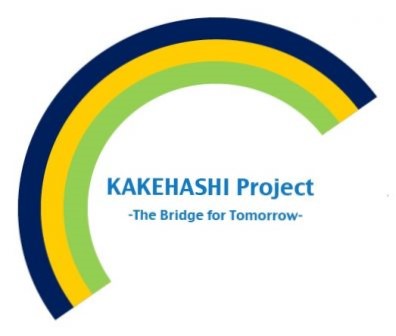 To promote people-to-people exchange between Japan and nations worldwide, the Ministry of Foreign Affairs of Japan conducts Japan's Friendship Ties Programs, which send approximately 5,000 people to or from Japan each year. The North American portion of these programs is called the Kakehashi Project. The Japanese word "kakehashi" means "bridge," which symbolizes the hope that participants will form lasting relationships with Japan and its people, and serve as bridges between nations and cultures. Participants who travel to Japan are encouraged to share their experiences and discoveries with their networks at home, and contribute to greater appreciation of Japanese culture worldwide.
The objectives of the Kakehashi Project:
To promote mutual trust and understanding among the people of Japan and Canada, building a basis for future friendship and cooperation;
To increase global understanding of Japan's economy, society, history, diverse culture, politics and foreign policy;
To spark greater engagement between the youth of Japan and Canada, and inspire young leaders and scholars to contribute to the development of Japan and Canada's diplomatic, cultural and economic relationships;
To broaden the network of interest in Japan as a destination for travel, study and work using social media, word of mouth and other grassroots outlets for communication.
The Asia Pacific Foundation of Canada works in cooperation with the Ministry of Foreign Affairs of Japan and the Japan lnternational Cooperation Centre (JlCE) to administer the Kakehashi Project in Canada. As of the 2018 fiscal year-end, the Kakehashi Project has arranged for the exchange of over 1,000 high school students, university students and young professionals between Canada and Japan.
Testimonials

Kakehashi Project: A Debrief
Siobhan Bradley, University of Toronto
Kakehashi Project 2017-2018
Kakehashi Project: A Reflection
Jenny Kim, University of Toronto
Kakehashi Project, 2017-2018
Kakehashi Project at SFU
Students of Simon Fraser University
2019 University Group

HJ Cambie SS Kakehashi Project
Students of Henry James Cambie Secondary School
2019 High School Group
The Kakehashi Project is all about sharing your experience in Japan with your friends, family, classmates, coworkers and other Canadians! Send us your blog posts, essays, and photos, and we will select some to post on this page. Please use the #hashtags so we can find your social media posts:
#kakehashiproject #APFCanada #JICE

Kakehashi Project - Curated tweets by AsiaPacificFdn
Resources
Facebook: Kakehashi Project Canada - High School
Facebook: Kakehashi Project Canada - University

Japan in Canada
Embassy of Japan in Ottawa
Website | Facebook | Twitter
Consulate General of Japan in Montreal
Website | Facebook | Twitter
Consulate General of Japan in Toronto
Website | Facebook | Twitter
Consulate General of Japan in Calgary
Website | Facebook | Twitter
Consulate General of Japan in Vancouver
Website | Facebook | Twitter
Japan External Trade Organization (JETRO) Canada
Website
Japan National Tourism Organization (JNTO)
Website | Facebook | Twitter
The Japan Foundation, Toronto
Website | Facebook | Twitter

Learn More About Japan
We are Tomodachi
Design Tomorrow, Infrastructure with Japan
Niponica
Japan Video Topics
JICA'sWorld
International Dissemination of Japanese Culture
UNESCO World Heritage in Japan
Sport for Tomorrow

Study or Work in Japan
Study in Japan: Comprehensive Guide
JET Programme