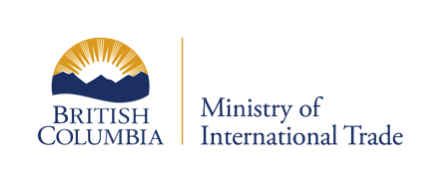 VANCOUVER, B.C. – May 25, 2016 – The Asia Pacific Foundation of Canada (APF Canada), in partnership with the Province of British Columbia, today unveiled two new initiatives to assist British Columbia's small- and medium-sized enterprises (SMEs) identify and develop opportunities in growing markets in Asia. Boosting British Columbia's Exports to Asia is a comprehensive survey of 146 companies that identifies the challenges faced by B.C. businesses active in Asia; the Guidebook to Doing Business in Asia is an extensive resource guide to assist B.C. companies interested in exporting to Asian markets.
The survey and guidebook are important tools to help B.C. SMEs build their market share in the dynamic Asia Pacific region. Key survey findings indicate only half of businesses report using some type of service to help them expand to Asia. With that in mind, the guidebook provides B.C. businesses with local and overseas resources to help successfully create lasting business connections in Asian markets. This includes contact information for B.C. trade and investment and other government offices in Asia and culture guides to support business know-how for different Asian countries.
"As Canada's most active participant in the Asia Pacific, British Columbia has the proximity and connectivity to truly benefit from the dramatic political and economic transformation underway in Asia, which by 2030 will be home to 66 per cent of the world's middle class," said APF Canada President and CEO, Stewart Beck. "Many B.C. businesses have already tapped into the growing opportunities in the region, but many more of our entrepreneurs and SMEs lack the simple resources and tools to crack the barriers to entry and success in Asia."
Added Beck: "Our new survey and guidebook will assist B.C. businesses in raising their game in Asia and aligns strongly with the Foundation's own commitment to build Canada's Asia competence—that is, the knowledge, skills, and experiences Canadians need to be effective when engaging with partners in Asia."
"The survey and guidebook are part of government's comprehensive Asia trade strategy, Raising Our Game in Asia: the BC Jobs Plan Trade Strategy, which is targeted at growing trade and investment with Asia. Increasing the number of B.C. companies that export to Asia is a key goal of the strategy," said Minister of International Trade and Responsible for Asia Pacific Strategy and Multiculturalism Teresa Wat.
"British Columbia intends to meet that goal by further strengthening our ties with Asia; continuing to attract investment through our network of trade and investment offices; and working with organizations such as APF Canada to ensure B.C.'s small and medium businesses have the Asian business literacy skills that will enable them to be export-ready for a variety of Asian markets," Wat said.
To view the results of APF Canada's Boosting British Columbia's Exports to Asia click here; to download the Guidebook to Doing Business in Asia click here or visit www.asiapacific.ca
To view Raising Our Game in Asia: the BC Jobs Plan Trade Strategy click here
 -30-
About the Asia Pacific Foundation of Canada:
Established by an act of Parliament in 1984, the Asia Pacific Foundation of Canada (APF Canada) is a not-for-profit organization focused on Canada's relations with Asia. Our mission is to be Canada's catalyst for engagement with Asia and Asia's bridge to Canada.
APF Canada supports the building of Asia-competency and promotes knowledge and understanding of developments in Asia. Its research and policy work focuses on trade, investment, innovation, energy, and the environment.
A leader in research and analysis on Canada-Asia relations for over 30 years, APF Canada partners with government, business leaders, academics, and opinion makers in Canada and across the Asia Pacific region to offer clear, specific, and actionable policy advice.
Visit APF Canada at www.asiapacific.ca
For more information or to arrange an interview please contact:
Michael Roberts
Communications Manager
Asia Pacific Foundation of Canada
michael.roberts@asiapacific.ca
Office: 604-630-1527