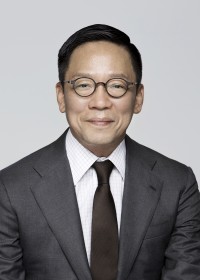 Tae-young (Ted) Chung
CEO and Vice-Chair, Hyundai Card • Hyundai Capital • Hyundai Commercial (South Korea)
Ted Chung is CEO and Vice-Chair of Hyundai Card • Hyundai Capital • Hyundai Commercial, the financial arms of Hyundai Motors Group. His innovate leadership propelled then-underperforming Hyundai Card to the leading position in the South Korean credit card industry and helped Hyundai Capital grow into a major financial company in South Korea. Hyundai Capital is more globalized than any other South Korean financial firm, running 11 overseas operations in countries including the United States, China, the United Kingdom, Germany, and Canada.
An art and culture aficionado, Ted has led various related projects and campaigns that promoted the Hyundai Card brand at home and abroad. He was behind the opening of four different libraries themed on design, travel, music, and cooking in Seoul under the Hyundai Card brand. He was decorated with the Legion d'Honneur in 2014 by the French government for his contribution to cultural exchanges between South Korea and France and his role in enhancing South Korea-U.K. relations awarded him Honorary Commander of the Most Excellent Order of the British Empire in 2015.
Ted holds an MBA from the Massachusetts Institute of Technology and a Bachelor's Degree in French Language and Literature from Seoul National University.