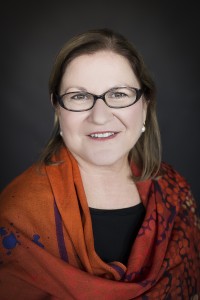 Dr. Amanda Healy
CEO, Warrikal Pty Ltd & Managing Director, Kirrikin
Amanda is a Wonnarua (the traditional owners of the Hunter Valley in New South Wales) woman and part of the Koorie nation. She has spent most of her life living in Western Australia. Amanda has more than 35 years' experience in the mining industry in Australia, Africa and Canada, having worked for Blue Chip miners such as BHP, Rio Tinto and WMC. In 2003 she founded her own engineering business in the Pilbara region of Western Australia – Maxx Engineering – which was sold to a large international company in 2015. 
In 2014 Amanda was awarded the prestigious 'Indigenous in Business' Award at the Ethnic Business Awards at the C20 in Brisbane (for Maxx Engineering) and has since won a number of small business awards both nationally and regionally. She has an MBA and was honoured with a Doctor of Commerce at Curtin University in 2020. 
Amanda developed Kirrikin – a social enterprise sharing profits with artists – in late 2014 to address a shortage of authentic Indigenous products. Kirrikin digitally prints gorgeous Aboriginal artwork onto luxurious Cashmeres and silks, turning them into clothing and accessories. Kirrikin won an Ecommerce award through the Export Council of Australia and was a finalist in the national awards in 2016. In 2018 Kirrikin again won an Export Council award in the Creative Industries field. Kirrikin is a popular partner for awareness or fund-raising activities on Indigenous projects.  In 2017 Amanda joined forces with two other industry specialists to form Warrikal, and Indigenous majority-owned mechanical services business, combining some 50 years of experience in shutdowns and turnarounds in the Pilbara. Amanda is the CEO of Warrikal and continues her work in Social Responsibility through Kirrikin. 
Amanda is on the Board of the Wirrpanda Foundation, Curtin University Business and Law School Advisory Board, Save the Children Fund, Western Australian Social Enterprise Council Founding Board, John Curtin Gallery, Enterprise Learning Projects and a number of other small Indigenous focused boards.