Overview
Asia Pacific Foundation of Canada (APF Canada) successfully completed its second cohort of student working group showcase competition on May 27, 2017.
Eight groups of post-secondary students and young professionals from B.C. focused on one of two themes: "The Youth Generation" or "Issues in Asia."
Judges
The groups were judged within their themes by a panel of judges:
Joelle Charbonneau: Post-graduate research fellow at APF Canada. She is currently researching Canada's support of LGBTQ rights activism in Asia.
Amar Nijhawan: Post-graduate research fellow at APF Canada. She is researching the gender and startup ecosystems in Vietnam, Pakistan and the Philippines.
Linda Qian: Post-graduate research fellow at APF Canada, where she is developing a podcast series on youth cultures in East Asia called The Youth Element.
Scott Young: Project Manager at SFU's Public Square and organizer for the Who Needs Canada? summit.
Students' Research
Issues in Asia
First place winner: Perspectives on Mining in the Philippines and the Canadian Connection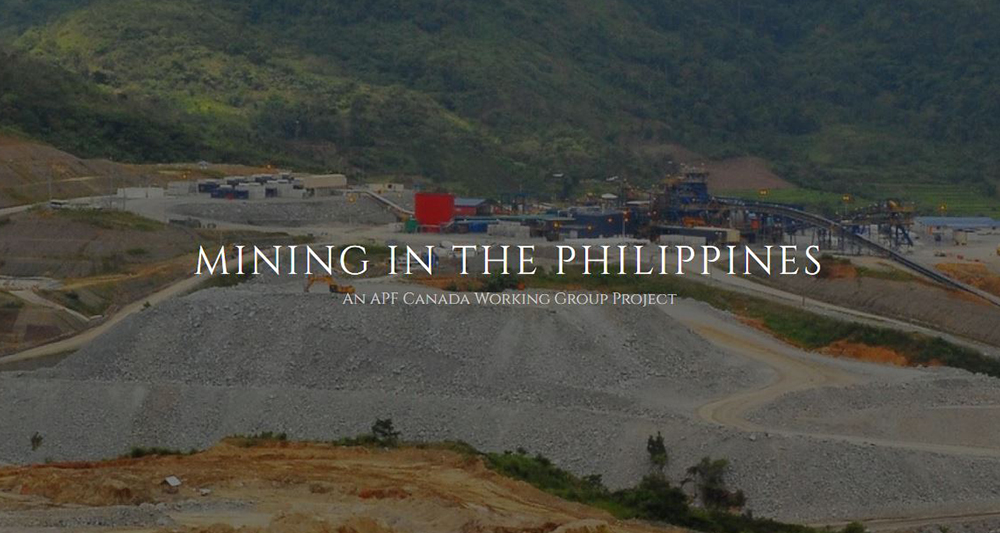 Recent changes in the leadership of the Philippines' Department of Environment and Natural Resources have put the state of mines in the Philippines in question, many of which are Canadian owned. Using interviews with PhD. researchers, mining companies, social justice activists, and political representatives, this blog takes one through the history and contemporary issues of mining in Philippines.
Members: Phebe Ferrer, Camille De Gracia, James Infante, Rosanna Wisden
---
Immigration Within Regional Blocs, and the Long-run Economic Implications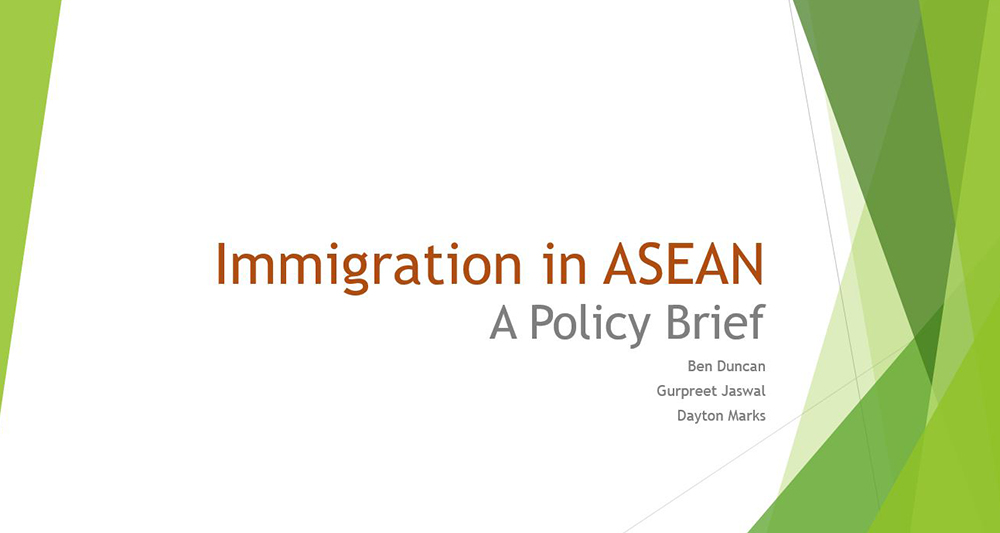 This group looked at the long-run impacts of high-skilled immigration and emigration on GDP growth, within the Association of Southeast Nations. Their deliverable was a policy brief that used economic modelling programmed in MatLab to describe immigration issues within regional blocs.
Report, Infographic, Presentation
Members: Gurpreet Jaswah, Dayton Marks, Ben Duncan
---
Vietnamese Trade? What's in it for Canada?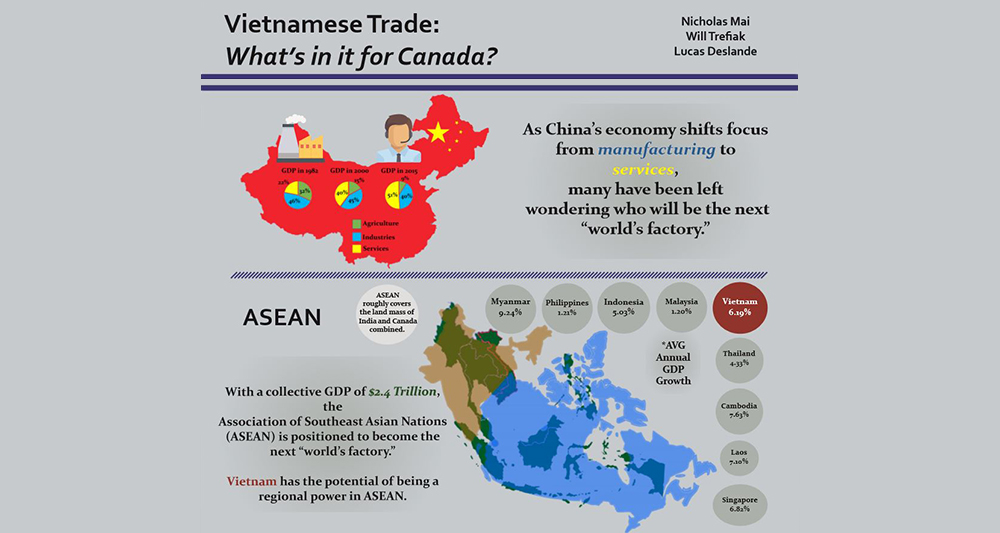 This group researched the need for a free trade agreement between Canada and Vietnam, concluding that a multilateral free trade agreement with ASEAN is the most viable option for trading with Vietnam. They produced an infographic outlining the scope of Vietnam and gave examples of current and negotiated bilateral and multilateral free trade agreements in the area.
Members: Nicholas Mai, Will Trefiak, Lucas Deslande
---
The Youth Generation
First place winner: Understanding Asia Competency at Thompson Rivers University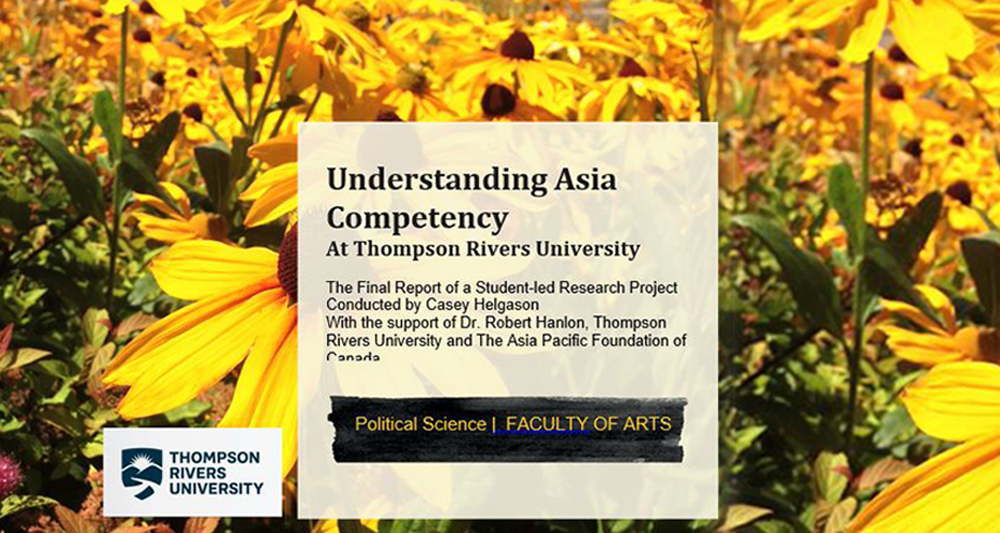 The purpose of this study is to provide a snapshot of student perceptions of Canada-Asia relations at Thompson Rivers University. The hope is that this student-led research project will serve as a catalyst for a more meaningful conversation on how to develop an institutional strategy for building student capacity in the new global economic environment.
Member: Casey Helgason
---
Chinese Soft Power and Canadian Youth, A Model for Engagement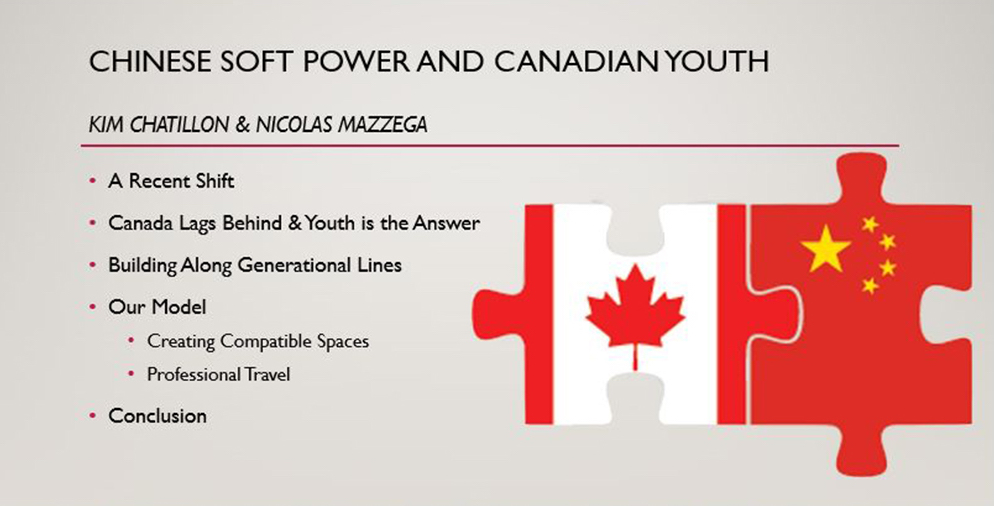 Members of this group explored a potential explanation for the lackluster participation of Canadian youth in China-orientated initiatives. They put forth a report suggesting that youth engagement programs be built along generational lines.
Members: Nicolas Mazzega and Kim Chatillon
---
The Impact of Chinese Internet & Chinese Youth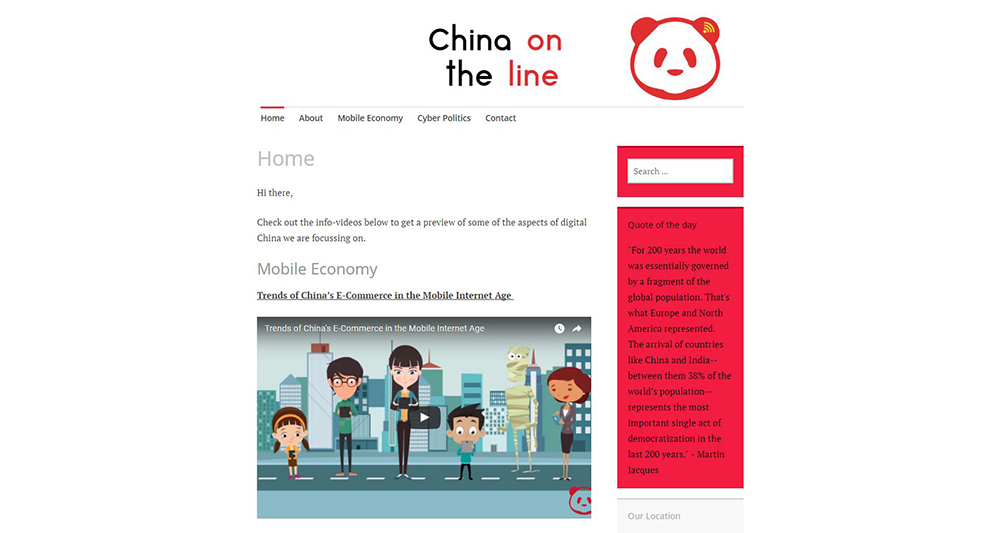 This group examined several key trends in the development of Chinese internet. The evolution of internet in China has shaped the life of Chinese users. As the rise of China becomes the global story of our time, it is critical for the Canadian society to pay attention to a new generation of Chinese who are shaped by the Internet in terms of e-commerce, mobile payment, and worldview.
Members: Arthur Xie, Yunxuan Pan, Nadia Al-Wahaibi, Ziqi Wang
Prizes and Sponsors
The first place winners of each theme were gifted $400 cash prize per group, as well as a $100 People's Choice award for a group of the audience's choice. All of the prizes were generously sponsored by Nori Bento & Udon. Their newest location by the University of British Columbia campus is opening this summer. We would like to extend our thanks to them once again!
Hapa Izakaya had once again generously donated a $50 gift certificate for a lucky audience member - thank you very much for your continued support!
Please like our Asia Connect Facebook page for upcoming events.
The views expressed here are those of the author, and do not necessarily represent the views of the Asia Pacific Foundation of Canada.